Recognizing the importance of word of mouth marketing and its role on brand reputation can be valuable. As teams create strategies to raise customer acquisition numbers, they should consider the use of word of mouth marketing because of its low cost and high potential.
When done correctly, word of mouth marketing can bring major benefits to your reputation, which can be useful for long-term success and customer retention. To give you a better idea of how word of mouth marketing can positively affect reputation, we made a short list of the benefits.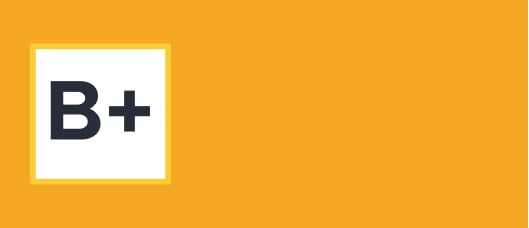 Find out your brand's online reputation score
Take the guesswork out of your strategy. Instantly generate your brand's online Reputation Scorecard, complete with review highlights, ratings, keyword trends and more.
A Trustworthy Voice
A customer review stat reveals that only 48% of Americans trust businesses as an institution. This means that people will not immediately trust a campaign or praise about a product if it's coming directly from the brand, especially if they have never heard about the company before that point.
Word of mouth marketing cuts through this issue by leveraging other consumers as the source of information. If brands can convince a handful of happy customers to tell others about their experience, people are more likely to listen. In other words, they easily trust the word of a friend who has close experience with the brand rather than the company itself.
Social Proof through Reviews
That trustworthy voice of a fellow consumer comes in many forms, and one of the best word of mouth tactics is to heavily utilize online reviews as social proof. While not "word of mouth" in the traditional sense, customer reviews speak volumes about a business. A series of rave reviews can make any brand a must-visit in a matter of days and weeks while plenty of criticism can damage company goodwill for the foreseeable future.
In fact, customer reviews are so powerful that more than 92% of consumers use them to guide their ordinary purchasing decisions. With just a small handful of reviews, your reputation can soar or take a nosedive.
This makes strategies such as asking for reviews, learning how to respond to negative reviews, and looking at positive review response examples so important for customer acquisition and retention efforts. By taking the time to create a simple, yet strong review strategy, you can easily garner the reviews you need to not only bolster your online reputation but also effectively market the brand to new consumers without spending too much money.
Putting the Importance of Word of Mouth Marketing to Practice
The Voice of the Customer is vital to showing the importance of word of mouth marketing. By letting your best customers talk freely about their experience, you reduce the friction of attracting new consumers because they value the words of a fellow consumer. By making word of mouth marketing an important part of your brand success strategy, you can reduce overall marketing costs and grow a loyal customer base.