Pet ownership in the US is on the rise.
According to the Humane Society, "Pet ownership in the U.S. has more than tripled from the 1970s, when approximately 67 million households had pets, to 2012, when there were 164 million owned pets. In other words, in 2012, 62 percent of American households included at least one pet."
Running a veterinary practice? This means that half of those living in your community will own a pet who requires some level of preventative, curative, or palliative healthcare. In some suburban areas, the number is even higher, with 9 out of 10 households owning one or more pets.
Managing Your Online Reputation
The rise of pet ownership also means that you have to be able to effectively manage your veterinary practice's online reputation.
This may seem scary, given the nature of some social media comments and online reviews.  
After all, when their pets die, some owners could (unfairly) blame the vet for everything that went wrong. And they would do so on online review websites and social media. It's a recipe for reputation disaster.
As a veterinarian, how do you make sure that this doesn't happen?
How to Approach Reputation Management for Veterinarians
When it comes to successfully managing your online reputation, one of the first things you have to ensure is that your practice is easily found online.
Then, when found by searchers online, you must be able to inspire trust and confidence by associating your practice with great reviews, positive customer experiences, and strong social proof and testimonials.
To facilitate this process, experts in veterinary practice marketing primarily recommend two things: a highly optimized business presence online, and careful and intentional management of their online reviews and business reputation.
Let's take a look at 5 great tips and tricks for veterinary doctors. These should help your practice reach increased visibility, popularity, and ratings on social media and online review sites.
Build Out Your Presence on Yelp
If you're looking to get found by search users looking for veterinarians, make sure you get your business listed on Yelp.
When it comes to getting found and providing crowd-sourced assurances of quality, Yelp, the popular online review site, seems to always be one step ahead.
Yelp ranks second in the

Online Reviews Survey

for sites that consumers will check before they visit a business.

Another study

revealed that 92 percent make a purchase when they sometimes, frequently, or almost always visit Yelp.
Creating a Yelp Business page allows your veterinary practice to connect with existing and potential customers and offer them ways to learn more about your business and professional experience, look at your facilities and services, and post reviews and photos of their experience working with you.
Once you build your business page on Yelp, enhance it by adding photos and videos of your practice with your favorite pet patients. (After all, aren't kitties and doggies the darlings of the Internet?)
For more Yelp tips, read the Ultimate Guide to Yelp for Business.
Plant Your Flags on Other Review Sites
Don't stop at claiming your business page on Yelp. Do the same for other review websites where information about your veterinary practice may show up.
Not sure which sites these are? Simply run a quick Google search to determine where you are showing up in association with searchers for relevant keywords for your field.
For example, you want to take time to become familiar with the search results for "veterinary + your city name," and you want to do a reputation-based search by using the name of your veterinary clinic or the name of the doctors practicing in your clinic.
Your objective is to identify where your name is showing up and what type of comments or reviews are associated with your profiles. Once you know the most common sites associated with relevant searches for your practice, begin managing the profiles associated with said searches by claiming your listing, proactively responding to reviews and providing the most updated information about your veterinary practice or clinic.
Get On Google My Business
This is a must-do when it comes to reputation management.
Using Google My Business will provide your veterinary practice with a foundational cornerstone to help potential patients find you using a variety of Web-based tools, and help those searching for you connect with your business seamlessly.
Remember that Google's review policy makes it okay to encourage customers to review your business. Use this to your advantage. Your Google reviews might just be one of the strongest assets you will have when it comes to improving your search engine performance, getting found online, and gaining much-needed credibility.
Google Reviews, Ratings, Rank and Revenue
As mentioned above, your Google rating can also have a huge impact on your SEO rank, due to the signals reviews send to the search engine. That can create better online visibility for your brand, aid in customer acquisition and ultimately grow revenue. Want to know how many Google reviews you need to make an impact? Use this simple Google star calculator: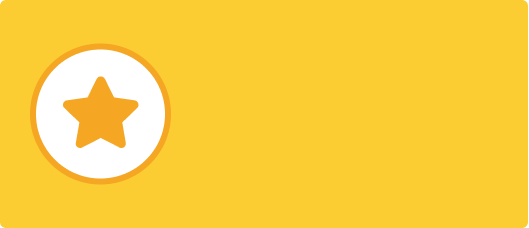 Star Rating Calculator
Calculate how many 5-star Google reviews your business needs in order to improve star rating/rank.

Your results
5-star reviews needed to achieve a star rating. Share a little more info so we can send you tips for increasing your Google star rating.
Engage with Pet Owners
Asking pet owners how they found you is a great conversation starter that will provide you with significant insights to help you promote your veterinary practice using the means with highest conversion.
If a dog owner happens to mention a review site, convey both excitement and appreciation of what others are saying about your practice online.
Additionally, having this conversation will allow you to identify and reward promoters who, by virtue of word of mouth, are helping you build your veterinary practice. Something as simple as a referral discount is likely to further cement the relationship and set the stage for high levels of customer loyalty.
Use Review Widgets
If you are fortunate enough to have great online reviews, then use the marketing tools available in association with each review site to create a snowball effect for generating even more new reviews.
Consider using review widgets that feed real-time reviews from pages like Yelp, Facebook, and Google.
Additionally, if there are one or two reviews with accolades worth repeating, then consider doing a direct quote as part of your homepage content. Branded widgets that feed reviews (when you are confident you will get high marks) do wonders when it comes to increased conversion and added credibility.
Finally, don't forget to include a clear social media presence by having Twitter and Facebook business manager accounts. When setting up your Facebook page, be sure it is ready to capture Facebook reviews.
If you are not yet managing your online reputation, then you are missing out on great opportunities to build and improve your veterinary practice. Review and veterinary reputation management is a low-cost move that will impact your bottom line tenfold.