Applying best practices in online reputation management for dentists can make a positive impact on your dentistry practice's bottom line.
More than ever, existing and potential patients are relying on information found online to find more information about healthcare providers. They're browsing local listings, visiting multiple business review sites, and reading dentist reviews to help them decide whether they will pay you a visit or choose to go with someone else.
By staying on top of online reviews and applying best practices in reputation management for dentists, your practice can maintain a healthy, positive online reputation – while minimizing the impact that negative dentist reviews may have.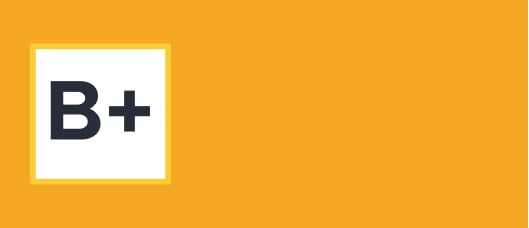 Find out your brand's online reputation score
Take the guesswork out of your strategy. Instantly generate your brand's online Reputation Scorecard, complete with review highlights, ratings, keyword trends and more.
How Do Reviews Impact a Dentist's Reputation?
Reviews posted by patients can make or break your online reputation and, ultimately, your practice.
Reviews are changing the way people seek healthcare options and medical information. And they're changing the way medical professionals like doctors and dentists market their business.
According to research by

1-800-DENTIST

, 70% of consumers say reviews are just as important as a dentist's professional credentials. 

Related research also found that 60% of all adults have used the Internet to look for health information or information about healthcare providers. Moreover, 62% of healthcare consumers turn to reviews in order to find a new provider.
These numbers show that reviews shape your brand reputation, more so than your sales and marketing communications, or even your dentists' level of professional expertise. 
Reputation Management for Dentists: Best Practices
By managing your online reputation, you can improve your practice's credibility in the online marketplace. Here are some best practices to follow.
Best Practice 1: Manage Patient Reviews
Actively monitor your dental practice's online presence so that you are aware of what is being said by patients, and where. 
This helps prevent you from getting blindsided by negative feedback. More importantly, it creates an opportunity for your organization to respond, communicate openly with patients, and change the conversation.
If you're managing a brand or organization with multiple practitioners, you should consider investing in reputation management software to help you stay on top of reviews and unsolicited feedback. 
Best Practice 2: Claim Your Listings
Whether you like it or not, your practice is probably already listed on a dozen or so local business directories and business review sites (likely more).  
Claiming your online listings and profiles allows you to actively manage the information displayed on those sites. Through proper local listing management, you can also plant your brand flags on important digital properties where customers and patients can find you.
Local listing management helps you get found on the sites that matter most to your practice. Whether you're building your presence on Google and Facebook or focusing on industry sites like Vitals or RateMDs, local listing management helps you optimize your providers' visibility for "near me" searches and outrank the competition.
Best Practice 3: Distribute Patient Satisfaction Surveys
Patient satisfaction surveys are one of the best ways to gauge the patient experience and understand your practice's reputation.
One option is the HCAHPS survey: the standard for gauging the experience of any healthcare provider. In some cases, providers like Nicklaus Children's Hospital use HCAHPS with advanced survey software to gain additional information on how patients really think and feel about their practice.
Best Practice 4: Respond to Patient Feedback
The Health Insurance Portability and Accountability Act (HIPAA), which is designed to safeguard patients' health information, makes it a little tricky for healthcare professionals to respond to reviews.
Be sure to avoid referring to any specifics about medical care or the patient's identity when responding to patient feedback on online review sites. At the same time, craft your response in such a way that it demonstrates your genuine desire to engage with the patient and solve any issues raised.
Read this guide for examples of how to respond to negative reviews while remaining compliant with HIPAA guidelines.
Best Practice 5: Encourage Patients to Share Feedback 
One of the difficulties people have when choosing a dentist is that it's not easy for them to know the quality of the dentist's work. Another major concern is that they don't know whether a dentist is trustworthy or not.
By asking your happy patients to give you their feedback through reviews, you can amplify your online presence and build your online reputation on the strength of positive patient experiences.