Agencies can deliver more value to customers by learning how to resell local SEO (local search engine optimization) solutions and services. 
An increasing number of businesses recognize the importance of local SEO in improving brand visibility in search results. Simply put:  higher local rankings increase in-store visits (traffic) and sales (revenue). For agencies and their clients, local SEO has to be a priority. 
By learning how to resell local SEO, your agency can drive client acquisition and retention, while also helping your existing customer base achieve better results and local search performance. 
Build Your Local SEO Knowledge
Your clients will not buy into local SEO if your organization lacks expertise and in-depth understanding of the practice. 
To truly understand local SEO, your team must get familiar with the fundamentals, as well as stay updated with industry trends, best practices, and common issues and tactics. 
The search landscape is constantly evolving, but it helps to cover key areas such as:
Management of Google Business Profiles (formerly Google My Business)

Keyword research

On-page optimization and link building

Online reviews and

reputation management

Content marketing

Social listening

and social media monitoring
There are countless resources for learning local SEO statistics and trends. Additionally, to build your credibility, your agency's team members should consider educational activities like attending webinars and workshops, taking certification courses, and partnering with local SEO software providers.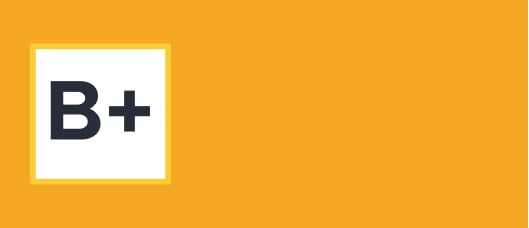 Find out your brand's online reputation score
Take the guesswork out of your strategy. Instantly generate your brand's online Reputation Scorecard, complete with review highlights, ratings, keyword trends and more.
Know Your Target Market
Local SEO impacts small businesses as well as enterprise-level brands with hundreds or thousands of business locations. 
This is why it's important to identify and know your target market. It will help you streamline your efforts, improve customer understanding, and provide tailored local SEO services and solutions that resonate with your ideal audience.
The market is also a crowded one, so it's best not to try to cater to every business of every size across every industry or business category. By learning how to resell local SEO to specific market segments, you can identify gaps within your market and position your agency as the go-to local SEO expert.  
Work with a Technology Partner
The technical aspects of implementing a local SEO strategy for your clients often require developing and deploying some type of software. Online review management and local listing management, for example, are factors that play a significant role in local SEO success, but these tactics may be challenging to execute manually (without the use of technology). 
This is why your agency should establish partnerships with companies that offer local SEO services and white-label software. 
Doing so lets you focus on your firm's expertise and saves your company development time and money. You don't have to worry about building your own software product and hiring and training developers. You can simply buy or lease from a vendor that offers white-labeling, then you can brand their software as your own. 
Moreover, working with a technology partner should help your organization scale your operations, learn how to resell local SEO, and serve clients without worrying about the limitations of in-house developed software. 
Final Thoughts
Learning how to resell local SEO will help your agency optimize your clients' online business presence for local searches. Not only does this potentially represent an additional revenue stream for your company; but it also empowers your organization to focus on core competencies while offering a comprehensive range of services and greater value to clients.