Hospitality review management is a crucial strategy for hospitality brands looking to build and maintain a positive reputation and attract new customers.
It's important for marketers and hospitality execs to understand the impact that online reviews have on brand reputation. According to research:
48% of guests will leave a review after a bad hotel experience. (

Customer Reviews

Research) 

96% of travelers consider reviews important in the research phase. (

SiteMinder

)

Over 90% of travel and hospitality brands think

online reviews

are among the three most important factors affecting the future of their industry. (

Tripadvisor

)
In short: the power that reviews have to shape consumers' decisions is undeniable. Whether you're managing an enterprise-level organization with hundreds of locations or a single-location business, it's clear that you should manage online reviews, particularly since they have a direct impact on your brand reputation and revenue.
Hospitality Review Management: 5 Tips and Tricks
Online review management can involve a lot of work, particularly for brands that handle multiple properties and business locations. This is why it's crucial to apply best practices so that your team stays organized, efficient, and responsive. 
Whether you're just getting started with hospitality review management or looking to add tactics to your playbook, here are some tips and best practices you can follow.
Respond to Reviews in a Timely Manner
According to research, 53% of customers expect businesses to respond to negative reviews within a week. Meanwhile, according to Cornell, responding to reviews leads to improved sales and revenue and appears positively related to the consumer's view of a hospitality brand.
This is why you should aim to reply to reviews and unsolicited feedback in a timely manner. It shows that you value customer feedback and are actively engaged in addressing concerns.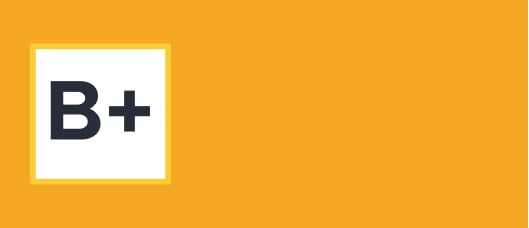 Find out your brand's online reputation score
Take the guesswork out of your strategy. Instantly generate your brand's online Reputation Scorecard, complete with review highlights, ratings, keyword trends and more.
Personalize Responses and Address Issues
Responses to reviews must be carefully written. It's best to avoid generic or automated responses.
That's because, in digital spaces like social media and business review sites — just as in traditional feedback channels like post-transaction surveys and support and service phone calls — guests want to be heard individually and addressed personally. It is absolutely crucial for marketing teams to take these reviews seriously and address any issues that impact the customer experience.
For examples, read the guide on how to respond to negative reviews; be sure to also check out these positive review response examples.
Use Reviews to Strengthen Your Marketing Infrastructure
Industry trends indicate that customers prefer reviews and user-generated social proof over promotional posts by companies on social media. 
This means that your hospitalityl brand's best reviews can be used as effective marketing assets for improving brand awareness and online visibility.
Reviews can help improve booking conversions, which can go up by as much as 17% when reviews and ratings are displayed in search results. (

PhocusWire

)
If your business locations consistently receive 5-star ratings and reviews on business review sites and local listings platforms, don't hesitate to show them off. Share guest testimonials and the best reviews on your Facebook, Twitter, and Instagram profiles, or even on your company blog.
Proactively Ask for Reviews 
Letting your customers know that your company welcomes their feedback can give you an edge over the competition. 
According to Cornell, "Encouraging reviews via post-stay surveys not only increases the number of reviews posted on sites like Tripadvisor; it also boosts actual review scores. Along with an increase in review volume and review scores, businesses also experience an increase in their ranking and, more importantly, moderate improvements in occupancy and revenue." 
Asking for reviews is a must-have skill for hospitality marketers and should be part of your hospitality review management strategy. Reviews are also one of the biggest factors influencing a company's local SEO (local search engine optimization) performance and can improve the search visibility of your brand.
Invest in Tools to Drive Efficiency
It's crucial to monitor reviews consistently and regularly check popular review platforms like Tripadvisor, Google, and Yelp. However, if you're managing a brand with hundreds or thousands of locations, this is not an easy task. 
To drive efficiency, consider investing in online reputation management software to easily capture, consolidate, respond to, and analyze reviews and customer feedback. You definitely don't want to be logging in and out of every review site manually. Remember: the clock begins ticking once reviews are posted, and customers are waiting to hear back from you.
Final Thoughts
Managing reviews is a must for any hospitality brand. By addressing customer feedback, making hospitality review management part of your workflow, and demonstrating a commitment to delivering exceptional customer experiences, you can build a strong reputation for your hospitality business.