Enterprise feedback management (EFM) can be a powerful tool for any company looking to reduce customer churn and learn how to build customer loyalty.
EFM empowers organizations with actionable data and insights from customer feedback and helps brands harness customer input to drive enterprise action and accountability. 
What is Enterprise Feedback Management?
Enterprise feedback management (EFM) is a term used to describe the systems, processes, tactics, or software tools that companies use to capture, manage, analyze, and report on customer feedback and data.
The goal of enterprise feedback management is for a company to achieve a more accurate understanding of its customers, and to ensure that these customer needs are met at every touchpoint.
A concept that's often closely tied to customer experience management, EFM is more principally focused on dealing with customer feedback and data (rather than all aspects of the customer experience). 
This data usually comes from the distribution and analysis of surveys, but a company may also include other sources — online reviews, social listening, Voice of the Customer data, even customer service calls — within the scope of their enterprise feedback management efforts. These types of data are also often collected by enterprise reputation management software.
How Did Enterprise Feedback Management Start and Evolve?
Originally, EFM referred to tools that helped companies collect data and conduct surveys across multiple channels, like email, website, phone, text messaging, even fax and in-store kiosks. Think back to those days when Facebook, Google, or Yelp didn't yet exist. 
Did you ever receive an e-mail that gave you the chance to win an iPod or Amazon gift card — and all you had to do was fill out a 5-minute survey about a product or service you had purchased? That was probably an EFM system at work. 
First-generation EFM systems (2004 to 2008) were developed to cover multiple channels, but at the time, the activity of enterprise feedback management software involved mainly only customer survey distribution, data collection, and output analysis.
Then social media came along. Outside of surveys, customers began to share their thoughts, opinions, and experiences on social media, business review sites, online forums and communities, and business's local listings. Places like Yelp, Tripadvisor, Facebook, and even Google became consumers' preferred platforms for talking about and engaging with companies. 
To respond to the emergence of multi-channel customer feedback, EFM software evolved and began to offer, among other things, the capability to collect and parse feedback data from all these new sources.
How Does Enterprise Feedback Management Work?
Enterprise feedback managers ask questions to gather information about your company's customers (and, in some cases, employees). These questions may include:
Do you have any suggestions for improving our products or services?

Are we meeting your expectations?

Is there anything else we should know about us? 
After gathering feedback, companies analyze the data to find patterns and trends. Then they take action based on the results.
What are the Benefits of Managing Enterprise Feedback?
For companies that manage multiple business locations, or large organizations and brands that are often the subject of a wide and varied range of consumer opinions, staying on top of customer feedback (and all the useful information it contains) is pivotal.
A well-executed EFM strategy can provide your company with numerous benefits. Ultimately, it helps your team achieve a more complete, accurate, and correct understanding of the customer. 
Examples of the benefits of enterprise feedback management include:
Enabling your company to respond to customers in real-time

Helping your organization understand what fosters customer loyalty

Pinpointing specific customer pain points

Fixing lapses in customer service

Ensuring that customer issues or problems don't recur, and that these are fixed properly, thereby reducing negative feedback

Understanding the "why" behind what customers are doing, why they're buying your products and visiting your business, and how they are engaging with your brand

Being able to access insights into any changing trends within your customer base
What Does Enterprise Feedback Management Software Do?
An EFM software tool enables companies to capture, manage, analyze, and report on feedback and data from their customers in a centralized location.
With digital innovations expanding the ways companies can listen to customers, many enterprise feedback management software tools can now capture:
That way, companies can listen in real time to customers across multiple touchpoints and channels, as well as provide immediate response to customer feedback. 
An EFM system with case management features can also help you identify, address, and resolve any issues with the customer experience — not only by sending alerts triggered by negative feedback, but also by providing a structure where you can improve interactions in every step of the customer journey. 
That way, the critic who will have posted a 1-star review on Yelp had their complaint remained unacknowledged and unresolved can actually turn into a happy, satisfied customer who is likely to leave a positive recommendation based on your company's ability to close the loop on customer issues.
Insights from data captured by EFM software can also be used to deliver improved customer experiences, boost company growth and productivity, and reduce costs. Some tools even allow for more unified datasets by offering integrations with existing help desks, IT systems, customer relationship management (CRM) systems, customer databases, and online review management dashboards.
With EFM, you can, for example, integrate your Voice of the Customer data with our customer database and CRM records. Or you can analyze the text and sentiment of your reviews and social media comments, alongside NPS survey and customer satisfaction scores, with natural language processing technology. This helps your organization achieve a more accurate and complete view — a "360-degree view," if you will — of the customer, even amidst evolving customer expectations and trends.
It's important to note that enterprise feedback management tools are not just pieces of evaluation software. According to InMoment, "It's a way of doing business that goes hand-in-hand with a customer-centric culture."
Simply put: enterprise feedback management enables you to listen to and understand customers more effectively, in ways that drive strategic improvements and maximize bottom line impact. It's not just about having smart survey templates or robust data collection technology. At a time when customer feedback lives on more channels than ever, EFM empowers companies to act on the best available information and create customer experiences that deliver on the brand promise.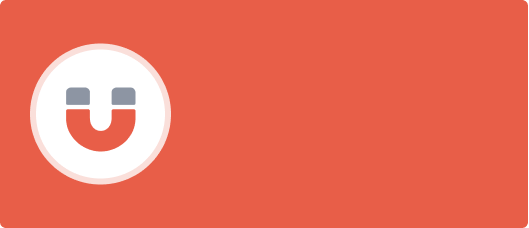 Customer Retention Revenue Calculator
Calculate your potential increase in revenue when you implement an effective online review management strategy.

Your results
in new revenue you can potentially bring in from retained customers.
Share a little more info so we can send you tips to strengthen your customer retention strategy.