Knowing how to conduct an employer brand audit is one of the keys to a successful employer branding strategy. By auditing your employer brand, you can take stock of how your company is perceived as a place to work — and establish an action plan that will drive your employer reputation management initiatives.
According to employer brand stats:
Companies with positive employer brands get twice as many applications as companies with negative brands. They also spend less money on employees.

84% of job seekers say the brand reputation of a company as an employer of choice is important.

50% of candidates say they wouldn't work for a company with a bad employer brand reputation, even for a pay increase.
Why Conduct an Employer Branding Audit?
An employer branding audit is the answer to the question, "How do you evaluate employer branding?"
Specifically, employer brand audits can deliver the following benefits:
Streamline and improve your hiring and recruitment process

Improve your ability to collect and manage

employee feedback

 

Provide insight into what other companies are doing and how you can outperform competitors

Improve and refine your employer brand and messaging, which is crucial in helping you acquire and retain top talent

Provide the clarity you need to deliver better employee experiences
As you plan your overall business strategy for 2022 and beyond, be sure to add employer brand audits to your list of priorities. Otherwise, you'll risk falling behind on your hiring goals and losing out on top talent in today's competitive hiring market — causing your company's growth and productivity to take a hit.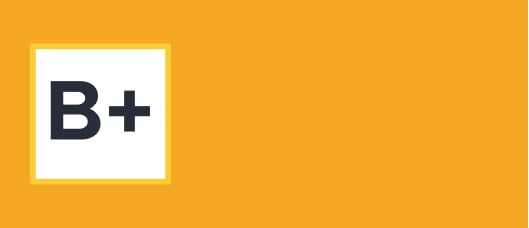 Find out your brand's online reputation score
Take the guesswork out of your strategy. Instantly generate your brand's online Reputation Scorecard, complete with review highlights, ratings, keyword trends and more.
How Do You Conduct an Employer Brand Audit? 5 Steps
Implementing an employer brand monitoring software solution helps fast-track your audit (and most other efforts relating to managing your employer brand). But if employer branding audits are a new initiative for your organization, simply follow the steps below to quickly get started. 
Step 1: Check and Refine Your Value Proposition
Your value proposition as an employer is a strategic statement that defines how your company wants to be perceived by its employees. 
To kick off your employer brand audit, take the time to conduct an honest self-assessment. Check your value proposition and refine it based on things other than solely compensation. Think of what you would like to claim to offer as an employer and what makes your company different. 
Is it your workplace culture, technology and digital capabilities, team diversity, remote work opportunities and workplace flexibility, and behavioral health support? What are the values shared by people in your organization? 
By auditing what makes employees stay and what makes your company a great place to work, you can craft a value proposition that will drive your employee retention strategy and strengthen your employer brand. 
Step 2: List All Employer Brand Elements to Audit and Update
Knowing where candidates can view information about you as an employer will give you the power to control how they interact with your company.
To get you started, here's a list of employer brand elements you should regularly manage and update:
Your website and career pages

Search engine results and publicly displayed information about your employer brand

The search and navigation experience, creative copy, and visual content in all pages and job sites that display your company's open roles

Your recruitment and hiring efforts, including channels, advertisements, career fairs, job descriptions, advertised benefits and perks

Social media profiles, including LinkedIn, Facebook, Twitter, and Instagram

Your company's profile, reviews, and ratings on

business review sites

, including

Glassdoor for Employers

, Indeed, and Best Company

Other branding content such as videos, employee testimonials, workplace features, and company overviews across the web

Printed resources like flyers or pamphlets
Spend some time checking what competitors are doing, too, and which elements they are utilizing successfully. This way, you can identify gaps and opportunities, intelligently allocate your resources, and build a more attractive employer brand than your direct talent competitors. 
Step 3: Manage Employee Feedback and Reviews
Not only does employee feedback contain the kind of information and insights you need to build a great employee experience; it also helps the team and your entire organization perform better. It allows you to discover high-impact pain points that workers have communicated and get them out of their way — before these inflict damage on your employer brand reputation. 
A company that knows how to handle employee feedback is also more successful in attracting and retaining top talent. According to research, companies that effectively manage employee feedback enjoy 14.9% lower turnover rates.
In these times, employee feedback can often be found on business review sites like Glassdoor and Indeed. These sites offer a platform to help you determine whether or not your employer branding is on point — as well as accurately understand the perceptions that current and potential employees have of your organization.
83% of job seekers are likely to research company reviews and ratings when deciding on where to apply for a job. (

Glassdoor

)

7 out of 10 people surveyed changed their opinion about an employer after the company replied to a review. (

G2

)
As part of your employer brand audit, make sure you regularly check at the activity on employee review sites — and respond to reviews in a timely manner. Larger organizations with hundreds or thousands of business locations and/or employees should consider investing in employer brand monitoring solutions to simplify and streamline this process.
Related reading: Retailer evo expanded its efforts beyond product and service reviews and added employer brand monitoring to its ReviewTrackers account. The company now has access to employee reviews and feedback sourced directly from evo's Glassdoor and Indeed profiles. Read the case study here.
Step 4: Monitor Success Metrics
An employer branding audit, along with the actionable information it should result in, can impact many of your goals as an employer. This is why you should determine a set of success metrics that can monitor as you audit your employer brand. 
Here are a few examples:
Number of applications for all your open positions

Talent acquisition metrics like time to fill, cost per hire, and offer acceptance rate

Employee engagement metrics

Employee retention rate

Employee feedback scores and employer ratings on online review websites

Social media metrics for your employer brand (traffic, likes, followers, engagement)
It's likely that you'll make interesting discoveries as you monitor these metrics, which will then extend the scope of your employer branding strategy. The key is to adapt your audit to these changes and regularly monitor your progress. Tracking these metrics should not be a one-time task that you forget about after you complete the initial audit.
Step 5: Proactively Collect Feedback 
The task of evaluating a company's employer brand often falls on HR executives. But this doesn't mean that you cannot involve your entire organization — from the C-suite to the frontline — in sourcing information that will benefit your audit.
You should proactively solicit feedback from leadership, employees, stakeholders, new hires, and candidates in order to achieve a more complete and accurate understanding of your employer brand. Their qualitative feedback can also support any findings or insights you get from looking at metrics and other forms of quantitative data. 
Sending out a short survey can get the job done, or you can collect feedback offline, through in-person meetings and roundtables. Also be sure to regularly tune into what people are saying on sites like Glassdoor and Indeed, so you can keep your finger on the pulse of your employer brand reputation.
Final Thoughts: The Impact of an Employer Brand Audit
Growth and success often follow companies that are perceived as great places to work. This is why it's so important to keep an eye on your employer brand. By conducting an employer brand audit on a regular basis, you can maintain your focus on what employees and top candidates are saying about your organization.