Why Change Your Business Name on Tripadvisor?
According to industry research, travel website Tripadvisor ranks ahead of personal recommendations, tourist board websites, and guidebooks as the most trusted source for travel planning.
If your business is listed on the Tripadvisor, you have to put your best foot forward by updating your business name, listing, location, category and other details.
Having the correct information displayed on your Tripadvisor business listing will help improve your engagement levels, prevent potential customers from getting confused, and increase your Tripadvisor rankings. It's a key part of your Tripadvisor reputation management strategy.
There are situations in which you may feel like you have to change your business name on Tripadvisor. You may have undergone a rebrand. Or you moved to a new location, with which a name change is necessary. Or maybe your listed name was incorrect to begin with and you need to update it.
How to Change Your Business Name on Tripadvisor
The first step to changing or updating your business name is to make sure you have already registered to access the Tripadvisor Management Center.
(The Management Center is your hub for managing every aspect of your Tripadvisor business listing, including your Tripadvisor reviews.)
Once you have registered and verified your business, you'll be able to log into the Management Center by visiting: https://www.tripadvisor.com/Owners.
This will take you to your Management Center homepage, where you can edit and update your business name on Tripadvisor. To do this:
Go to the "Manage Listing" or "Profile" tab in the top menu and click on "Name and Description."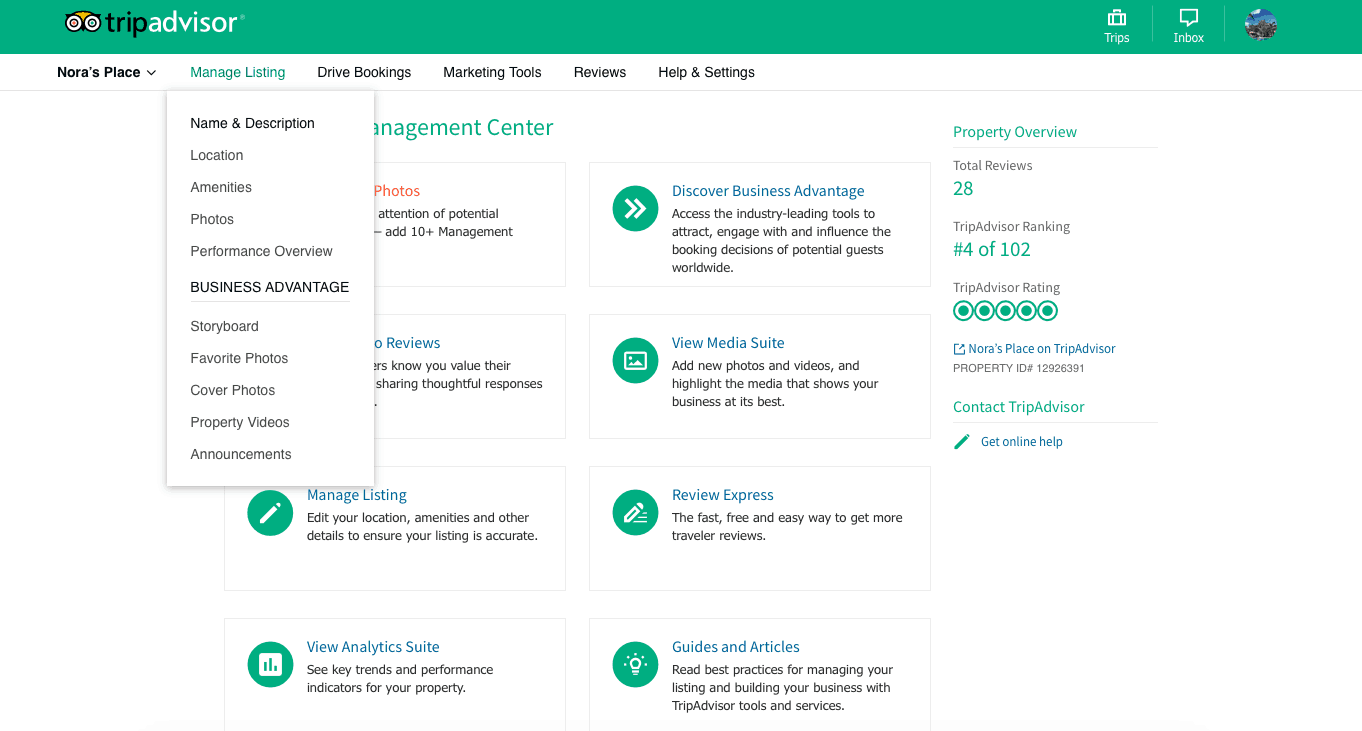 Use the menu on the left-hand side of the page to change the business name**, or edit each relevant section of the listing (like location and amenities).

If you represent a hotel and you are changing your business name on Tripadvisor, you have the option of selecting a specific hotel brand as well as a specific business name.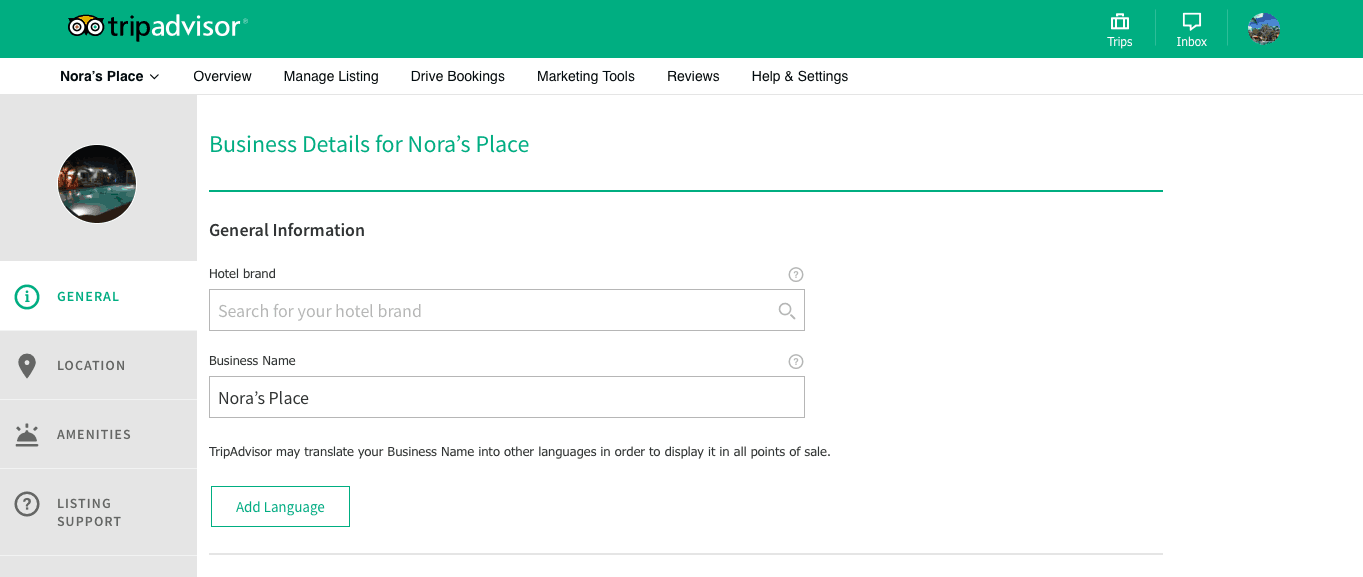 Hit "Submit" when you're done.
** Keep in mind that Tripadvisor may translate your business name into other languages in order to display it in all points of sale.
How to Change Your Business Category on Tripadvisor
You can also update your business category through the Management Center. Here are the instructions, depending on your type of business:
Accommodations
Log into the Management Center. Under "Help and Settings" in the top menu, click "Contact Tripadvisor."

In the section "Please tell us what the issue is," click "Update business information."

Select "Request change of accommodation type" and fill out the form. Make sure you also provide Tripadvisor with links or license information that the site can use to verify your requested category change.

Click "Submit."
Restaurants
Log into the Management Center. Under "Manage Listing" in the top menu, click "Cuisines and Amenities."

Update the sections and click "Submit."
Attractions
Log into the Management Center. Under "Manage Listing" in the top menu, click "Name and Description."

In the "Attraction Details" section on the left, update all necessary sections.

Click "Submit."