See customer feedback from over 100 review sites in one place
Request a demo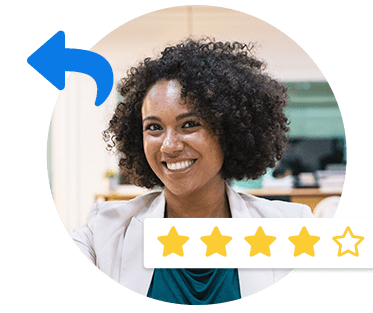 A customer's voice carries across the world.
Imagine you are in an office in Seattle. You sit staring at your computer screen, overwhelmed by the amount of information in front of you.
You think, "There's so much feedback, but so little time to manually track all of it." You're looking at three screens, each one loaded with customer feedback from different sources. There's Facebook and Yelp on one screen, Google and TripAdvisor on another.
How do you make sense of all of this information? You truly want to make an emotional connection with your customers and understand how to solve their problems.
'Power Shift'
Researchers from the Kellogg School of Business interviewed CEOs, CMOs, and other executives about the changing global market playing out during the past several decades.
In a report published in 2013, "Rise-of-the-Consumer-Focused-Enterprise," Gregory Carpenter writes that companies have shifted toward a consumer-focused enterprise: one that places the customer in such a light that they are an integral part of every point in an organization. 
According to Carpenter, there is a new kind of communication in the twenty-first century: companies no longer create careful, structured messages to communicate with their customers. Instead, brands are involved in conversations online. They're investing in enterprise feedback management solutions that make it easier to communicate with their customers and make sure all problems get resolved.
While it can certainly be overwhelming to know that your brand reputation can be damaged by not paying attention to what customers are saying on social media and online review sites, the vast amount of customer data available online offers unique opportunities for everyone in your entire organization.  
You can extract insights from this data to give customers what they want — even if customers do not know what they want until you show it to them.
The idea of organizations moving away from product-focused to customer-centric is not a new theory. In Designing the Customer-Centric Organization, organization design expert Jay R. Galbraith argues that companies must be customer-centric in order to be successful in the 21st century.
A product-centric company tries to find as many uses and customers as possible for its product. In contrast, a customer-centric company tries to find as many products as possible for its customer, and it has to integrate those products.
If your goal is to understand what your customers expect from your business, you must create a voice of the customer (VoC) strategy. A customer-focused business is how your organization will be successful in today's digital world.
Four Steps to Building a Voice-of-the-Customer Strategy
Make sure your leaders are in
A Voice-of-the-Customer strategy will never work if the leaders from all departments are not involved.
Carpenter cites Harley-Davidson as an example of how to create a customer-focused approach within an organization.
The motorcycle company used to market to police departments and the military, and was falling behind brands like Honda, Kawasaki, Suzuki and Yamaha, all of which had a consumer-market approach.
In order to become more responsive to the changing consumer needs, Harley-Davidson began to use a "circle" approach to connect various departments to leadership, forming a "senior leadership committee."
This approach of connecting departments — as opposed to blocking departments off from each other — was a vital part of Harley-Davidson's successful restructuring efforts.
Analyze customer data
Online communities, online reviews, and social media are where bulk of your customer feedback and VoC data is generated.
Make it a priority for your organization to have a way of tracking, managing, and centralizing all this data. Once this is in place, determine the ways in which your organization will "mine" and analyze data in order to gain actionable insights and understand what the voice of the customer is saying.
In the current VoC landscape, text analytics and sentiment analysis methods are increasingly used by organizations of various sizes and in various industries. In particular, companies that receive a lot of feedback — franchise and retail brands, for example, or enterprise-level organizations with hundreds or thousands of locations — implement their own text analytics and sentiment analysis program in order to analyze and understand the information shared directly by their customers.
By doing so, they are able to capture and interpret the voice of the customer across multiple channels, build useful business intelligence, act on data-driven insights, measure and optimize the customer experience, and foster service and operational improvements.
Use the data and take action
Once you get to know your customers via data analysis tools and methods, it's time to create a customer experience map — or maps — and craft a strategy for how customer feedback is going to be used throughout your entire organization. Again, the executive team must be involved in order for this to work.
Important suggestion: you should focus on the data you already have, what's already out there in front of you — online reviews, social media conversations, surveys and focus group insights — before you create additional channels for customers to voice their opinions.
Measure
It's critical that you are able to measure your performance. You will need to know if your Voice-of-the-Customer strategy is working, or if you need to revise the strategy. Metrics must be specific, not general. Pinpoint specific problems customers are talking about and see if – over time – those issues improve. 
A great way to start creating a Voice-of-the-Customer strategy is to use a customer feedback management tool. Companies that collect customer feedback and take a customer-focused organizational approach are likely to succeed in today's information world.