What should your company do with customer feedback (after gathering it)? 
While many companies prioritize gathering feedback through a customer feedback system, surveys, monitoring through online reputation management software, or review and feedback request templates, not everyone knows what to do with the information they've captured. 
Let's examine some best practices to follow as your team works to make the most out of feedback shared by customers.
Respond to the Customer and Close the Loop
The companies that know what to do with customer feedback are the ones that respond promptly to customers, resolve any issues, and close the feedback loop.
By engaging with customers and showing that your business appreciates and values their feedback, you can minimize the impact of negative comments and reinforce positives in the customer experience.
Responding to feedback also increases lifetime value and reduces customer churn. When customers hear back from you after they've shared their experiences, their perceptions can immediately improve.
According to Outcry, every complaint ignored can translate to 26 customers lost. On the other hand, 80% of customers believe that a business cares more about them when they see management responding to their feedback, complaints, and reviews.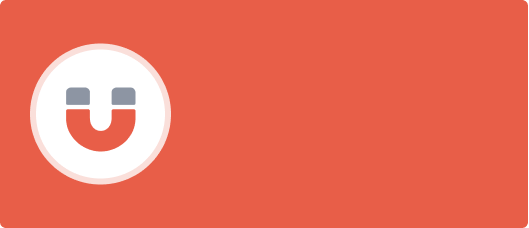 Customer Retention Revenue Calculator
Calculate your potential increase in revenue when you implement an effective online review management strategy.

Your results
in new revenue you can potentially bring in from retained customers. Share a little more info so we can send you tips to strengthen your customer retention strategy.
Use Analytical Tools to Understand It
When your customers share unsolicited feedback through online reviews and social media comments, they're also sharing information more useful than what you'll get from star ratings or satisfaction scores. 
According to IBM, 80% of all data — including data from

online reviews

and customer feedback —

is unstructured

and typically difficult to analyze and understand.
Analytical tools will help you crystallize this information into easy-to-digest insights — helping you achieve a more accurate, complete, and unified view of the customer.
Examples of these analytical tools include natural language processing and sentiment analysis. These help unlock the potential of that 80% so that your company can gain value from the analysis of unstructured feedback data and take action based on what you learn.  
Share Feedback with Stakeholders and Decision-Makers
According to research, about 88% of organizations prioritize gathering client feedback. But only 13% are actually using the data as a top source for continuous improvement.
Companies that know what to do with customer feedback usually take time to share what they've gathered with stakeholders and decision-makers. 
For example: family-owned and -operated Rural King — a leading farm supply store headquartered in Mattoon, Illinois — uses feedback and reviews to empower their entire organization to be more thoughtful and strategic with all types of business decisions. 
"Comments from customers are so valuable," says Kirk Waidelich, VP of Marketing for Rural King. "We are hearing directly from customers about the store experience as well as pricing and product challenges.
"This allows us to narrow in on the stores that are experiencing issues — and to target and understand these issues versus simply guessing. We (also) use these data points to pivot our store experience, operations and cleanliness, product stocking, and staffing."
Share Feedback Externally to Build Trust
Here's a good idea on what to do with customer feedback that has been shared publicly (such as customer reviews and social media comments): handpick the best ones and use them as marketing assets to inspire consumer confidence and trust in your brand.
Customer feedback (both good and bad) creates unique opportunities for inspiring trust in consumers who navigate multiple channels to discover and evaluate new products and services.
If you consistently receive 5-star ratings and glowing reviews on business review sites, don't hesitate to show them off. Share your best reviews on your Facebook, Twitter, and Instagram profiles, or even on your company blog. Remember: the impact of user-generated content is more powerful and effective than loud sales messages or promotional brand content.
You can also use a software tool like Amplify, a review widget suite by ReviewTrackers, to display all or a curated set of reviews on your website, with the goal of inspiring shopper confidence and driving conversions.