What is the difference between social listening vs. social monitoring?
This is an important question to explore for any business organization that's looking to keep up with the growing number of social media users who are talking about their brand. According to research:
47% of consumers reach out to brands on social because they have a product or service question. (

Sprout Social

)  

Answering a complaint on social media can increase customer advocacy by 25%. (

Convince and Convert

)

Customers who feel engaged by companies on social media will spend up to 40% more with them than other customers. (

Reputation Refinery

)
These stats highlight the importance of having effective social media listening and social monitoring plans. With a well-rounded social strategy that incorporates both disciplines, your brand will be able to provide exceptional customer service experiences and increase brand loyalty.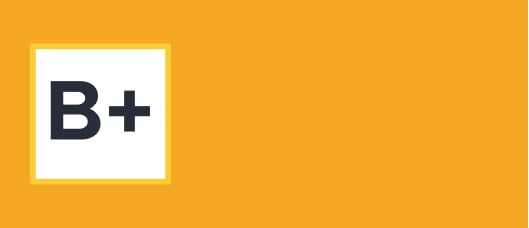 Find out your brand's online reputation score
Take the guesswork out of your strategy. Instantly generate your brand's online Reputation Scorecard, complete with review highlights, ratings, keyword trends and more.
Social Media Listening vs. Social Media Monitoring
Even though social listening and social monitoring are terms that are often used interchangeably, there are key differences that you should know about. Let's also take the time to examine the uses of each, and how they can benefit your company.
Why Use Social Monitoring?
Social media monitoring is a powerful way to show customers that you care about them. By monitoring social media websites for conversations happening around your brand, you can respond directly to customers, answer their questions, and thank them for their feedback..  
The ability to monitor social + reviews is also useful for resolving issues and complaints. Social media has transformed how companies serve customers and handle complaints. With social media monitoring, your team can understand what's going on, set priorities, and pull in the right people and resources to solve problems faster.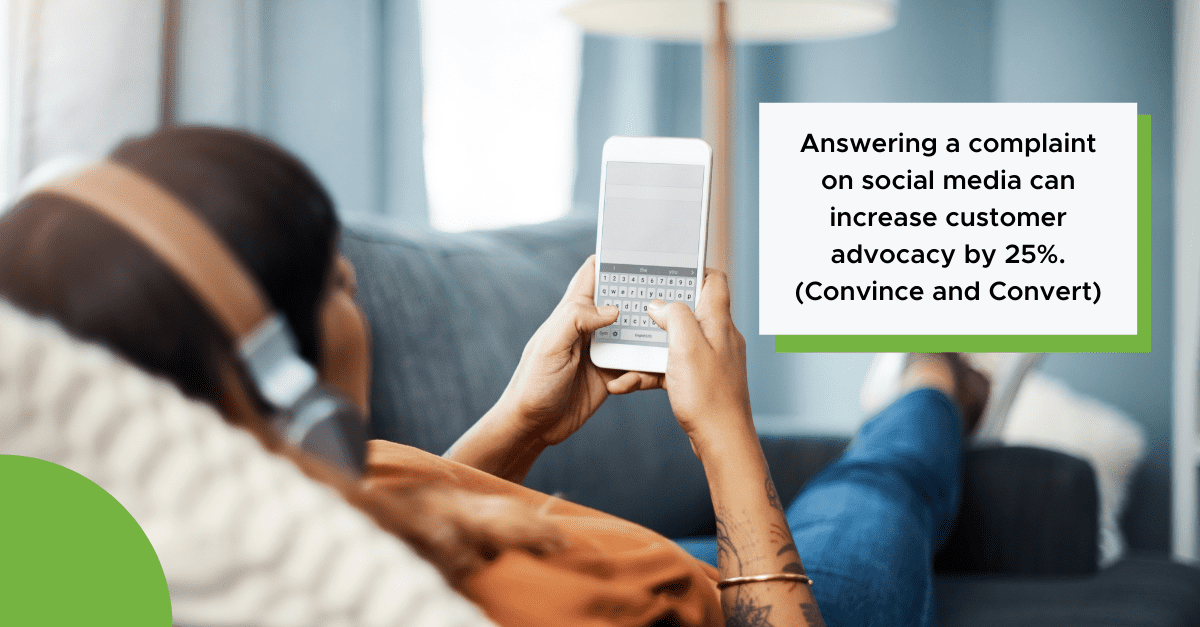 Why Use Social Listening?
Social listening offers a more comprehensive approach by enabling access to the full spectrum of conversation around your brand. Not only does this allow you to track social mentions; it also lets you discover trends and patterns that define the customer experience — helping you achieve a more accurate, complete, and unified view of the customer, as well as implement changes based on feedback. 
Social media listening also creates structured opportunities for companies to identify loyal fans and brand promoters. This can be extremely valuable in driving your word-of-mouth marketing strategy. 
Monitoring is More Granular, While Listening Offers the Big Picture
For many brands, social media monitoring has become a crucial component of customer service and customer experience management. 
Teams monitor social media to respond to customer queries, issues, comments, and unsolicited feedback. This may involve service representatives looking at a feed of notifications from Facebook, Twitter, and Instagram and resolving or escalating issues found on the feed efficiently.
Social listening applies this on a broader scale. The end goal isn't simply to respond to individuals or close tickets generated by social media comments. Instead, social listening takes a more comprehensive look at how people are talking about your brand on social, with the goal of achieving a more comprehensive, complete understanding of what customers are saying.
Social Listening Empowers Brands to Be Proactive, Not Reactive
Social listening vs. social monitoring are two separate strategies that can help brands deliver superior customer experiences.
While the former is often more reactive — your team takes action whenever a comment is posted or a question is asked — social listening empowers brands to be more proactive, act on insights gleaned from short-term interactions, and develop a long-term strategy.
For example, one of your business locations may be receiving online reviews or social media comments about long wait times or lack of parking space. With a sound social media monitoring plan, you should be able to respond to these reviews and comments so that your brand can be seen as acknowledging customers' feedback. Social listening, meanwhile, allows you to catch these issues and make operational changes necessary to keeping customers happy. 
Social Listening Often Requires Automation and Technology
At its most basic level, social media monitoring can be done manually. If you're a small business owner representing one or two locations, you can easily use Twitter or Facebook Business Manager to monitor social media conversations about your brand.
It's a different story for enterprise-level organizations. Bigger companies often prefer a more robust solution that integrates both social listening and monitoring so that the data is automatically collected and analyzed. Often, this involves utilizing natural language processing technology and other analytical techniques and methodologies. 
For example, tools like Hootsuite and Brandwatch bring structure and meaning to the voices that are talking about your brand on social media. These platforms take the complexity out of social listening, helping your team understand customers better and deliver improved experiences. 
Final Thoughts on Social Listening vs. Monitoring
Combined together, social listening and monitoring are two closely related strategies that help brands understand the customer perspective on social media — at a glance and at scale. 
Social media monitoring is essential for engaging with customers and delivering excellent service and care, while social listening is crucial for interpreting data and gaining actionable insights from social media conversations.