Ever wondered if there was a way to remove reviews on sites like Google, Yelp, Facebook, and Tripadvisor? 
While online reviews are powerful tools for building your online business reputation, negative comments and inaccurate or unfair feedback can detract potential customers from choosing your business. 
In such cases, the best practice is to respond to negative reviews and handle the situation without trying to make the review disappear. 
However, if you believe there are legitimate grounds for removing reviews from your business listing — for example, the review is fake or defamatory, or there are factual disputes involving the contents of the review — there are a number of approaches you can take, depending on the review site in question. 
How to Remove Reviews on Google
Traffic-wise, Google is the most popular website in the world. It's also the top online review website, according to the Online Reviews Survey, with Google search results closely tied to the information it provides about businesses, which includes online reviews and ratings. 
While customers can delete their own reviews, there is currently no simple way for businesses to remove these reviews from their business listings on Google.
Instead, here are some options available to businesses trying to delete reviews on Google: 
Keep in mind that deleting your Google My Business account will not automatically remove reviews of the business locations associated with that account. 
For more information, read this comprehensive guide on how to delete a Google review. 
How to Remove Reviews on Yelp
Like on Google, businesses listed on Yelp can't remove reviews posted on their page. 
An alternative solution is to resolve a customer's problem and ask if they want to edit or delete a no-longer-relevant negative review. 
Follow these steps if you wish to have a fake or defamatory Yelp review removed from your page:
Log into your Yelp for Business account

Go to the "Reviews" section of your account page

Find the "More Options" button in the particular review you'd like to remove

Click "Report Review"
If Yelp moderators decide not to remove the review, but your legal team obtained final adjudication from a court of competent jurisdiction indicating that the review is defamatory, you may fill out this form to have the review removed. 
For more information, check out the "How to Delete Yelp Reviews" section of our comprehensive guide to using Yelp for Business. 
How to Remove Reviews on Facebook
By now you'll notice a pattern: on Facebook, such as on Google and Yelp, there is also no option for businesses to remove reviews and Recommendations from their Page. 
While you can hide or delete unwanted comments published on individual posts on your Facebook business Page, you can only report a review or Recommendation if it doesn't follow Facebook's Community Standards.
You also have the option of reporting a review if it contains spammy content or doesn't meet terms of use and content guidelines. 

You can also turn off the reviews and Recommendations feature on your business Page. Here's how:
Click "Settings" at the top of your Page

Click "Templates and Tabs" 

Go to "Recommendations" and click the settings

Turn off the "Show Reviews" option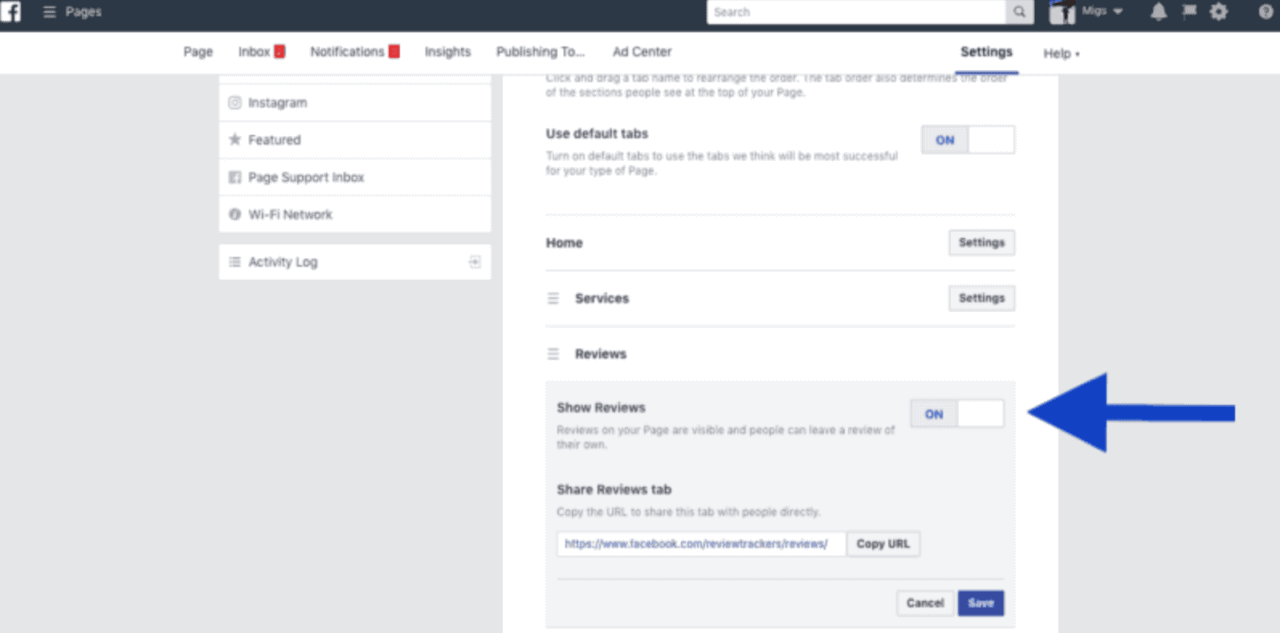 Keep in mind that this will remove all the ratings and Recommendations from your Page.
For more information, follow the detailed steps outlined in our "How to Remove Facebook Reviews" blog post.
How to Remove Reviews on Tripadvisor
Tripadvisor doesn't allow listed businesses to remove reviews from their page. If there is a review you don't agree with, the recommended next step is to log into your Tripadvisor Management Center and post a response to explain your side of the story. 
You also have a couple of options for having a review removed or updated:
Resolve the issue with the customer and ask for an updated review

Flag the review as fake
Before you start flagging any review as fake, keep in mind that Tripadvisor classifies "fake reviews" into three types:
Biased positive reviews (review boosting)

Biased negative reviews (review vandalism)

Paid reviews (review optimization)
If you see any of these reviews on your listing, you can easily report them to Tripadvisor through the Management Center.
For more information, check out this guide on how to remove a Tripadvisor review. 
Final Thoughts
The majority of today's top online review sites are community-driven, and the ability to remove reviews (or other forms of user-generated content) is generally not available to businesses.
In most situations, a well-crafted review response can be more productive to your business than any attempt to suppress or remove a review. In the event that removal really is necessary, follow the procedures and provide any specific evidence or documentation you may have. The good news is that there are plenty of ways businesses can engage with individual review sites in order to remove reviews for the right reasons.