Defining intent-based marketing is important for any company that's looking to track and influence how consumers behave, as well as capture their interest at the moment they're ready to make a purchase. 
After all, without knowing consumer intent, marketers are left in the dark about what makes their buyers tick. Intent-based marketing helps take the guesswork out of your team's strategy.
According to research:
Almost 40% of businesses are spending more than half of their marketing budget on intent data.

99% say they have seen a sales / ROI increase by investing in intent-based marketing and branding technologies and campaigns.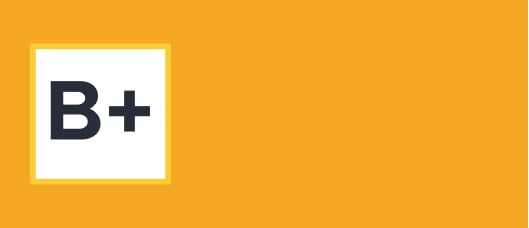 Find out your brand's online reputation score
Take the guesswork out of your strategy. Instantly generate your brand's online Reputation Scorecard, complete with review highlights, ratings, keyword trends and more.
Define Intent-Based Marketing: What is It?
Intent-based marketing is a marketing approach that involves directing marketing campaigns and activities at people whose online behavior shows purchase intentions. 
Intent-based marketing and branding vary from traditional marketing approaches that focus on segmenting potential customers by demographic data (say, by age, gender, location, education, job type, etc.)
One of the most crucial keys to successful intent-based marketing is capturing and managing individuals' online behavior data, which can help teams:
Identify a purchase-ready audience;

Determine the kind of products and services they are researching online;

Deliver relevant messaging to this audience at the right time and with the proper context. 
Sources of Intent-Based Marketing Data
So: where does this type of behavioral data come from? 
It would be amazing for marketers (but also very creepy in general) if one were able to monitor what leads and prospects typed into Google whenever they searched for information online. Obviously, this isn't possible. But the reality is: there are multiple sources of intent marketing data that your team can use. 
To capture the type of online behavior data essential to running successful intent marketing campaigns, you can look into:
Remember: data collection is not the end goal. Intent-based marketing involves collecting data about people's observed online behavior — specifically, the web content they're consuming — in order to get insights into their intent to take specific actions. 
Examples of Intent-Based Marketing and Branding
Let's take a look at a few examples of intent-based marketing:
An online retail company performs an intent-based branding review. They realize that their website visitors are consuming the content found on product pages, but few are converting, with most visitors simply abandoning their shopping cart in order to visit competitors' sites. Digging deeper, they found that the competition offers lower prices on their pages as well as displays

customer reviews

of each item. The retail company then adjusts its product pricing and utilizes a

website review widget

to provide

social proof

and drive conversion.  

A financial services company produces a wide range of educational content assets for its website. After checking analytics and website engagement activity, the team can see that the most popular pages and topics are about digital banking safety for consumers. They can then run intent-based branding and marketing campaigns that focus on digital banking tips for consumers, while also touting the company's digital banking security strides. 

A restaurant brand analyzes its audience's search behavior in order to determine which dishes and menu items consumers are interested in and are searching for. It also analyzes online reviews through

natural language processing

technology to determine customer sentiment around each menu item. The restaurant pivots its marketing messages to promote the most popular dishes, while also updating its online ordering page with bigger images of best-selling items. 
By tapping into the potential of intent-based marketing and branding, you can gather valuable information about potential and existing customers, discover what they're researching online, identify their pain points, and successfully engage with them in moments when they are purchase-ready.