In the automotive industry, effective customer experience management can be the difference between a successful or failing dealership.
You might have a general idea of how to improve the experience, but you can get a more accurate view of the industry landscape by keeping an eye on industry trends and customer feedback.
We'll use this guide to point out some of the most problematic trends in the automotive customer experience journey, and we'll also provide effective solutions to combat these issues.
Specifically, we're splitting the customer experience into two main categories:
The customer experience with vehicle purchases

The customer experience with vehicle services
The Automotive Customer Experience with Vehicle Purchases
The continued popularity of online research means that buyers have become more knowledgeable about buying a car. This also means that people spend less time looking at multiple dealerships and more time looking at the features of a car.
Cox Automotive's 2019 Car Buyer Journey study showed that online users only visit an average of only 2.3 dealerships before they buy. The reduced number of visits means that your dealership needs to deliver an amazing purchase experience. However, there is a glaring problem in the industry that can easily derail your customer experience strategy.
Automotive Customer Purchase Problem: The Paperwork
The same Cox report showed 61 percent of buyers who purchased a vehicle in a dealership before said that the recent vehicle shopping experience was about the same or worse than their previous experience. A major contributor to this issue was the hefty number of paperwork required at the end of the deal.
In fact, it's the top point for frustration for those buying or leasing a vehicle. Specifically, 64 percent of consumers mentioned that completing the paperwork took longer than expected.
Cox Automotive also mentioned that dealerships are missing out on an opportunity to raise awareness about its financing and insurance (F&I) products to the point that they are unknown to about 1 in every 4 vehicle buyers.
The Solution: A Digital Approach for Ease and Awareness
Customers already spend 61 percent of their vehicle shopping time online so make it easy for them to conduct research on you. Make sure that every piece of information they need, including your F&I offerings, is readily available and easily digestible on the dealership website.
It's also worth putting that same information on your listings across multiple third-party car sites, which attract 80 percent of customers and drive 31 and 42 percent of new and used vehicle buyers, respectively, to dealerships. In other words, having a comprehensive listing makes it easier for prospects to make a knowledgeable purchase decision.
Once they're at the dealership, you can make the purchase experience faster and easier by making the mounds of paperwork easy to navigate through a digital platform. To make it even easier, have the F&I representative readily available so that they can answer any questions or issues that come up.
Converting the documents from a physical to a digital item can easily please customers. Findings from Cox showed that 74 percent of consumers were satisfied with their purchase from the dealership when the paperwork was completed digitally. In contrast, only 65 percent of buyers were satisfied when the documents were completed in person.
The Automotive Customer Experience with Vehicle Services
Vehicle services are huge sources of revenue for dealerships. In 2018, dealerships had the highest share of consumers service visits at 33 percent. That amounts to about 18.6 million visits in 2018 alone due to factors such as overall trust and great purchase experiences.
However, there are still two major pitfalls that can easily lead to fewer satisfied customers and reduced overall trust in the dealership.
Automotive Customer Service Problem: Time and Money
The main point of frustration for customers is the amount of time it takes to conduct service on their vehicle. Research shows that customers are happiest when service takes an average of 2.4 hours. Taking time to the point where it exceeds three hours, and you'll begin to see some unhappy customers.
The other lingering issue is the overall cost of the service. Cox revealed 77 percent of consumers believe that the dealership will overcharge them, which makes it the top reason for not returning to a dealer for future service appointments.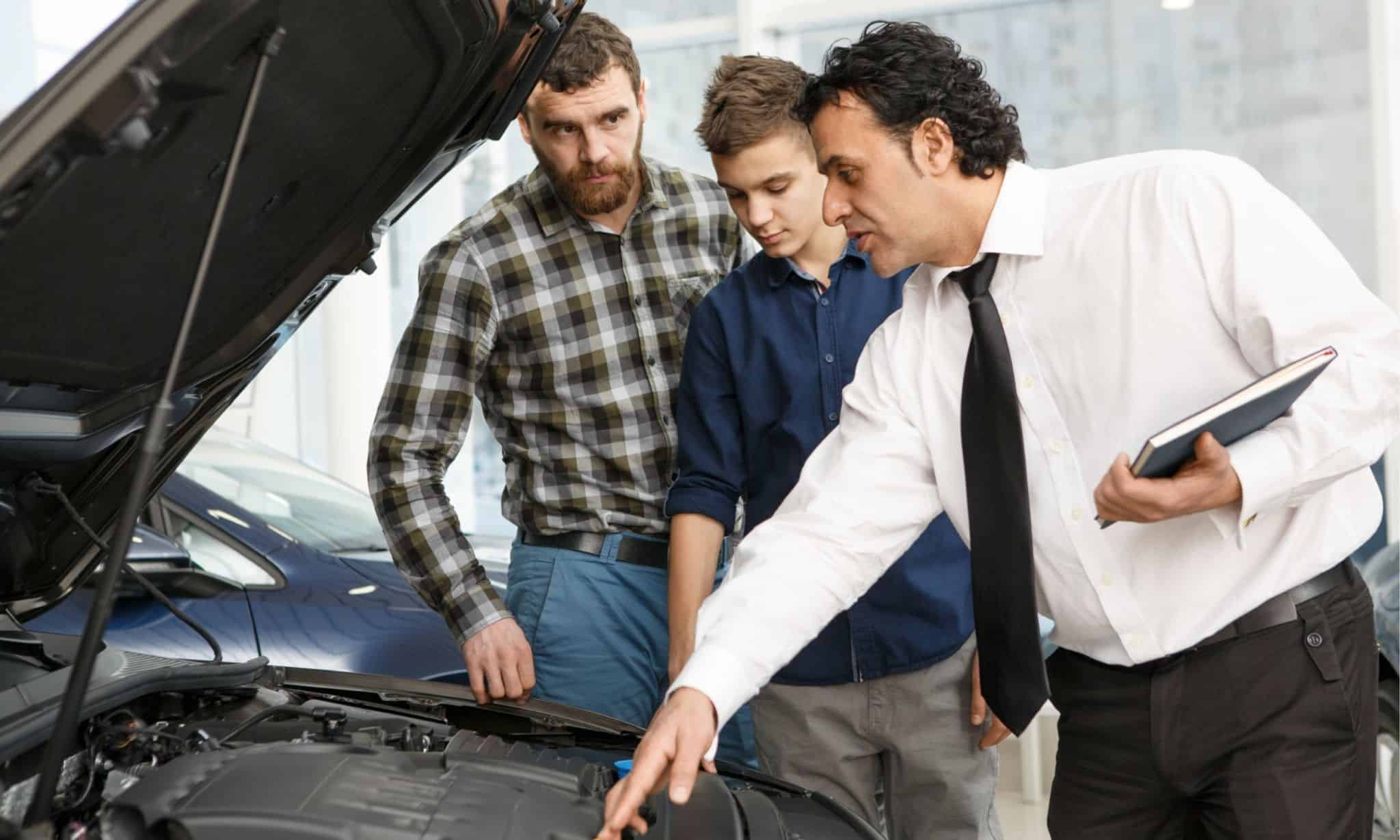 This fear of paying too much for maintenance and repairs led to the popularity of coupons and loyalty programs for vehicles, which rose in importance from 25 to 28 percent between 2015 and 2018. However, there are ways of getting customers to come back to your dealership for service and repair.
The Solution: An Emphasis on Overall Value and Customer Knowledge
To reduce service times, dealerships need to be proactive by getting as much information as possible about the car and its issues. In some cases, you already have basic information about the car.
The top reason why customers use the same dealer for service and vehicle purchases is that the car came from your inventory. Use that knowledge in addition to details from the customer about the issue to get a better idea of the problem and have the mechanics come up with potential solutions to the problem before the vehicle even enters the service bay.
In terms of cost, you should start by taking a look at your rivals. What are other dealerships and independent shops charging for the same service? Can you match or even beat their pricing?
You can also take a page out of the competition's book and implement your own set of coupons or create a new loyalty program. People are looking to save money and giving a competitive service price can make you further stand out from other options. In the end, great value and quick service times will keep customers satisfied and loyal.
Using Reviews to Improve the Automotive Customer Experience
Being aware and proactive about these automotive customer experience trends can result in more satisfied customers who will sing praises about your performance in the form of online reviews.
Through these reviews, you get their perspective on the experience, but you can also use them as an effective tool to improve your business operations.
In addition to new insights, reviews can also bring in new customers. Research shows that 68 percent of consumers use automotive reviews to guide their purchase decisions. Furthermore, reviews for dealers and their repair services are the top and third-most influential reviews out of any industry.
The importance of customer feedback for the industry also means that you should take time to respond to both positive and negative automotive reviews. Responding to reviews tells customers that you are engaging with them and 86 percent want some form of post-purchase engagement from the brand.
This also has the added benefit of telling prospective buyers that you treat each person not just as a customer but more of a vital part of your dealership's success.
Creating a Comprehensive Automotive Experience Strategy
Dealerships depend on customers to thrive as a successful business, and creating an amazing experience will easily impress newcomers and give them something to talk about to others in the form of reviews.
However, delivering on that experience requires that you keep track of current automotive customer trends. By capitalizing on major pain points, closely monitoring your online reviews, and creating and cultivating an amazing automotive customer experience, you can easily get a head start on the competition.