The marketing leaders of the world's top brands know their competition inside and out. And they have ways to uncover and act on various types of competitor insights. 
From competitive content analysis and online review management to local search rank tracking and social listening, the wide range of methods for generating competitor insights will help your organization:
Understand the target market

Identify areas where competitors outperform you

Benchmark your performance against competitors and measure your progress against theirs

Improve your own products, services, and offers

Develop more effective marketing strategies that reach and engage your target audiences
Let's examine some of the essential competitor insights that should shape and impact your organization's marketing strategy.
Your Competitor List
The first step to gathering valuable competitor insights is to determine who your closest competitors are. 
Before diving into competitor analysis, you should list down businesses that offer products and services similar to yours, and which operate in the same geographic area. Be sure to also identify indirect competitors. These are businesses that offer products and services that may not necessarily be the same as yours, but which could solve the same customer problem or satisfy the same customer need.  
There is a wide range of tools to help you hone in on this list of your brand's competitors. If you're offering, say, "Chicago carpet cleaning services" or "Seattle ski shop," a quick Google search should produce results that link to your main rivals. 
Google Maps is also a great way to find locally based competitors, while the Competitor Analysis tool by online reputation management software ReviewTrackers offers the ability to automatically identify and track the competition and gain insights into how they are stacking up to your brand in terms of online reviews, reputation, and customer experience. 
Your Competitors' Reviews and Reputation
One of the most important competitor insights you can gather is accurate information on how potential customers perceive and talk about your brand vs. the competition. 
As mentioned above, the Competitor Analysis tool by online reputation management software ReviewTrackers offers the ability to evaluate and monitor the competition in terms of their online reviews, ratings, search rankings, and reputation.
The competition's review data, automatically categorized, can deliver insights into areas that the competition excels in as well as areas where they are lacking. That way, you can build strategies to create more desirable consumer experiences.
When you're able to compare your reputation score card with that of your competitors, it's easier to perform an analysis that notes your rivals' strengths, weaknesses, opportunities, and threats (SWOT). 
You'll also be able to observe trends and answer questions like: "What is your competitor doing well?" "What do customers love the most about what your competition has to offer?" and "What are the most common issues affecting your competitor's customer experience, and what does your brand do better than everyone else?"
This type of data can also influence your local SEO strategy. Actionable insights into your competition's review velocity and search rankings will empower your brand to surpass your rivals in local search results, improve brand visibility, and drive more revenue.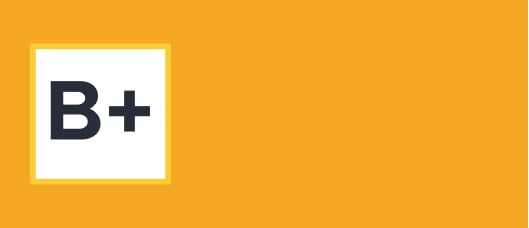 Find out your brand's online reputation score
Take the guesswork out of your strategy. Instantly generate your brand's online Reputation Scorecard, complete with review highlights, ratings, keyword trends and more.
Your Competitors' Social Media Activity and Performance
Social media is another valuable source of competitor insights that will impact your marketing strategy. Some questions that social media monitoring can answer include:
How many followers do your competitors have? 

What types of posts are your competitors publishing to get the most likes, comments, shares, and engagement?

What type of thought leadership content as well as promotional brand content are your rivals posting on social media?

What is the reputation (reviews, ratings,

unsolicited feedback

) of your competitors on channels like Facebook, Twitter, Instagram, etc.?
By monitoring your rivals' social media activity and performance, you can compare your brand to top competitors based on the metrics that matter to your organization, see which methods of engagement work best for the audience you're hoping to capture on social, and identify opportunities for new digital channels and tactics.
Small businesses can monitor competitor data on social media manually. However, enterprise-level organizations and bigger, more prominent brands should invest in paid or free social listening tools to drive efficiency. 
Local Search Rankings
Local search rankings are important because they help your brand reach potential customers in specific locations or geographic areas where you operate. By improving your local search rankings and outperforming your competitors in local search results, you can improve your visibility and brand credibility, resulting in more traffic, phone calls, and in-store visits. 
Investing in a local search rank checker should provide your brand with contextual competitor insights to improve your local search rank. By acting on these insights, you can optimize your brand's visibility for "near me" searches, as well as grow your zone of influence as it relates to search terms and keywords that consumers use to find your brand. 
Competitive SEO and Content Analysis
Checking your competitors' content across their multiple digital properties is another way to get valuable competitor insights. 
Competitive SEO (search engine optimization) analysis involves looking at the search strategies of your rivals and using this information to improve your own brand's search performance. The process typically involves keyword research, on-page optimization, and backlink analysis. Refining your own SEO strategy based on these competitor insights will help your brand grow organic traffic as well as optimize your share of voice per keyword. 
Competitive content analysis, meanwhile, involves evaluating and comparing your competitor's content strategy. What type of keywords are they using? What kind of tone, style, and overall language do they use to communicate with specific audiences? What types of content assets do your competitors create in order to attract and engage potential customers?
With competitive SEO and content analysis, you can improve your own strategy and ensure that your content is optimized for search engines and relevant to your target audience.