Longtime corporations and newly-created businesses alike need to maintain strong brand development strategies. Doing so not only helps the brand name stay fresh and relevant in the minds of consumers; it also allows marketing and customer success teams to shape brand perception in a positive way. There are many ways to go about creating brand development strategies, but we're providing 3 methods that have low investment but high returns when it comes to customer acquisition and retention.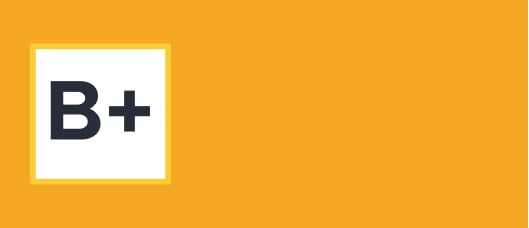 Find out your brand's online reputation score
Take the guesswork out of your strategy. Instantly generate your brand's online Reputation Scorecard, complete with review highlights, ratings, keyword trends and more.
Brand Development Strategy #1: Use Local Listings to Maintain a Presence
An important factor in today's brand development strategies is a local online presence, as evidenced by the following local SEO stat: 46% of all Google searches have local intent. To meet the demands of consumer searches, companies need to not just claim a local listing on Google My Business; they also need to maintain it to appeal to customers and beat local competitors.
This process of local listing management starts by making sure that pertinent information on the listing – name, address, phone number, operating hours – are all up-to-date. It's easy to lose consumers before they even decide to purchase if your hours are wrong or if the contact information is outdated. In addition, insert SEO terms where appropriate, such as the description, menu, or online review responses.
While making these changes won't yield new customers overnight, the constant watch over your local listings, especially with the help of a local search rank checker, can help the brand stand out when consumers are searching online. With Google's latest update adding a more interactive experience with local search maps, you don't even have to rank in the top 3 businesses anymore to make an impression.
Brand Development Strategy #2: Acquire, Monitor, and Respond to Online Reviews
You might already know the importance of online reviews, especially as a form of social proof to consumers, but companies need to do more than just amp up their strategy of asking for reviews. In addition, teams need to closely monitor reviews and create a review response plan that addresses each reviewer's concerns in an appropriate amount of time.
Specifically, monitoring reviews can yield trends and pain points that would otherwise go unnoticed until it becomes an issue. By keeping a close eye on specific elements mentioned in each review, companies can make insight-based decisions now to prevent losses later. The prospect of manually digging through each review to find these issues can take up quite a bit of time. However, customer experience analytics and natural language processing technology can drastically reduce the time and labor required to find valuable insights within each and every review.
Companies also need to improve their skills when it comes to knowing how to respond to negative reviews as well as looking at positive review response examples. It might not be enough to thank a customer for their feedback or apologize for bad service. To boost your customer retention strategies, you might need to mention a specific interaction the customer had, the product they purchased, or take the conversation offline to remedy an issue. These small changes in your review response process can go a long way to not just improving retention, but overall brand view from new consumers as well.
Brand Development Strategy #3: Engage with Customers on Social Media
Brands already know how to use social media as a marketing tool, but feeds, posts, and comments from the company itself can be more than just a way to show off new products or services; they can be another conduit to increasing customer engagement and trust.
For instance, a consumer may mention you on Twitter in regards to a question, and your team can provide answers. If a previous customer mentions the brand in a conversation, you can pop in and provide additional context to what they were discussing without being too much of a nuisance. If someone had an issue during their experience at one of your locations, you can respond publicly to invite them to a private conversation
These simple steps of community management go a long way to building a positive brand presence on social media. When done correctly, consumers don't just see your accounts as channels for promotion but also as a viable resource for information.
Brand Development Strategies and Reputation Management
Crafting a brand development strategy feeds into your reputation management plans. Tapping into resources that raise the brand profile and improve your reputation among consumers makes the tips above hard to ignore. What's even better is that these strategies can still be used in the long run as your company grows in staff size and consumer volume to keep you top of mind for the consumer and ahead of local competitors.