Download 43 free review response templates for negative and positive reviews
Get the templates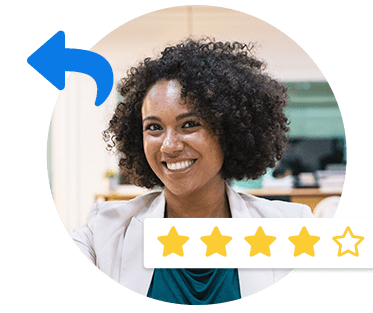 There is no denial that the most frustrating reviews for restaurateurs and all types of small business owners are those where the reviewer evaluates the venue for circumstances that are completely out of their control. It happens to the best, and it happens with more frequency than one would suspect.
The reviews are often on the negative side of the scale, and seem to address the most ludicrous and irrelevant aspects of business. It is reviews of this nature that have the power of pushing business owners to their wit's end. The complaints, and on occasion the compliments, add no value to the business and most certainly fail to add valuable and useful information for potential customers that are using restaurant review sites to help them find great businesses that match their needs and wants.
Hello Irrelevant: Where Do We Go From Here?
It is not infrequent to find numerous questions from business owners on multiple forums seeking an avenue for removal of reviews that go off on a tangent so badly that they fail to provide a fair and healthy evaluation of the venue. The range of potential subject matter is wide, and in tandem with first amendment protection it makes for comical but damaging reviews that leave businesses feeling powerless and with their hands tied behind their back.
For example, a restaurant received a one-star review from a customer who felt the sound of construction workers making repairs to the road right across from the venue in question diminished their experience. When it comes to irrelevant and sometimes poorly based reviews the sky is the limit.
In fact, many food industry celebrities and leaders have criticized review websites specifically as it relates to the unfairness of these types of reviews. If you have the unfortunate occasion of receiving a review of this nature do not be discouraged. You have tools within your reach to make it better.
Respond:  Your first line of defense is a well-drafted, customer-centric review response that sheds light onto the issue in a compassionate way, recognizing the sentiment of the customer but pointing the reader toward the truth of the matter. The response should also reiterate any positive remarks made by the customer and direct the reader toward the things that make your venue worthy of their consideration.
Consider the Possibility of User Error: If the review is otherwise positive but conveys one aspect out of many that made the experience less than perfect and you have received a one-star score, consider the possibility of error. The best way to handle these situations is to reach out to the customer privately in a cordial tone and request a possible edit of the star rating, making your case based on the positive remarks include within their review.
Irreverent Happens
Whether out of malice, poor manners, or drunkenness, disrespectful reviews do happen. If some come your way handle them promptly, kindly, and respectfully. Give a response that redirects the readers back to what really matters. While the star rating might impact your overall average, rest assured your business reputation is unlikely to be blemished. Sensible readers will dismiss irreverent reviews. On occasion, if handled correctly and creatively, you can segue from an irreverent review into a radically creative and profitable review-inspired campaign.
Dealing with Plain Old Irrational
From the Yelp diva attempting to score their next freebie by grey-mailing you, to the diner communicating their discontent with having a crying baby in the next booth, irrational feedback is bound to happen in a democratized crowd-source based environment. If you are the unlucky recipient of the one-star review bashing your diner for not using locally sourced organic produce, do not despair. By implementing a review management and monitoring strategy aimed at increasing review volume, your good reviews will quickly drown the one-off cases of irrationality.
Regardless of how irrational a review might be, you should always make it a point to provide a sensible response. Even if at the moment you find the review upsetting, it is essential to keep your cool. Your response should be respectful, devoid of cynicism and condescension, and given in the voice of your brand.
No venue is immune to these types of reviews. It is not a matter of if but when, and when it does it is imperative you quickly move into recovery mode. Having a review management program in place is the key to agile progression when it comes to dealing with reviews of this nature.