Online reviews and customer feedback posted on business review sites like Google, Yelp, Facebook, and TripAdvisor play a significant role not only in shaping business reputation but also in influencing the success of a customer retention program.
To help you understand the relationship between reviews and a company's ability to keep or retain customers, consider the following stats:
Successful brands and marketers have learned to use online reviews and unsolicited feedback in ways that power their customer retention programs and strategies. 
Working alongside ReviewTrackers, fast-growing companies like dental alliance DecisionOne Dental Partners; real estate developer Wood Partners; hospitality management company HGEM; and ear, nose, throat and allergy practice ENT and Allergy Associates are harnessing reviews to:
Listen to the

voice of the customer

and strengthen customer relationships

Respond to customers, mitigate risk, and resolve high-impact issues 

Analyze reputational data and benchmark performance against a range of customer experience measures

Streamline review requests, expand their digital footprint, and build brand loyalty
(By the way, did you know that retaining customers can literally impact your bottom line? Use our revenue retention calculator to find out how much potential money your brand might be leaving on the table.)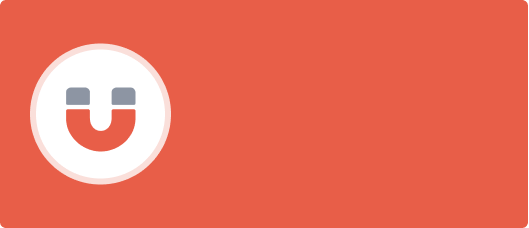 Customer Retention Revenue Calculator
Calculate your potential increase in revenue when you implement an effective online review management strategy.

Your results
in new revenue you can potentially bring in from retained customers. Share a little more info so we can send you tips to strengthen your customer retention strategy.
How DecisionOne Dental Builds Lasting Relationships
DecisionOne Dental Partners, one of the fastest-growing dental alliances in the U.S., understands and regularly communicates to its providers the importance of online reviews in retaining existing patients.
"Reviews are a recommendation from a friend you haven't met yet," says Stacy Medema, marketing and creative manager for DecisionOne Dental. "No matter how much we spend on marketing — if potential patients go online and find no reviews or worse, negative reviews without an acknowledgment from the business — they are going to go elsewhere and our marketing dollars will be wasted."
As part of its customer retention program, the company uses ReviewTrackers to actively listen to patient feedback across 34 dental offices and providers. So far, the company has been able to:
Aggregate

8.3+K reviews

— of which

92%

have 5-star ratings — across all relevant industry review websites;

Create

96 alerts

that deliver custom notifications to 34 users across all DecisionOne Dental offices;

Set up

10 brand-approved Smart Response

templates to respond to patient feedback, while ensuring compliance with HIPAA regulations and patient privacy policies.
While most healthcare groups typically struggle to adopt digital transformation technology, the leadership team at DecisionOne Dental champions it.
"With over 30 unique brands being reviewed on numerous sites, monitoring and responding to reviews would be impossible without a partner like ReviewTrackers," says Medema. "Our locations are spread out, but it's special to see everybody bought in and become so motivated and excited about reviews. We make sure we're building a relationship with our patients."
Takeaway:
To strengthen customer relationships, make reviews part of your engagement strategy. Monitor valuable feedback, resolve complaints, win back trust, and empower your team to listen to the voices that matter most to your business: your customers. 

Wood Partners: Respond and Resolve to Win Over Customers
Wood Partners, one of the nation's largest multifamily real estate developers, relies on ReviewTrackers to monitor its brand reputation as well as the performance of each of its 54 properties.
In less than 3 years since using ReviewTrackers, the company has:
Collected more than

4,800 reviews

: a

626% growth

;

Set up

883 types of alerts

to provide review notifications and summaries to

190+ users

across the entire organization;

Achieved a

70% response rate

, helping the company improve its overall rating to

4.21 stars out of 5

.
Empowered by ReviewTrackers technology, Wood Partners has developed a cohesive organization-wide strategy to efficiently track customer feedback, strengthen brand reputation, and deliver experiences that delight customers. 
"The multiple types of review alerts help us understand quickly if we've hit the benchmarks outlined in our policies and procedures," says Brett Murphy, regional operations educator for Wood Partners. "Our policy is to respond to reviews within 72 hours, and the alerts have been helpful in ensuring our responsiveness to customers."
Takeaway:
Make online reviews a priority and a part of your customer experience culture. Extend the scope of your listening efforts beyond traditional service and support channels. When the voice of the customer speaks on third-party review and feedback channels, it's imperative to listen and respond.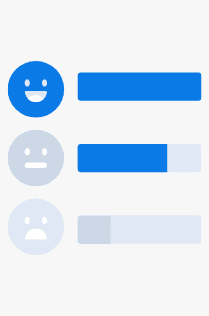 HGEM Harnesses Reviews for More Rounded Insights and Decision-Making
HGEM, a market leader for guest experience management in the UK's hospitality sector, is using reviews to capture valuable reputational data across multiple channels. 
"The three main sources of data we manage are reviews, surveys, and mystery guest assessments," explains HGEM managing director Steven Pike. "Reviews are the ultimate public measure of word of mouth: what people are saying about your business."
HGEM accesses the ReviewTrackers API to download review data and sync it with its own platform, called the Hub. By doing so, the company enabled client operators to benchmark their performance against a range of customer experience measures — including online reviews — and identify actions for team development, customer retention, and business improvement.
Since partnering with ReviewTrackers, HGEM has:
Collected and analyzed more than

492,500 reviews

across its client base;

Boosted the overall rating of operators, with

84% having 4- or 5-star rating average

;

Improved clients' review response time by

11.36%

.
Integrating with ReviewTrackers has also allowed HGEM to strengthen its own guest experience management offering — resulting in stronger relationships with clients, improved customer retention, and significant growth for the company.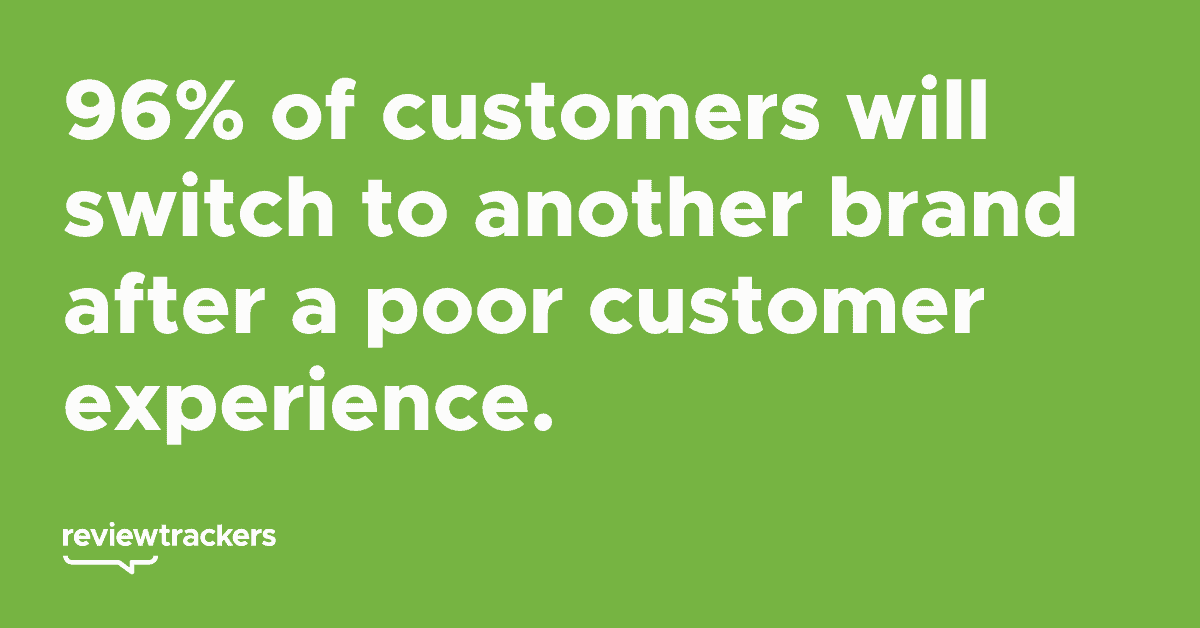 For more information on how to extract customer insights from online reviews, read the report on Natural Language Processing.
Takeaway:
Similar to how companies extract insights from social media, you can harness reviews to gain insights that allow you to better understand customers, make actionable changes, and deliver improved experiences. By tapping into precious review data, you can support the objectives of your customer retention program and make smart business decisions that will earn the trust of potential and existing customers.

Review Request Automation Expands ENT and Allergy's Footprint
To encourage preference and inspire loyalty, ENT and Allergy Associates has always stayed responsive to online feedback, helping foster trust-based relationships with patients. With the help of ReviewTrackers, the company has also taken a proactive approach to requesting reviews and feedback. 
Jason Campbell, director of business development and marketing, says, "Anything I could do to streamline the process makes it easier for our doctors to build their digital footprint."
ENT and Allergy has set up an API interface with ReviewTrackers in the company's electronic medical record (EMR) and electronic health record (EHR) systems. "We're now sending out review requests within one hour after the patient encounter," Campbell explains. After a patient leaves, a doctor can "click a checkbox in our system, which then automatically sends that patient a review request."
With the new approach, along with the ease of automation, ENT and Allergy has:
Generated over

10 times more Google reviews

than it started with, a

1,115% increase

;

Achieved a

27K increase

in Google My Business search impressions;
Improved the overall rating of over 200 physicians practicing in 40+ locations by 7.94% (4.28 stars out of 5)
Takeaway:
Proactively reaching out to customers for their feedback shows them that your brand cares. Not only does this help boost your search performance and influence prospective buyers; by streamlining the review and feedback collection process, you can more effectively engage with existing customers before their issues and complaints become public.

Learn More About ReviewTrackers' Customer Retention Tools
To learn more about how ReviewTrackers can build a customer-obsessed organization and power your customer retention program, visit this page. 
You can also use the free Retention Calculator to calculate the potential new revenue for your brand when you implement ReviewTrackers to respond to reviews and resolve customer issues.