At its core, the definition of omnichannel marketing is:
A strategy that provides a seamless customer experience across multiple channels.
It sounds simple enough, but maintaining a high-quality experience across all consumers touchpoints can be quite the Herculean task, but it comes with great benefits. When done right, an omnichannel marketing experience helps with customer acquisition and retention because a seamless customer experience across channels can bring consumers further down the funnel faster, which makes them more likely to purchase and stay loyal to your brand.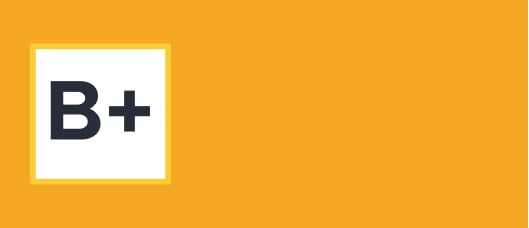 Find out your brand's online reputation score
Take the guesswork out of your strategy. Instantly generate your brand's online Reputation Scorecard, complete with review highlights, ratings, keyword trends and more.
Based on recent findings, this omnichannel marketing approach works. Google data shows omnichannel strategies drive an 80% higher rate of incremental store visits, and Omnisend found that marketers using three or more channels in a single campaign earned a 287% higher purchase rate than those who used a single-channel campaign. Another Omnisend study found that marketers who used three or more channels in their campaigns also had a 90% higher customer retention rate than those who only used one channel.
To ensure that brands are getting the most out of their omnichannel marketing strategy, we'll focus on three areas of the customer experience that can bring about major benefits to customer acquisition and retention if managed properly.
Monitor Listings
Engage on Social Media
Listen via Reviews
Omnichannel Marketing Tip 1: Monitor Listings
Consider this customer review stat: 63% of consumers check Google reviews before visiting a business. Those reviews can only exist on Google if your brand has a listing available. Creating and actively maintaining a Google My Business listing can pay dividends from a customer acquisition standpoint. Staying vigilant when it comes to monitoring your listing is important because the information listed can help fuel a purchase decision. Providing correct links to your website, having accurate operating hours, and even providing a working phone number all establish trust and authority. You don't want people to go to your competitor simply because your brand listing didn't have the right information available.
In short, a strong local listing management strategy not only helps you get noticed online; it can also easily drive digital and in-person traffic through your doors. To further enhance your listing management plan, make sure to have a local search rank checker in place that accurately monitors your competitors' rank in search results and provides insights on how to better improve the customer experience for your brand.
Omnichannel Marketing Tip 2: Engage on Social Media
Social media continues to be a powerful tool for consumers, but brands can also use it to further entice people to purchase. Providing engaging content that also ties in with your product can be a great way to bring out interest that eventually leads to a conversion.
Because omnichannel marketing is all about consistency across multiple channels, you'll need to provide the same quality of customer experience on your social media channels  as you did on the brand's Google listing. This means providing valuable information where appropriate. Put the website link in the account biography or add a location if the option is available. Have a pinned post showing current or updated hours or even a more social-friendly post that allows for engagement and easy viewing of the products and services offered.
Your social media team also needs to have top-notch community management skills to handle questions, comments, even negative criticism on feeds. Maintaining this high-quality level of support and management reduces consumer friction as they continue their research across multiple platforms. An enjoyable experience with your social media channel helps keep your brand in the running when the time comes to make a purchase decision.
Omnichannel Marketing Tip 3: Listen to Customers via Online Reviews
A brand's online reviews benefit omnichannel marketing in two ways. For brands with high star ratings and positive reviews, recent customer feedback can be the definitive social proof needed for people to convert. Customer review data shows 77% of consumers need to see seven comments that say the same thing to believe a trend. In the case of reviews, a small number of positive feedback can help win people over. To ensure the steady stream of feedback continues, have a plan in place when it comes to asking for reviews.
Another way that reviews help omnichannel marketing efforts is through insights. Whether the feedback is positive or negative, the specific terms used by reviewers can point to successful endeavors or pain points in the customer experience. These can include terms like "wait times," "accessible app," "helpful customer service," or "knowledgeable staff." Picking up on these terms across hundreds or even thousands of reviews can help brands create insight-based decisions that better attract and retain customers. Manually, this task could take countless hours, but natural language processing via customer experience analytics software can show these insights with just a few clicks.
Omnichannel Marketing for You
The tips above are a great place to start for any brand looking into omnichannel marketing. However, it's best to create a strategy that best resonates with your audiences. Finding out how they interact with the brand on specific platforms can be a valuable north star when it comes to investing time and money into new ways of attracting and retaining consumers.
Regardless, it's obvious that there are many avenues that a consumer can take between the initial discovery and purchase. Brands need to know how their customers move down the funnel to make the necessary and effective choices that lead to a great omnichannel marketing strategy.