Knowing some useful tips for local listing management is crucial to brand success online, especially when it comes to your Google My Business (GMB) listing. Google's popularity for searches means that a well-managed listing on the site can provide benefits in the form of better customer acquisition and retention.
To make the process easier for any brand, whether you have one or multiple locations, we provided the following tips for local listing management:
Update and maintain brand information
Monitor and respond to reviews
Reinforce brand SEO strategy where possible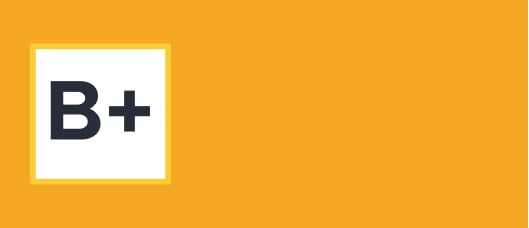 Find out your brand's online reputation score
Take the guesswork out of your strategy. Instantly generate your brand's online Reputation Scorecard, complete with review highlights, ratings, keyword trends and more.
Tips for Local Listing Management #1: Update and Maintain Brand Information
Consumers are using Google and local listings to conduct research before deciding on a purchase decision, which makes it crucial for brands to keep the information on their listings as updated as possible.
At the top of the list of updated items should be address, operating hours, and a phone number. Missing out on updating these items can mean a lost customer before they even walk in the door. Furthermore, incorrect information can further reduce brand trust. If people already know that your listed hours are wrong or if the phone number is incorrect then they won't consider you in subsequent searches.
Taking the time to not just update the vital pieces of your listing, in addition to monitoring the listing for any major changes, puts any team in a prime position to make a great first impression in the customer experience journey.
Tips for Local Listing Management #2: Monitor and Respond to Reviews
Online reviews are a crucial part of any local listing. They're the pieces of social proof consumers need to have when making a purchase decision. Reviews are also where a brand can shine and show others that the company is willing to engage in both positive and negative feedback.
While a simple "thank you" will suffice for a high rating or positive review, the art of knowing how to respond to negative reviews is what can differentiate a company. Consumer want to know that someone from the brand will listen if they have a complaint about their experience. Responding in a professional manner and taking the conversation offline if needed is a great place to start when responding to negative feedback.
Regardless of the sentiment it's also important to keep an eye on when a review comes in and respond in a timely manner. Doing so shows consumers that their feedback is being heard, which can help with your customer retention strategies. Depending on your industry, response times can be a matter of days or weeks so check our online reputation analysis report to see how your brand stacks against competitors in your industry.
Tips for Local Listing Management #3: Reinforce Brand SEO Strategy Where Possible
Part of a company's local success is due to its local SEO (search engine optimization) efforts, and listing managers can easily contribute to the strategy. For instance, if the company specializes in selling computer parts, the description on the GMB listing can include the keywords "computer parts," which can help it show up higher on search engine results pages when someone is using that term.
You can also use this tactic when responding to reviews, but do so in an organic way. If the reviewer enjoyed their experience with you can you respond with something like, "Thank you for trusting us with your computer part needs!" This both tells the reviewer that you read their feedback and took time to respond. From an SEO standpoint the response further strengthens the link between your brand and the keyword that you want consumers to associate with you.
Overtime, you can also use other local listing management tools such as a local search rank checker to see how your SEO strategy and customer feedback rank against nearby competitors.
Conclusion
Taking these tips for local listing management to heart can pave the way for a better online reputation and, in time, a listing that is at the top of your local audience. Having a dedicated team to manage listings for multiple locations can be worth the investment, especially if it leads to a smoother and happier customer experience for consumers.