Review monitoring is an essential step in managing your brand's online presence and reputation. That's because online reviews play a significant role in how today's consumers find, discover, and judge brands and businesses.
Before your potential customers even go to a physical store location, they read online reviews on websites like Google, Yelp, Facebook, Apple Maps, and Tripadvisor. According to customer reviews research, 94% of consumers say they have avoided a business after reading a negative review.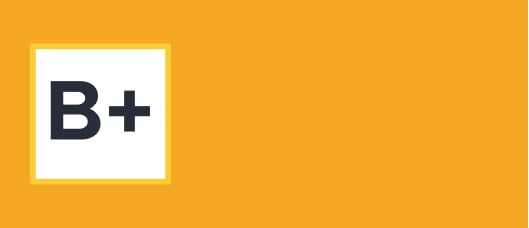 Find out your brand's online reputation score
Take the guesswork out of your strategy. Instantly generate your brand's online Reputation Scorecard, complete with review highlights, ratings, keyword trends and more.
Why Invest in Review Monitoring?
Companies — particularly bigger brands and enterprise-level organizations with multiple business locations — should invest in review monitoring.
Monitoring Reviews Means Managing Your Reputation
Reviews significantly impact your brand reputation. Negative reviews drive customers away and tarnish your brand image, while positive reviews help you acquire customers and provide essential social proof. By having a review monitoring program in place, your company can quickly and efficiently address negative feedback, potentially turning an unpleasant customer experience into a positive one.  
You Don't Miss Valuable Feedback
Review monitoring alerts you to reviews and unsolicited feedback about your company or business locations on any of the multiple business review sites and social platforms across the Web. By monitoring reviews, you don't miss out on this valuable information, which should contain insights into what customers like and dislike about your products and services. Your company can then use this information to make improvements, refine your offerings, and enhance customer satisfaction.
Identify Customer Experience Trends and Patterns
By monitoring and analyzing reviews, you can identify high-impact trends and patterns in the customer experience and see — more clearly than ever — what customers like and dislike about your brand. For example, you may notice recurring complaints about a specific service aspect or product feature. This should then empower your organization to accelerate improvements and breakthroughs and make better business decisions backed by data.
Reviews Help Improve SEO Performance
Evidence of the growing importance of reviews on sites like Yelp, Google, Apple Maps, and Tripadvisor is hard to ignore. Reviews shape local search algorithms, too. According to local SEO research:
Reviews are the number 3 ranking factor for the local pack results, and they also are a top 7 ranking factor in local organic search. 
By investing in review monitoring, you can learn to harness reviews in ways that enhance the visibility of your brand in search engine results pages, driving more organic traffic. 
Marketers who actively manage their brand's reviews and reputation and stay highly engaged with customers can therefore position themselves better in search. Even if a business hasn't yet gotten into the local pack, high ratings and consistent positive feedback can still sway users to click and convert. Reviews also encourage user interaction and boost shopper confidence: important components of any successful SEO strategy.
Strengthen Customer Relationships
Investing in review monitoring and learning how to respond to negative reviews and address concerns can help grow your relationships with your customers. 
Engaging with your customers through online reviews also shows that you value customers' opinions. This, in turn, can help you build trust and loyalty among customers and demonstrate a commitment to excellent customer service.
Review Monitoring: Key Aspects
Review monitoring is a process or tool that allows companies to actively track and analyze reviews and feedback about a brand, product, or service across various review and social platforms. While the basic idea of review monitoring is to gather and consolidate reviews in one place and gain insights into what customers are saying, companies should also take into consideration other important aspects of review monitoring:
Review Consolidation
Given the number of business review sites and platforms where consumers can leave feedback, brands should have an efficient way of monitoring reviews and consolidating the information in one place. A comprehensive online reputation management software solution can feature the use of automated tools and software to streamline this whole process, aggregating reviews from multiple platforms into a single dashboard and making it easier for your team to track and respond to feedback efficiently.
Review Response
Brands often respond to reviews, both positive and negative, as part of their review monitoring strategy. Learning how to respond to negative reviews as well as positive feedback allows brands to engage with customers, address concerns, and demonstrate a commitment to delivering stellar customer experiences. 
Reputation Management
By investing in review monitoring tools, can actively manage their online brand reputation. They can take steps to mitigate the impact of negative reviews, encourage positive reviews, and build trust with their audience.
Sentiment Analysis
Whenever customers review your business, they're also sharing information more useful than what you'll ever get from star ratings or satisfaction scores. Analytical technicques like sentiment analysis and natural language processing can help crystallize this information into insights — helping you achieve a more accurate, complete, and unified view of the customer.
Beyond simply monitoring reviews, it's useful for companies to harness review data in order to pin down customer sentiment data, emotion, and feelings. This should equip teams with the intelligence and foresight essential to delivering 5-star customer experiences — today and in the future. 
Competitor Analysis
Online review monitoring may also involve tracking and analyzing reviews of your closest competitors. By adding the component of competitor analysis to your review monitoring efforts, you gain access to insights into competitors' strengths and weaknesses and capitalize on opportunities to set your brand apart.  
Final Thoughts
Review monitoring is a strategy that will in the long run benefit your brand's online presence and reputation. It represents a proactive approach for companies looking to leverage the power of customer feedback to build a rock-solid reputation, make data-driven decisions, foster operational improvements, and deliver improved customer experiences.