Having an effective restaurant review monitoring strategy in place is a must for any restaurant brand, particularly in today's digital age where diners can quickly become online critics on popular business review sites.
With the ability to share online reviews on platforms like Google, Yelp, and Tripadvisor, today's diners are making personal recommendations not only to their friends and family but also to the whole world. To stay competitive, restaurant marketers must be able to protect their brand reputation and implement effective restaurant review monitoring measures in order to keep up with what diners are saying about their restaurant locations.
According to statistics and research on customer reviews:
33% of diners won't eat at a restaurant with less than a 4-star rating. The most common filter applied is to see only establishments with 4-star ratings and higher.

77% of diners rely on peer reviews over critic reviews.

94% of consumers said a negative review convinced them to avoid a business.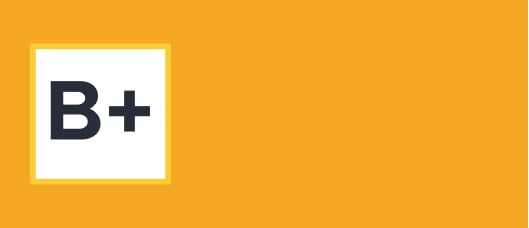 Find out your brand's online reputation score
Take the guesswork out of your strategy. Instantly generate your brand's online Reputation Scorecard, complete with review highlights, ratings, keyword trends and more.
4 Tips for Effective Restaurant Review Monitoring
Whether you're managing a national franchise or a few restaurant locations, it's clear that reviews have a direct impact on your brand reputation and revenue. As diners share their experiences online, how do you join and positively shape the conversation?
To help you get started, check out this list of tips for effective restaurant review monitoring:
Claim Your Local Listings
Claiming your restaurant's local listings goes hand in hand with successful restaurant review management.
Local listings appear in search results when people search for your restaurant online. Not only do they display your business information; but they also play a significant role in determining your reputation, search engine rankings, and revenue. 
Implementing a local listing management solution is a great way of planting your restaurant's flag across multiple restaurant review sites and business directories. It's also a necessary part of restaurant review monitoring: after all, if you don't first claim your listings and review website profiles, you won't be able to respond publicly to your customers' reviews.
Centralize Review Monitoring Activities
If you're managing dozens or even hundreds of restaurant locations, you must be able to monitor restaurant reviews across multiple sites and platforms. 
Google, Facebook, Yelp, and Tripadvisor are some popular sites where diners share their reviews and experiences. But it's important to regularly monitor other restaurant-specific sites as well, including OpenTable, Grubhub, AllergyEats, and Zomato.
To drive efficiency, your organization may consider investing in an online reputation management software solution — one that consolidates and centralizes reviews from all the sites that matter to your business. This will save your team time and money, since you don't want to be logging in and out of every review site manually. 
Respond to Reviews
Restaurateurs who keep their fingers on the pulse of evolving diner demands and expectations are the ones most likely to succeed. 
By learning how to respond to negative reviews and positive feedback, you can protect your brand reputation and achieve a better, more accurate understanding of what customers want and expect. Don't monitor reviews for monitoring's sake: stay responsive and make adjustments based on what you learn. This can spell the difference between dining experiences that delight and experiences that don't.
When you reply to reviews, always remember to stay professional and courteous at all times. How you respond to reviews can have just as much impact, if not more than, what was being said in the first place.
Resolve Diners' Issues
One of the most important reasons why you should regularly conduct restaurant review monitoring is so that your team can identify and resolve specific issues that are impacting the customer experience.
When monitoring and reading reviews, it's important to look beyond star ratings and pay close attention to the text content and unstructured data found in reviews. 
Today's smartest restaurant groups are investing in tools like customer experience analytics, natural language processing, and sentiment analysis in order to gain insights into the restaurant guest experience, as well as leverage reviews in ways that drive operational improvement and business performance. 
By analyzing guest feedback and resolving issues raised in reviews, your restaurant can more easily recover detractors, make smarter business decisions, and deliver improved guest experiences.  
Final Thoughts
The above tips for effective restaurant review monitoring provide a solid foundation for capturing unsolicited feedback, truly understanding customers, and inspiring loyalty.
Remember: the guest experience no longer begins when the diner arrives at the restaurant. In an on-demand economy where digital platforms have expanded the range of crucial touchpoints, winners and losers will be determined by their ability to monitor and manage online reviews and feedback.