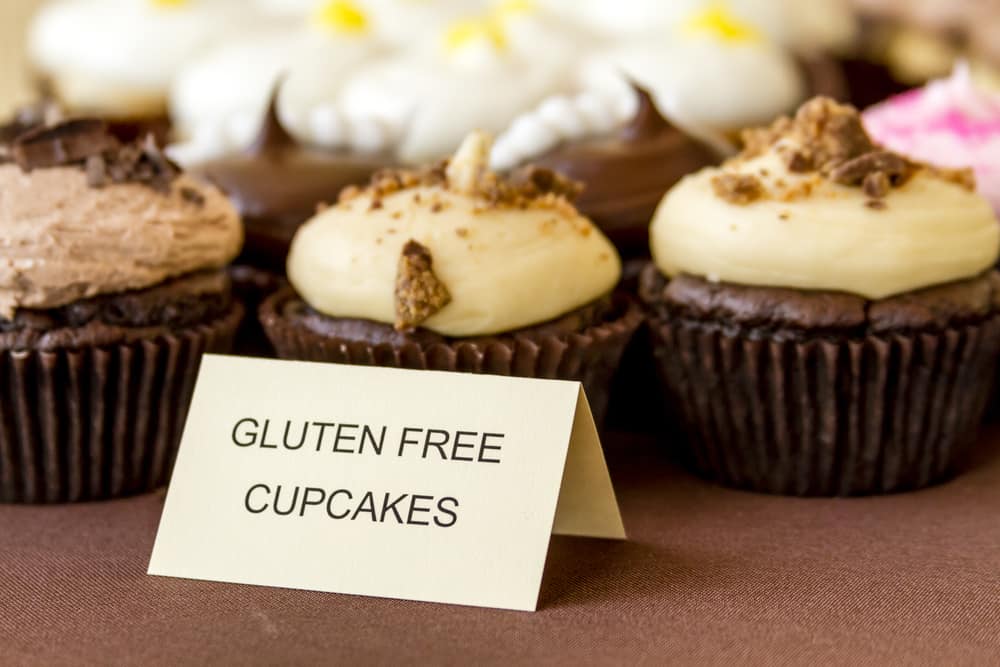 The gluten-free market is predicted to rise a whopping 48 percent by 2016, with sales estimated at about $15.6 billion.
If you are in the restaurant and foodservice segment, understanding and embracing this trend can significantly impact your profitability and give you a competitive edge by capturing a segment that could potentially include up to 30 percent of the U.S. population. (Check out FoodNavigator and learn more about the potential revenue associated to gluten-free marketing strategies.)
What Is Gluten?
According to the Celiac Disease Foundation, gluten "is a general name for the proteins found in wheat (durum, emmer, spelt, farina, farro, KAMUT® khorasan wheat and einkorn), rye, barley and triticale. Gluten helps foods maintain their shape, acting as a glue that holds food together." 
Celiac disease, or intolerance to gluten, is a very serious disease with devastating consequences. Fortunately, the majority of Americans observing a gluten-free or reduced-gluten diet are doing it as a way of holistically improving their health, and not in response to the severe symptoms associated with Celiac disease.
Catering to both the Celiac patient and those opting for a gluten-free diet can be a cost-effective way to attract new customers and amplify your marketing reach… if you do have (or plan to have) items in your menu that are gluten-free.
Crafting a Gluten-Free Menu That Makes Sense and Generates Profit
When it comes to menu planning, cost control plays a crucial role. Adding new menu items has a direct impact with the bottom line and increases the minimum pars needed in kitchen pantries, while simultaneously adding to the risks associated with the perishability of food items.
If you are starting to put together your plan to introduce a gluten-free menu, then it is essential that you focus on the versatility of the ingredients of choice, and try to minimize the purchase of specialized items that can't be incorporated to your core menu.
For example, corn tortillas are naturally gluten-free and can be part of your regular menu as well as your gluten-free offerings. Similarly, many baked goods prepared with corn starch in lieu of regular flour qualify as gluten free.
Another consideration relates to cost. When planning to include gluten-free options or a gluten-free menu, you might need to adjust the price of menu items to cover for additional expenses associated with specialty gluten-free ingredients. Many restaurants offer gluten-free bread options as a premium for regular menu items such as hamburgers.
Want to go beyond dietary preferences & restrictions on how you market your menus? Take a look at how seasonal menus can impact your overall profitability.
Taste-Test First When Introducing Specialty Products: Your Brand Depends on It
Because your reputation precedes you, it is very important that you maintain your quality standards and unique flavor profile as an intrinsic element of your gluten-free menu. On more than one occasion we have spotted a number of negative reviews of customers who feel gluten-free options offered at a variety of dining venues are not of equal quality or flavor to the main menu.
Spend time doing your homework until you are able to present gluten-free options you can be proud of. When buying specialty flours or ready-made ingredients, taste-test and tweak to ensure quality is preserved. Don't compromise your brand by serving dishes that may meet dietary needs but fail to meet experiential standards. Having said that, a well-executed gluten-free menu can significantly boost your online reputation and help you gain the loyalty of a segment that is willing to pay a premium for this type of cuisine.
No Time for a New Menu? Take a Look at What You Already Have
As an alternative to a full-blown gluten-free menu, you may want to invest time assessing your current menu offerings and identifying menu items that are naturally gluten-free. A move as simple as marking gluten-free menu items with an icon can improve your segment relevance, engagement level, and tone of nature of your reviews from individuals seeking this type of offering.
Salads, with the exception of the croutons, are a simple choice for gluten-free options, in the same fashion that tacos made with corn tortillas, as mentioned before, are naturally gluten-free and aligned with the signature flavors offered by your venue.
Want to Broaden Your Reach in the Gluten-Free Segment? Take a Look at OpenTable's Gluten-Friendly Search Feature
If you have all your ducks in a row and want to leverage your new menu addition by reaching out to a broader audience, then OpenTable may just be the right channel to help more gluten-free customers find you. When a shopper conducts an online search for restaurants that feature gluten-free menus, nine out of ten times their search results will lead to OpenTable's specially designed gluten-free landing page.
On this page, restaurants participating on OpenTable have the option to self-identify as having a gluten-free menu, making the shopping process for those opting for a gluten-free lifestyle far easier than ever. If you combine the reach power of this tool with a well-executed gluten-free menu, then you will not only increase your marketing reach but you also stand a good chance of securing superior online reviews from customers whose special nutritional preferences or needs have been met.
Gluten-free is just one of the many marketing options offered by OpenTable. As a restaurateur, you are probably already reaping the benefits of OpenTable's easy-to-use reservation system and outstanding validated reviews. Adding a gluten-free self-identification will simply be the cherry on top to your trend-based marketing strategy.  With good planning and careful execution, a gluten-free menu will not only increase your reach but it will also be a catalyst for superior customer reviews and outstanding segment loyalty.
5 Ways OpenTable Can Help Your Restaurant
Third-party review sites offer restaurants limitless marketing possibilities. If you are not yet taking a proactive approach towards managing and growing your online reputation, take a moment to check out ReviewTrackers and the ways it can help you take control of the flow of your customer feedback.