Download 43 free review response templates for negative and positive reviews
Get the templates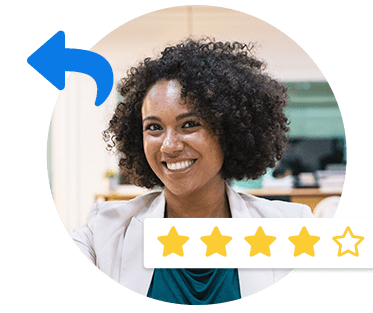 Social Media Week Chicago starts Monday, Nov. 14. You can follow along with the week-long event using the hashtag #SMWChicago.
The event will last five days and consist of community-sourced, city-wide experiences, engaging thousands of people with the brightest and most innovative social media perspectives.
This year, ReviewTrackers' VP of Marketing Emily Pamukov will be speaking with our friends from Sprout Social and PowerReviews.
The topic is: The Evolution Of User Generated Content: The Newest Driver Of Consumer Behavior And Decision-Making
You don't want to miss this inspiring panel. The event will be hosted by Fred Hoch, CEO of ITA, and take place at TechNexus.
Monday, Nov. 14, 2016
6:30 PM – 8:30 PM
A SMW Event Hosted by ReviewTrackers
TechNexus – 20 N Upper Wacker Dr #1200, Chicago, IL 60606
Share you thoughts! Join in the UGC conversation with the hashtag #UGCatSMW
The panel of experts will discuss the impact of the social media on marketing trends and the effect of user-generated content on the efficacy on the consumer journey.
The Social Impact of "User-generated"
According to Nielsen, 84 percent of consumers say they either completely or somewhat trust recommendations from family, colleagues, and friends about products and services – making these recommendations the highest ranked source for trustworthiness.
As social media marketers have worked to understand this cultural shift, the audience keeps producing valuable and convincing content.
The average prospect is no longer convinced through branded content alone to convert to a paying consumer.
90 percent of consumers read online reviews and 88 percent of them trust online reviews as much as a personal recommendation. There is a disconnect between the voice most brands are using, and the voice most customers are actually listening to.
The average consumer is more concerned with the voice of the customer and user-generated content is changing the way businesses are using social media.
We've reached a tipping point: transparent consumer opinions on business and brands have become the driving factor for consumer decisions. With this shift, core marketing strategies need to look outside of their own content plan and utilize customer feedback to help their brands succeed.
Social Media Week Chicago will also feature a great lineup of speakers from many industries, from companies like Linkedin, The Onion, BuzzFeed, Chicago Cubs, National Geographic and more.
ReviewTrackers is proud to be a part of #SMWChicago.