Download 43 free review response templates for negative and positive reviews
Get the templates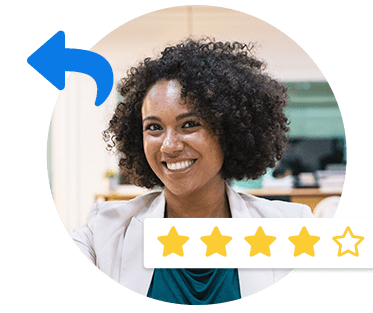 The fourth annual Street Fight Summit West is happening today, June 2, 2015, at the Terra Gallery in San Francisco, CA.
Organized by hyperlocal media company Street Fight sponsored by ReviewTrackers, Street Fight Summit West 2015 brings together the brightest minds in local marketing to discuss the latest trends, tools, and technologies that are poised to make a significant impact on the local marketing ecosystem.
You may register for the event here.
The "Connected Local Economy"
This year, Street Fight Summit West will take a deep dive into the "Connected Local Economy," leading a thoughtful discussion of the ways in which connectivity and the intelligence of the Web are changing marketing and other interactions between businesses and local consumers.
Badge-wearers will hear from leaders from companies like Yelp, Google, Grubhub, Twitter, Amazon, McDonald's, and Microsoft (among others). Topics included in the agenda include: the ways social media is influencing local communities and economies; the impact of online reviews; the land grab for local services and connecting consumers with contractors; the rise of delivery as a local game-changer; and how deep-linking technology is changing the dynamics of local and mobile search.
Street Fight hosts the 'Connected Local Economy' on Tues in SF at #SFSW15 w/ @google @twitter @Yelp @amazon & more! http://t.co/CXD5CAOlm9

— Street Fight (@streetfightmag) May 29, 2015
Amazing lineup of speakers for #SFSW15! @Yelp @Google @Intacart @Groupon @McDonalds & more: http://t.co/LlncNB4GvQ pic.twitter.com/qTjlKfFNxh — Laura Rich (@laurarich) May 14, 2015
Can't make @manishw2gi speaker panel at #SFSW15 ? Stream it live on #Periscope! #LocalSEO http://t.co/iZqpOMkyXj pic.twitter.com/fbcrzG4cTs

— Where2GetIt (@Where2GetIt) June 1, 2015
HOT content, hot networking, 6/2 conference in SF w/ @google @twitter @yelp @mcdonalds @amazon @microsoft #SFSW15: http://t.co/CXD5CAOlm9 — Street Fight (@streetfightmag) May 26, 2015
The evolution of local marketing
The event (which you can follow on Twitter with the hashtag #SFSW15) also offers a peek at ReviewTrackers' powerful, easy-to-use software platform, which helps businesses efficiently monitor online reviews, manage business reputation, and understand customers in ways that make a positive impact on their bottom line.
"We're excited to once again be a partner for Street Fight Summit West and showcase the capabilities of the ReviewTrackers platform," said Chris Campbell, ReviewTrackers CEO. "It's also going to be interesting to explore how local marketing is evolving. The Web is changing local economies and influencing the ways consumers interact with local businesses, and we're excited to be part of a thoughtful discussion on how business organizations can respond to that."
Founded in 2012, ReviewTrackers is the award-winning review monitoring and reputation management software platform trusted by tens of thousands of business locations across North America. Currently, over 50,000 businesses in the U.S. are building their reputation and improving their performance by using data and technology provided by ReviewTrackers.
Attending Street Fight Summit West in SF? Read the latest updates or join the conversation by using the event hashtag #SFSW15 and following @ReviewTrackers on Twitter.