See customer feedback from over 100 review sites in one place
Request a demo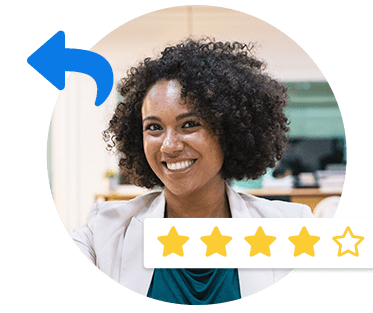 It's no secret that Chicago's West Loop area is a place where startups are moving to in Chicago. The neighborhood is where Google Inc. opened their new Chicago headquarters in December. It's also the place where Dan Wagner, founder of Civis Analytics Inc., decided to move his company in 2014.
"Some people think it's cooler than River North, a little grittier. Some people are averse to going into the Loop and River North and the congestion—people who bike and drive," Wagner said in an interview with Crain's Chicago Business.
ReviewTrackers just moved to River North from Fulton Market this month. The big move inspired us to look further into startup trends in Chicago. What neighborhoods are startups moving to and why? Why is Chicago a great place for startups?
The amount of web, mobile and e-commerce technology companies have increased by 3,402 from 2006 to 2015, according to a report by World Business Chicago. "The Chicago region is globally competitive in the web and mobile technology sector with many of the nation's largest technology firms choosing to locate here," according to the report.
Transportation 
Startups still desire River North as the location of choice when choosing an office space, said Bradley A. Serot, executive vice president for commercial real estate company CBRE. Key factors startups consider when looking for a location are easy access to transportation, food options, parking availability and various amenities like gyms.
"Fulton Market's challenges are transportation – they put in the green line (and pink), but that doesn't solve really the problem," Serot said. "It's still challenging to transfer, and if you drive you park possibly in Fulton Market, parking is really challenging."
Startups in Chicago received almost $1.6 billion of total funding in 2014 compared to about $1 billion in 2013, according to a report by Chicago real estate company Jones Lang LaSalle.
Challenges
Serot said while he sees startups leaning toward River North when choosing a location, the Loop is becoming more desirable because of large spaces and flexible lease terms.
"Typically the reason startups have trended toward River North and look at the timber loft (space) because it's usually been the low-cost alternative but also had some character and some soul and some grit in the space," he said.
"There are several startups right now that I'm working with that just got funded, that want their space to be nicer than just the timber loft, someone's leftovers that maybe looks a little dated," Serot said. "So, they're going into the loop, and we're looking at some spec suites that landlords went ahead and built and furnished in the hopes to attract an up and coming startup – a tech firm that will eventually continue to grow within the building."
Serot said a lot of the options in River North are occupied, and the spaces that are vacant — they really aren't "that great," and landlords would rather have the company, that's going to move in, spend money in the space.
"Flexibility is still king," Serot said. And flexibility is the biggest challenge startups have always faced and will continue to face.
"You want to find a space and landlord willing to sign a short-term lease and a decent rental rate to give you that flexibility to grow your business because you have no visibility to how quickly you're going to scale," Serot said. "Startups want short term, cool space today. And landlords want long term, and they don't want to spend any money, so therein lies the rub."
Where else are startups going?
"Fulton Market is something everyone my clients asks about, there's just not a lot of product," Serot said. "It's the smallest sub-market that we have right now. There's just no buildings that are really built."
Google Inc. just recently moved its Chicago headquarters to Fulton Market. The trending neighborhood is also home to Soho House, a club for individuals in creative fields. Restaurants, corporations, and retailers are pouring into this area.
Another neighborhood Serot said startups are heading to is Ravenswood but not Goose Island – not "just yet."
The future and the past
"I don't see startups going to Goose Island just yet because there's just no inventory, everything is coming," Serot said.
The developer who owns lots of the space in Goose Island is betting on the neighborhood growing. In order for Goose Island to develop, "it's going it's going to take a big user, like Google was to Fulton Market," Serot said.
"I look at Goose Island and Goose Island is really what Fulton Market was five years ago," he said.
Why Chicago?
"We have all the fundamentals that require this sort of sector to be supportive and so fast growing," said Serot. "First and foremost we live in a world-class city."
Chicago also has education "feeding into the city," Serot said. There's schools like Northwestern and University of Chicago in addition to graduates from Big Ten schools who pour into the city.
The amount of jobs in the tech industry increased 25.8 percent between 2010 and 2013, according to a report by CBRE, as reported by Crain's.
"So you have lots education, lots of new hires coming into the city," he said. "You have plenty of very talented and extremely brilliant people with ideas"
What's more, there's also a tremendous amount of investors who support the Chicago community, Serot said.