Download 43 free review response templates for negative and positive reviews
Get the templates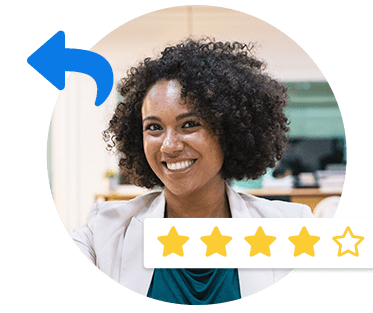 The Importance of TripAdvisor Alerts
Depending on what they say, TripAdvisor reviews can bring customers in or drive them away.
According to research:
TripAdvisor ranks ahead of personal recommendations, tourist board websites, and guidebooks as the most trusted source for travel planning.

83 percent of consumers say TripAdvisor reviews make them feel more confident in their travel decisions.

Meanwhile, 96 percent of hotel and hospitality brands worldwide say that TripAdvisor reviews are influential in generating bookings.
These stats suggest that potential customers are likely to make a decision about whether or not to book or spend money with you based on reviews they see on TripAdvisor. Reviews are, arguably, the most important section of your business' TripAdvisor listing.
You can manage these reviews with TripAdvisor alerts. These alerts notify you every time there are new reviews of your business on TripAdvisor.
When you track TripAdvisor reviews of your hotel, accommodation, or attraction, you'll be in a better position to protect your business' online reputation. You can also gain valuable insights on how to deliver even better guest experiences. TripAdvisor alerts can also provide ideas on how you can increase engagement with consumers and improve your TripAdvisor business performance.
Set Up TripAdvisor Alerts for Reviews
It may seem simple enough to track TripAdvisor reviews. But not if you're managing a global hotel chain or a property development brand with hundreds or even thousands of locations.
Beyond manually visiting each of your TripAdvisor listings and reading the reviews one by one, the task of keeping track of reviews on TripAdvisor can be tough. It can be extremely time-consuming.
Use TripAdvisor Management Center
The TripAdvisor Management Center serves as your hub for managing every aspect of your listing (or listings) on TripAdvisor. It also provides you with the ability to:
Monitor reviews of your business locations

Respond to reviews

Implement a booking button for reservations

Access free marketing tools to improve your TripAdvisor performance

Receive support through the TripAdvisor Help Center and Owners' forum

Set up ads on TripAdvisor
You can read this guide for instructions on how to register your business on TripAdvisor.
Once you have registered and verified your business, you'll be able to log into the Management Center by visiting: https://www.tripadvisor.com/Owners.
To see your TripAdvisor reviews using the Management Center, click the Reviews tab from the top menu and select "Respond to Reviews." From there, you'll be able to track all your TripAdvisor reviews (arranged by date), as well as respond to each one.
Once you have registered and verified your business, TripAdvisor alerts for every new review will also be instantly set up. These come in the form of emails with the subject line, "Activity Alert for (Business Name)."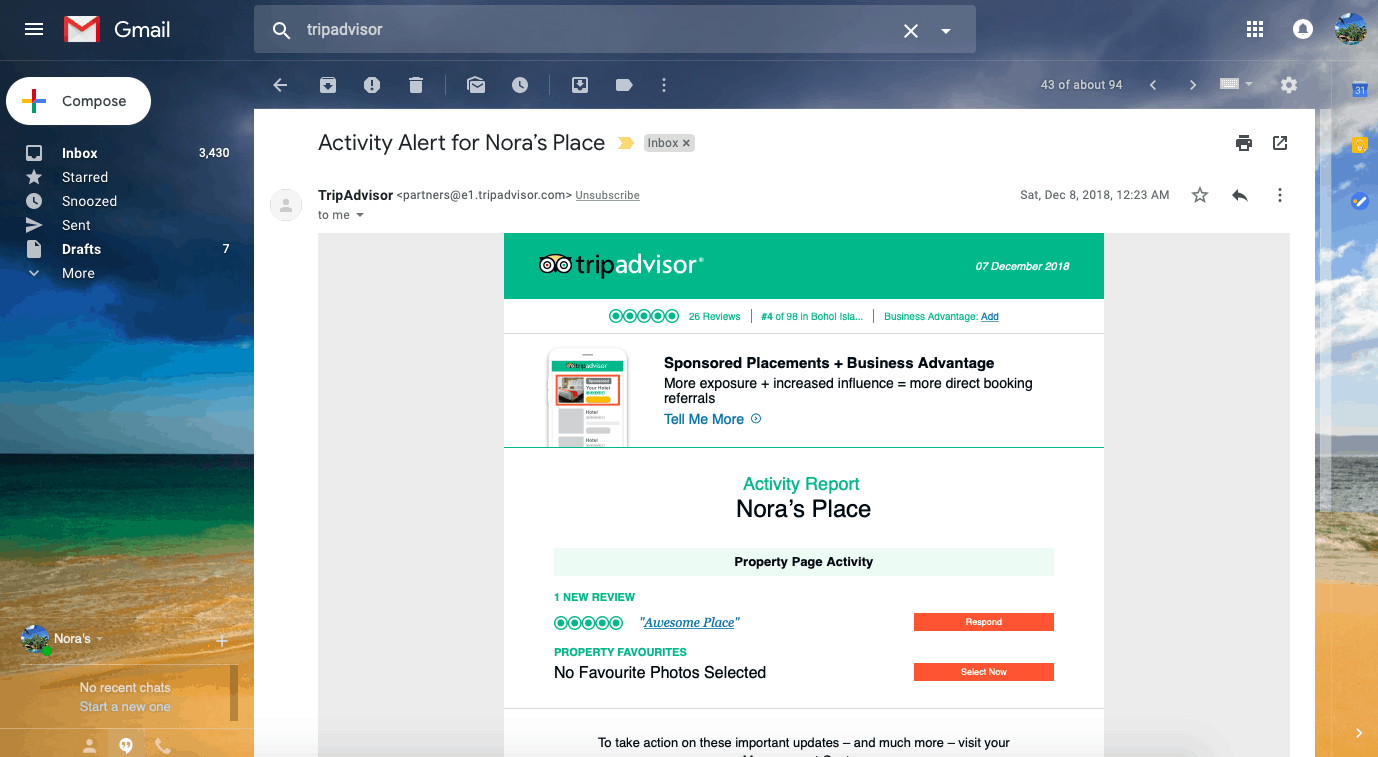 The email alerts from TripAdvisor also include links that lead directly to the source of the new reviews on TripAdvisor.
Partner with a Review Management Company
Working with a review management company like ReviewTrackers can be a great way for multi-location businesses to save time and gain actionable insights from their TripAdvisor reviews.
ReviewTrackers is a review management and customer experience platform that helps brands like Legoland, Hwy 55, Midas, US Bank, and Giordano's leverage reviews to inform better business decisions.
Through a single dashboard, ReviewTrackers users can access features like TripAdvisor review tracking, smart review response, and review alerts and notifications across TripAdvisor and 100+ other sites. The software is designed to meet the needs of multi-location travel brands, hotels, accommodations, restaurants, and attractions.
TripAdvisor Alerts Protect Your Reputation
There's no doubt that TripAdvisor reviews influence the way travelers think about your business. By setting up TripAdvisor alerts and staying on top of what customers are saying on TripAdvisor, you can closely manage your online reputation, improve guest experiences, and minimize the impact of negative reviews and feedback.