Honoring Women's History Month and International Women's Day, we asked ReviewTrackers team members to share their experience and professional advice for those in or looking to break into the industry. Hover over a card to see the inspiring things they had to say!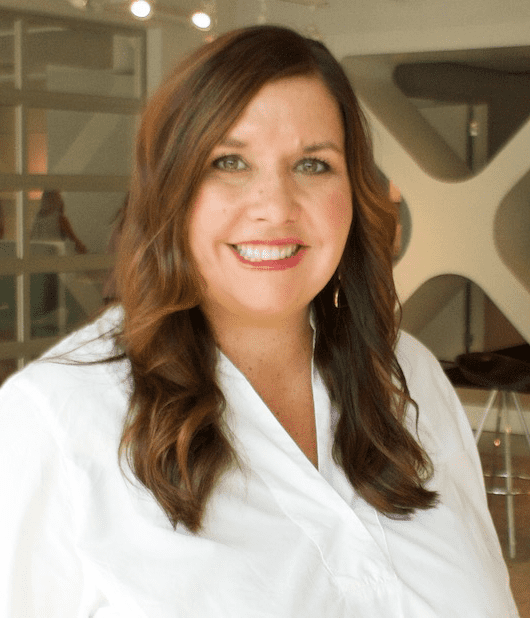 Heather Fox
VP of Sales
One of the things I've loved about being a woman in tech is the other women that have championed me and paved the way for my success. My best advice to women in this field is to find strong mentors who will push you to have confidence in yourself and to never stop learning and growing, and to then look for opportunities to lift up other women.
Jeanie Mui
Director of Operations
In my experience of being a Woman in Tech, it has been a journey of overcoming the fear of not knowing, and then believing that what I don't know today, I will learn tomorrow, and master in time. What I found to be helpful in the tech industry is to never stop asking questions and to find your allies to collaborate in change and progression. It's not always easy, but I'm always kept on my toes!
Alyssa Shaoul
Director of Product Marketing
Leverage your peers as much as possible and gain as many relevant skills as you can. Doing this will create an opportunity to contribute in the most productive and impactful way, but more importantly, you will identify what brings you joy and build a career you love.
Jessie Richardson
Senior Product Manager
When career seekers consider a job in tech, they think of engineering. If you want to be an engineer, great! If not, there are so many other roles in this industry that require different types of skill sets and interests. Whether your talents are technical, creative, interpersonal, or any combination of these, as long as you enjoy solving problems, there is a career for you.
Renee Patel
Associate Product Designer
I recently transitioned from healthcare into the tech space and I am so happy I did. From the day-to-day work to the inspiring and supportive people, I'd highly recommend tech to women considering a career transition.
Megan Zink
Director of Demand Generation Marketing
I've loved my experience as a woman in tech - everyone is SO supportive (especially my coworkers!). If I had one piece of advice for those looking to advance or break into the industry — or any industry for that matter, it would be 'just make the ask'. The worst anyone can say is no — and they usually don't!
Danielle Alper
ABM Analyst
As a woman in tech, I have learned that it's no longer a matter of "if I can" but rather "how I can." Women can be a powerful force and accomplish big things in any industry. The best piece of advice I can offer to other women in tech is to be your own advocate for success and voice your ideas.
Diversity, equity, and inclusion is ReviewTrackers' top priority. In order for the team to do its best work, we believe the workplace must be a welcoming, inclusive, and safe environment for all.

In the past 12 months, 54% of ReviewTrackers' new hires have been women or members of other minority groups.


Join our team
Jessica Montoya Cage
Social Media and Digital Community Strategy Manager
Being a woman in tech is being a part of a larger community of strong and empowered women. I encourage any woman interested in the tech industry to take the chance on yourself and growing career, while joining an amazing community of women.
Miriam Smith
Talent Manager
I am new to the Tech space, and I LOVE IT! Everyone is so encouraging and always willing to help out. Don't be afraid to ask "What if?" and run with it! Failure isn't failure if you learn and grow from it. It is just part of your journey!
May Parell
Senior Sales Manager
First of all, thank you to all the women leaders, creators, makers, mothers, health care workers, administrators, CEOs, executives, and professionals of all kinds!

I ended up as a woman in tech by accident, but it ended up being the best move I've ever made. I have never felt isolated, belittled, or less capable because of my gender at work. I've gotten to work with all types of talented leaders, mentors, and coaches and there are a few things I've learned along the way. A few things that I focus on to ensure respect and push past these biases are:
-Share your voice
-Don't take the backseat in your career, let passion override your fear
-Test your limits (Thanks, Todd Paul, for encouraging this)
Kammy Doncheva
Digital Channel Marketing Manager
What I love the most about being a woman working at a technology-based company is the talented people I get to meet and the impact we can make together as a diverse team of professionals.

As someone with a foreign background, who had to overcome a lot of obstacles and work hard in order to advance professionally, I understand how challenging it could be to stay motivated and not give up on your career dreams. Hearing and reading stories of women-leaders like Susan Wojcicki, Kimberly Bryant, and Kate Crawford have inspired me throughout the journey and helped me continue growing personally and professionally.

My piece of wisdom for others is: Stay curious and open minded. The only limits you'll find out there are those within you. You can do and be anything you want. Dream it! Believe it! Do it!
Steffeni Veren
Senior Backend Engineer
I love being part of the women in tech community as well as seeing the growth of women in all fields throughout the industry! I attribute much of my success to surrounding myself with people who believed in me and pushed me to go outside of my comfort zone to pursue this career. My best advice for other women looking to jump into software engineering is to never doubt yourself and don't be afraid to take risks to find a career that energizes you.
Kate Previte
ABM Analyst
My advice for any woman in tech is don't be intimidated! You are capable of so much more than you'd ever think possible. Be the [email protected]@$$ you were born to be!!!!
Chelcea Fowler
Partner Marketing Manager
I am new to the tech industry, but have been so lucky to work with and learn from some smart, driven, amazing women. I've learned already that this is such a supportive community of women! If you are thinking about a career in the tech industry — take the leap!
Colleen Freedman
Director of Revenue Operations
I feel incredibly lucky to be surrounded by so many smart, powerful women at ReviewTrackers and in the tech community who motivate and inspire me and help build my confidence on a daily basis. I am thankful and excited that my baby girl gets to grow up with these amazing women as role models in her life.
Sarah Speigle
Senior Product Manager
Prioritize finding the balance between valuing others' opinions and having your own. After all, your opinions will be a product of your experience, and that experience matters!
Anna Horwitz
Customer Success Team Lead
My advice for women in tech is (as cliched as it sounds) to BE YOURSELF and not try and tone down your personality or act a certain way to fit into the mold of what you think a woman in business or in tech should be.