Customer Feedback and Satisfaction Surveys by ReviewTrackers
ReviewTrackers' customer surveys have helped over 50,000 businesses capture feedback through the channels where customers are most likely to respond: SMS, email, review platforms, in-store tablets, and custom branded landing pages.
The best part? Our customer satisfaction surveys can be paired with our review request features, allowing you to automatically engage with customers who are most likely to promote your business and share their experiences online.
Optimum response rates.

Sync survey requests with your CRM so that new customers get immediate feedback requests — or optimize your requests based on channel, time of day, or business location.

Measurable, actionable data.

Parse your survey data with ReviewTrackers' dashboard. Compare text responses and NPS scores with external feedback on review sites. Group and parse based on location, region, or topic.

Smart review generation. Our Smart Suggest feature identifies the sites where you can benefit from getting more reviews and automatically routes your customers to the sites where their review will have the biggest impact.
Effortless survey creation
It only takes a few clicks to design and distribute your survey. Set custom survey response types like star ratings, Net Promoter Score, and even thumbs up/down and emojis. Collect responses through email, social media, SMS, a landing page with a unique URL, or at the point of sale with Kiosk Mode. Leverage our API-friendly customer satisfaction surveys to sync with your CRM.
Automation = better survey collection
To improve your satisfaction survey response rates, automate survey follow-up with scheduled reminders and drip campaigns — our over-solicitation prevention technology works efficiently in the background to make sure you don't end up in a customer's spam folder.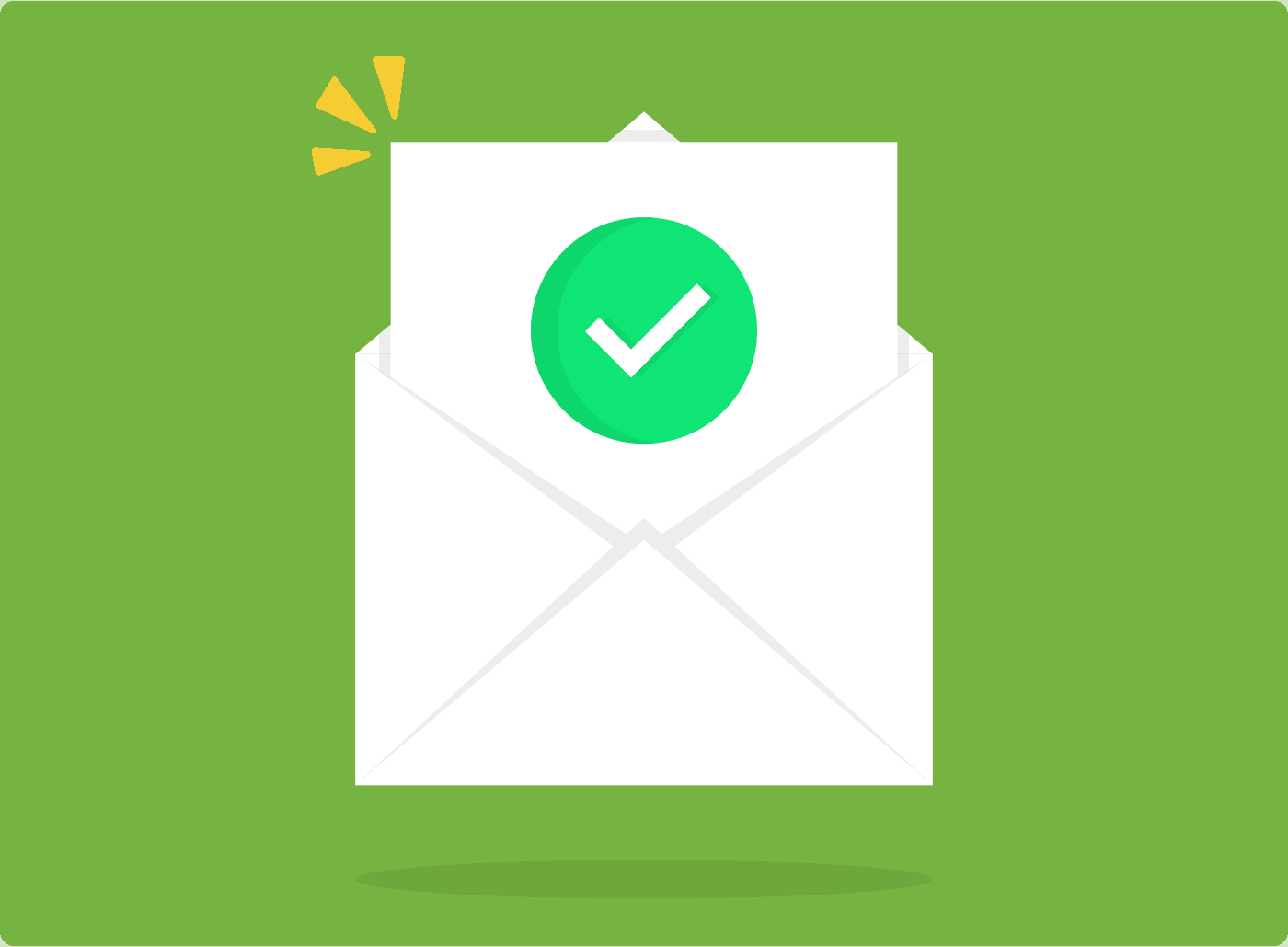 Best-in-class reporting and analytics
What sets ReviewTrackers software apart is the ability to deliver actual insights.
Our all-in-one reporting dashboard lets your team dive deep into responses and feedback — complete with smart data filters, dynamic visualizations, and downloadable reports that you can share in the next team meeting.
Satisfaction surveys + text analytics
Cutting-edge natural language processing and machine learning technology helps you analyze customer sentiment in your responses, so you understand not only what customers are talking about, but also how they really feel.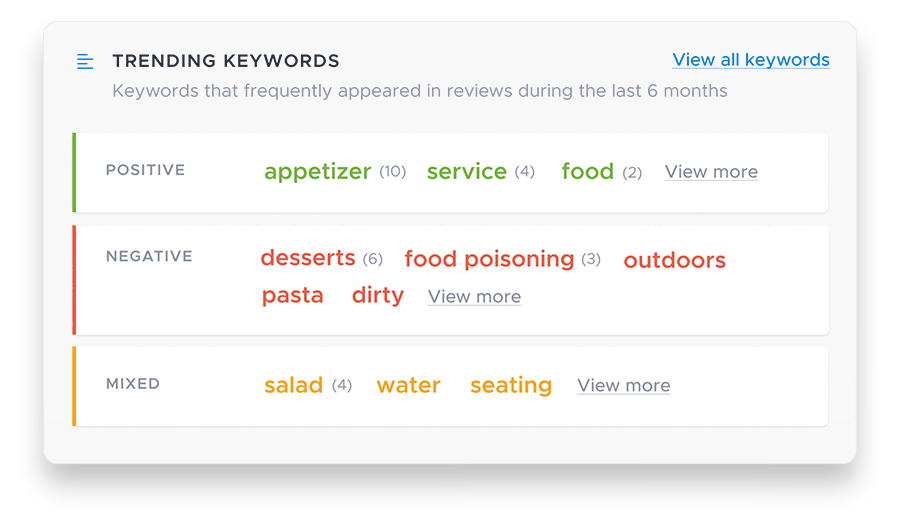 Customers as brand ambassadors
Enterprises rely on ReviewTrackers to amplify the Voice of the Customer and boost their brand reputation on online review sites. Use custom-made customer feedback surveys to empower your biggest fans and direct them to third-party review sites where they can share their positive experiences. ReviewTrackers delivers up-to-the-minute survey data, so you can act quickly, spot detractors, and resolve customer issues well before they become public.
In-person engagement
ReviewTrackers connects with your customers at the crucial point of sale and care through Kiosk Mode. During checkout, hand over your Kiosk Mode device to the customer, ask for their feedback, and let ReviewTrackers do the rest.