Download 43 free review response templates for negative and positive reviews
Get the templates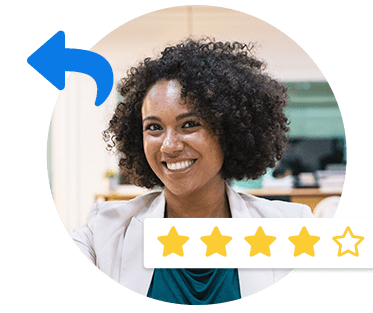 Claiming your TripAdvisor business listing lets you to capitalize on more traffic and generate unique opportunities to build your brand.
According to research:
TripAdvisor ranks ahead of personal recommendations, tourist board websites, and guidebooks as the most trusted source for travel planning.

83 percent of consumers say TripAdvisor reviews make them feel more confident in their travel decisions.
Meanwhile, 96 percent of hotel and hospitality brands worldwide say that TripAdvisor reviews are influential in generating bookings.
How to Add or Claim Your TripAdvisor Business listing
There are a couple of ways to put your business on TripAdvisor. You can either claim an already existing listing or create a new one for yourself.
Often, a business will already be listed on the site because TripAdvisor's community of users can initiate the creation of a listing by simply reviewing a business. You can check if the business is already listed by visiting http://www.tripadvisor.com/owners.
If your business appears in the search results, it means your listing or TripAdvisor page already exists. To claim, click on your business name and click the "Claim Your Business" option to sign up for TripAdvisor's Management Center.
If your search doesn't produce a result associated with your business, you can start the process of creating a new listing by visiting https://www.tripadvisor.com/GetListedNew.
On this page, you have to choose your business type from one of three categories: Hotels/Accommodations, Restaurants, or Attractions.
Adding a TripAdvisor Business Listing
The process for adding your business and creating a listing on TripAdvisor is pretty straightforward, regardless of whether you're representing a hotel/accommodation, a restaurant, or an attraction. The differences lie in the details required in your application.
Step 1: Fill out a form that asks basic information about you. Make sure that this information is correct and updated because TripAdvisor will send a message to the email address listed here when the business listing is published.
Text fields include: your full name, your email address, and your role in the business.
Step 2: Fill out information about the business, including: official business name, country, and address information. (You can change your business name later on TripAdvisor).
Step 3: Pin your business' location on a map. TripAdvisor recommends you drop the marker as close as possible to the entrance of the business. If it doesn't have an entrance, drop the marker at its "geographic center." Businesses that deal primarily in tours should drop the marker at the tour's starting location.
Step 4: Add the company's website and phone number. TripAdvisor uses this information to verify the business information in the previous step so make sure that all of the information entered above is correct and up-to-date.
Step 5: Enter your property details. This can differ depending on the business type, but TripAdvisor uses this information to ensure that the listing is categorized correctly and includes as much relevant information as possible.
If you represent a hotel or accommodation, provide information on:
Total number of rooms

Price range

Minimum stay requirements

If you have on-site staff and security

Details on front desk staffing

If bathrooms are en suite

Included amenities
If you represent a restaurant, provide information on:
Cuisine type

Pricing

Other special features
If you represent an attraction-related business, provide information on:
Length of visit

Pricing information

Amenities
Step 6: Add a property description. This short entry should help users learn more about the business. It must be written in the local language, and it shouldn't contain HTML code, contact information, or text in all caps.
Step 7: Upload your business profile photo. This image will be displayed on the listing and serves as the first impression for users.
TripAdvisor guidelines state the photo should be in a JPG or GIF file format and have a maximum file size of 100 KB. The image shouldn't contain borders or logos.
Step 8: Submit the application. Verify that you are a representative of the business by clicking on the box at the bottom of the form. Then click the "Submit" button to send the application.
TripAdvisor editors will then verify the details and send you an email to confirm that the "property meets the guidelines for the business type" you selected at the beginning of the application. This part of the process takes about five business days to complete.
Successfully adding or claiming your business gives you access to TripAdvisor's Management Center, where you can update your business information, manage and respond to TripAdvisor reviews, answer users' questions, and upload photos and videos. (Management Center can also be accessed using the TripAdvisor owner app.)
Accommodations and restaurants can also boost their page or listing performance on the site with additional TripAdvisor advertising tools that are available for a fee.
You can also use a review management software to build your business reputation on TripAdvisor. With ReviewTrackers, you can monitor what your customers are saying on TripAdvisor, encourage more TripAdvisor reviews, and create campaigns that make your TripAdvisor page stand out — all from a single dashboard.