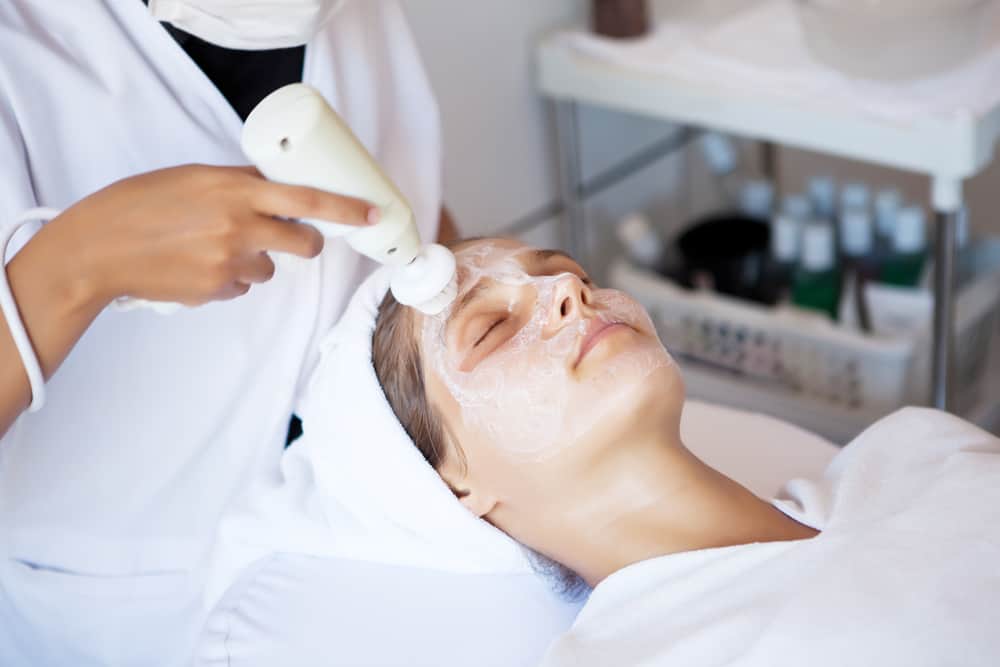 It is estimated that the medical spa industry is likely to grow at a rate of almost 20 percent year over year, most likely reaching close to 4 billion dollars in revenue by the year 2016.
Medical practitioners, from family practices to plastic surgeons and dermatologists who have expanded their practice to include spa facilities, need to think outside the box when it comes to marketing this portion of their business. In contrast to medical procedures, med-spa services such as microdermabrasion, Botox, and the like are highly popular services; but very few individuals are willing to talk about them due to wanting to maintain the mystique that surrounds their youthful look.
While it is true that customers are not very likely to brag about procedures, almost 100 percent of those seeking med-spa services use review sites to gain some insights regarding the quality of the venues they are hoping to patronage. This makes review generation and acquisition difficult but essential to the success of any med spa.
Join us as we show you some of the best methods to encourage highly rated reviews from your best and most loyal med spa customers.
Use Prior Reviews as Part of Your Offline Marketing
If you are pushing advertising through local magazines and other media, then consider including quotes and star ratings, as posted to your most popular review profiles. Include links and widgets on your own website that point to your review profiles, and highlight your most recent reviews if you are confident about the type of scores you are likely to receive.
The idea is to increase the chances of recall, and make new customers comfortable with the whole concept of sharing about their procedure online. Consumers have a tendency to imitate behaviors. Once someone has set the tone for the type of review that will grace your review profiles, others are likely to imitate as long as you remain consistent in terms of the quality of services provided at your med spa.
Verbally Encourage Google Reviews
Contrary to Yelp, Google is not opposed to verbal encouragement from merchants as a means to increase reviews on their Google My Business listing. Note that this is not direct review solicitation. It is about being relational and asking your best customers to share their experiences with others, if they feel inclined to do so.
In short, your role is to let them know that the tool is available, without making your customers feel obligated to provide an opinion that is not reflective of their experience. With this in mind, do not offer incentives as a way of encouragement. This is frowned upon by all review websites, and it is a bad business practice.
Securing Google reviews is not only useful for the development of your online reputation, but it also has significant SEO value when it comes to gaining advantage on how your business displays for location-based searches or geographically specific searches. Having a complete and active Google My Business profile can give your med spa a tremendous advantage over the competition, and help potential customers easily find you and relevant information about your business.
How to Claim Your Business on Google
Consider Activating Your TripAdvisor Profile If the Med Spa Is in a Tourism-Heavy Area
In addition to working on a business development strategy that targets the most desirable age groups and income levels for med spas, consider opportunities within the tourism segment. While you may not be able to develop loyalty, you will have a number of added benefits, such as increased revenue that goes beyond local wallet share, ability to fill daytime hours, and the flexibility to promote your med spa and secure reviews using TripAdvisor for Business.
A non-local who is visiting a med spa as part of a vacation may feel far more inclined to leave an online review than a local customer. Another advantage in using TripAdvisor as part of your med-spa marketing and review-acquisition strategy is having the flexibility to reach out to your customers using TripAdvisor Review Express. The benefits that come from marketing to the tourism segment are too many to count and should not be overlooked. 
Be More Spa and Less Med in Your Marketing Strategy
Your ability to secure reviews has a direct association with the way you package and market your med spa services. While it may not be easy or comfortable for a consumer to overcome his or her pride and desire for privacy in association with a treatment such as Botox, you may find far more flexibility if the Botox is just one of the elements offered in a package with traditional services such as massage, manicure, and facial. The salon-like experience is a far more familiar concept that many feel comfortable talking about to friends and strangers.
Host Treatment Parties
Move from providing health and beauty services to delivering social experiences. Many of the most successful med spas host parties for their most loyal customers, ensuring repeat business and creating a sense of community around beauty procedures. Partner with other relevant local businesses to increase the network potential of your treatment party, and add value to the experience of each of your patients and their guests.
During the party, consider feeding video or photography of the different procedures available, and populating your video or photo presentation with quotes from prior customers as well as highly rated reviews. This will not only help new customers understand your offering but it will also contextualize what they can expect based on the experiences of others.
With a disciplined approach to customer engagement and hands-on reputation management, your med spa offers great potential of becoming a high-revenue part of your medical practice. Make 2015 a successful year by growing your revenue, your reach, and your reputation.