Deliver Great Customer Experiences with One Unified Reputation Management Platform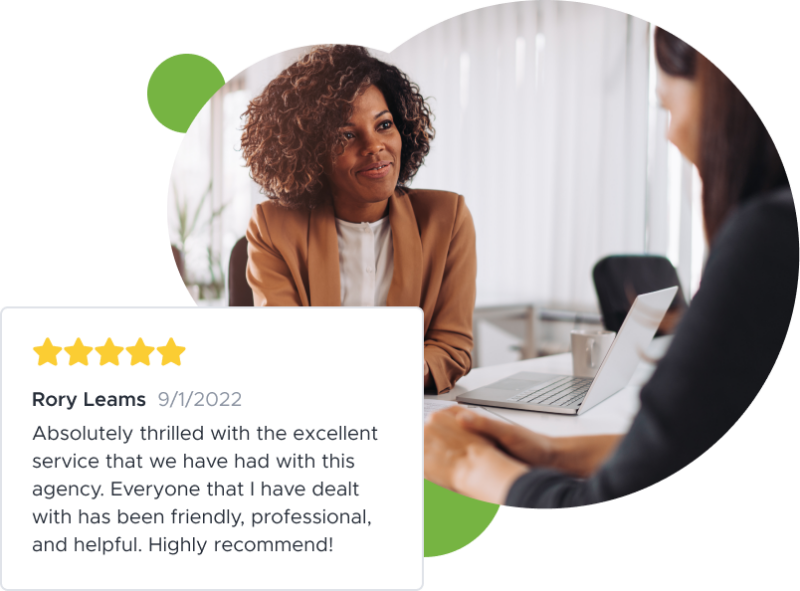 ReviewTrackers is the trusted software solution for listings and reputation management for financial services and banks
Review Request Automation Drives Review Volume Growth
ReviewTrackers gives you the tools you need to engage with your clients, effortlessly collect reviews and feedback, and build a powerful brand reputation.

Close the feedback loop and collaborate with teams securely within ReviewTrackers to meet your security and compliance requirements.

Get valuable feedback and an instant reputation boost with customized review request campaigns. Showcase your business and create powerful social proof for inspiring confidence and driving client acquisition.

With ReviewTrackers' solutions, you can collect client feedback and drive review volume growth with zero lift — with the peace of mind from knowing that ReviewTrackers keeps your client data secure at all times.



By getting more reviews, I've gotten more hits, and with ReviewTrackers, I now get more calls from people who directly searched for insurance."
Sonny Kester
American Family Insurance
Read the case study
With ReviewTrackers, we can gain exposure online and pick up information on what people think, as well as encourage others to write reviews."
Trevor Pachis
American Family Insurance
Read the case study
Understand and Manage Customer Sentiment, at a Glance and at Scale
ReviewTrackers brings the Voice of the Customer to the surface — helping your organization understand not only what customers are talking about, but also how they feel.

ReviewTrackers equips the world's top financial services brands with tools for navigating and making sense of large amounts of customer data and client feedback — minus the tangled web of emails, isolated applications, and usability and interoperability issues.

Use ReviewTrackers to discover high-impact client issues in record time, solve problems faster, and capture reviews and feedback data in one place. Pin down sentiment data, emotion, and feelings with unparalleled accuracy and understanding.

As a trusted solution for listings and reputation management for financial services, ReviewTrackers equips you with the intelligence and foresight essential to delivering 5-star customer experiences and standing out from the competition.

With streamlined financial services reputation management software right out of the box, you can also manage customer sentiment during mergers and acquisitions — turning pivotal experiences into an opportunity to build loyalty.


Receiving real-time feedback helps us pinpoint and resolve client pain points in a timely manner. ReviewTrackers helps us make sure that we're monitoring and actioning feedback as quickly as possible."
Cari Watson
Westland Insurance
Read the case study
Simplified Local Listing Management Helps You Stand Out
Get found on the sites that matter most to your brand. When customers search for "credit unions near me" or "mortgage brokers near me," you can push your brand to the top of search results with ReviewTrackers.

Whether you're building your presence on Google and Facebook or focusing on industry sites like Credit Karma or Lending Tree, local listing management by ReviewTrackers helps you optimize your visibility for "near me" searches, stand out in highly competitive markets, and outrank the competition.


We aim to have accurate listings with high review scores and a high volume of reviews to drive traffic. With ReviewTrackers, our branch managers can update their location information in a couple of clicks and have it synced within 20 minutes."
Cari Watson
Westland Insurance
Read the case study
Our financial services reputation management software powers today's top providers
4.82 average star rating: Westland Insurance
Property and casualty insurance broker with 200+ locations in Surrey, BC surpasses the industry benchmark (4.55 stars) to optimize its brand presence and win more business.
80% faster review responses: NBKC Bank
With businesses that respond to more than 20% of their reviews earning 33% more revenue than average, this financial services provider and mortgage lender in Kansas City, MO drives customer acquisition with its intelligent review response workflow.
63% growth in online reviews: American Family Insurance
Companies with more than the average 82 reviews across review sites have higher revenue than those with less. This Madison, WI insurance company uses ReviewTrackers to increase review volume across 2,832 locations and agencies.
Financial services brands love ReviewTrackers
Organizations of every size, shape, and kind are using ReviewTrackers as a complete financial services reputation management software solution. Our platform can help you create outstanding first impressions, deliver captivating customer experiences, and inspire lasting preference and loyalty.