Download 43 free review response templates for negative and positive reviews
Get the templates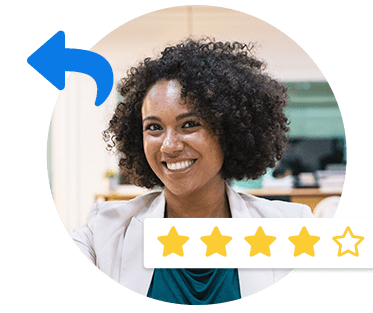 Customers expect a positive experience when they dine at your restaurant.
Online reviews are a vital source of customer feedback to improve the guest experience. They're also a key source of information for customers when searching for a restaurant.
Customers are 43 percent more likely leave a review after a positive experience at a restaurant (ReviewTrackers)
Customers are 46.7 percent more likely to leave a review after a negative experience at a restaurant (ReviewTrackers)
47.7 percent of consumers consider online reviews influential or highly influential when choosing a new local restaurant. (ReviewTrackers)
Hwy 55 Burgers, Shakes, and Fries is dedicated to its customers and excellent service.
That's why, when Andy Moore, director of communications at Hwy 55, knew that his team was not capturing all possible customer data and having trouble seeing patterns and trends within customer feedback, he found a solution.
Enter ReviewTrackers, the award-winning online review management and customer feedback software platform.
"To have a platform that enables us to respond to people quickly and figure out if we're trending upwards and if we're focusing on the right things has been super beneficial," Moore says.
"I would be comfortable saying that it's cut down the time it takes to respond to reviews by 75 percent."
(Photo: Courtesy of Hwy 55)