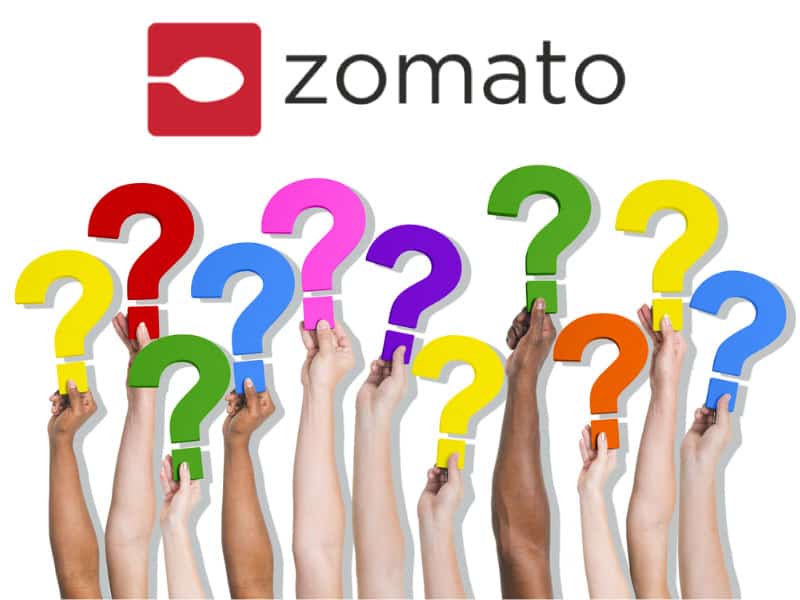 You probably heard it in the news or through the grapevine that your Urbanspoon business profile has fully merged into Zomato, through an acquisition that took place last year.
If you are finally setting time aside to understand how this change is likely to affect your business, and if there is something you need to do on your side to make sure your customers, followers, and Zomato users have the best possible experience, then we want to give you a few basic tips and answer the most popular questions.
Do I need to change my Urbanspoon login and password to access Zomato?
As a business, you can use your old login and password. Alternatively, you can login with your Google+ profile or your Facebook account.
In the past, users could access Urbanspoon from their phones without having to login. That is no longer the case. To address privacy issues and further personalize the experience, anyone interacting with Zomato, whether they are diners looking for a restaurant or restaurant owners engaging with Zomato members, logging in will be a must.
Why don't I have as many reviews as I had before?
Zomato believes that only the most recent experience reflects the true sentiment about a dining venue. For this reason, multiple reviews from the same user have been merged into a single review, broken down by submission date.
Going forward, each user is only allowed one displayed review per restaurant. Users can edit their last entry to reflect their most recent experience with the venue.
Where did my likes and dislikes go?
You may remember the like/dislike feature on Urbanspoon. In order to merge your old scores with Zomato's format, you will now see a five-point rating scale, which will initially feed from your calculated percentage scores from Urbanspoon. Likes and dislikes will now be represented as positives and negatives.
You can now be featured in the homepage as a trending restaurant
If your profile is prolific as far as getting customers to engage with your venue via Zomato and securing customer reviews, then you can quickly make it up the popularity ladder and end up in the list of trending restaurants for your market.
Keeping in mind that Zomato is geo-responsive, customers searching in close proximity to your business, both from a desktop or a mobile device, may see you on the right bar as a trending restaurant.
Users will no longer be able to "shake"
Remember the iconic "shake to search" feature of the Urbanspoon mobile app? Well, that's gone now. But don't worry. You will still have many options to facilitate engagement.
Yes, users will miss the original Urbanspoon app, but at the end of the day, Zomato's expanded features will more than make up for it. Who knows? Maybe later, in the same way Foursquare returned mayorship to Swarm, Zomato will cave in to user demand and activate the shaker once again.
You can set up your venue to be filter-responsive
Go beyond a type of cuisine or geographical location, and connect with potential patrons by highlighting a variety of features, such as Wi-Fi, to serve customers who might need to conduct business at your venue, or other characteristics like the popular BYOB, live music, or trending dietary options like gluten-free dining.
You can still roll out promos
One of the most desirable features of Urbanspoon was the ability to roll out real-time promos, freebies, and deals.
This setup is also available via Zomato, and pricing structures vary widely, based on the competitiveness of the market you are trying to tackle.
Promos can be a great way to connect with value-oriented customers, thus giving them an opportunity to become familiar with your brand.
Before deciding what type of promo is best for your venue, spend time understanding your cost per acquisition, and how other deals have impacted customer engagement and customer retention. Pushing promos blindly without taking into account the costs and risks is a bad call that seldom yields positive business results.
Get ready to incorporate Zomato Order
Millennials are all about empowerment, and Zomato Order does just that. Order is a super-light, user-friendly app that will empower your diners to place orders from their phone, in a format that is simple and easy to use. The goal is to have orders on the restaurant side with the least amount of clicks. By creating an effortless experience, Zomato hopes to deliver higher value tickets and improved user experience conducive to higher customer ratings.
Zomato Cashless lets customers leave their wallets behind
In addition to Zomato Order, customers taking advantage of the seamless Zomato integrations will be able to use Zomato Cashless.
Cashless offers your customers the convenience of paying at their leisure, without having to wait for their server to bring the check, and it gives them added security from common crimes such as credit-card cloning.
As a foodservice venue, you will find that Cashless will positively impact the customer experience and reduce your staffing costs. Note that you will not pay additional transactional fees, nor will your customer, making it a win-win situation for all.
Zomato Cashless is expected to roll out later in 2015. Be ready to integrate it to your online marketing strategy, so you can begin enjoying the benefits of seamless online interactions with your diners.
Look forward to Zomato Base
Recently, Zomato acquired MaplePOS. The long-term goal is to equip you, as a restaurant owner or manager, with an out-of-the box solution that tackles every transactional aspect of the food and beverage sales process.
This solution is called Zomato Base, which is expected to cover real-time menu management, inventory management, recipe management, customer relationship management, real-time analytics, and electronic receipts.
Paired with Order and Cashless, this comprehensive POS environment will empower restaurants to handle complex processes in an affordable, cloud-based environment that can easily expand as the business grows.
Ready or not, Zomato is here, and it is giving customers around the globe access to thousands of restaurants and reviews, enabling them make a more educated dining and entertainment decision. If you are struggling with the transition or have additional questions related to your business profile and its merge to Zomato, then you can contact their business services email at [email protected]. They will provide clarification and help you embrace all the features and services available to help you grow your business.