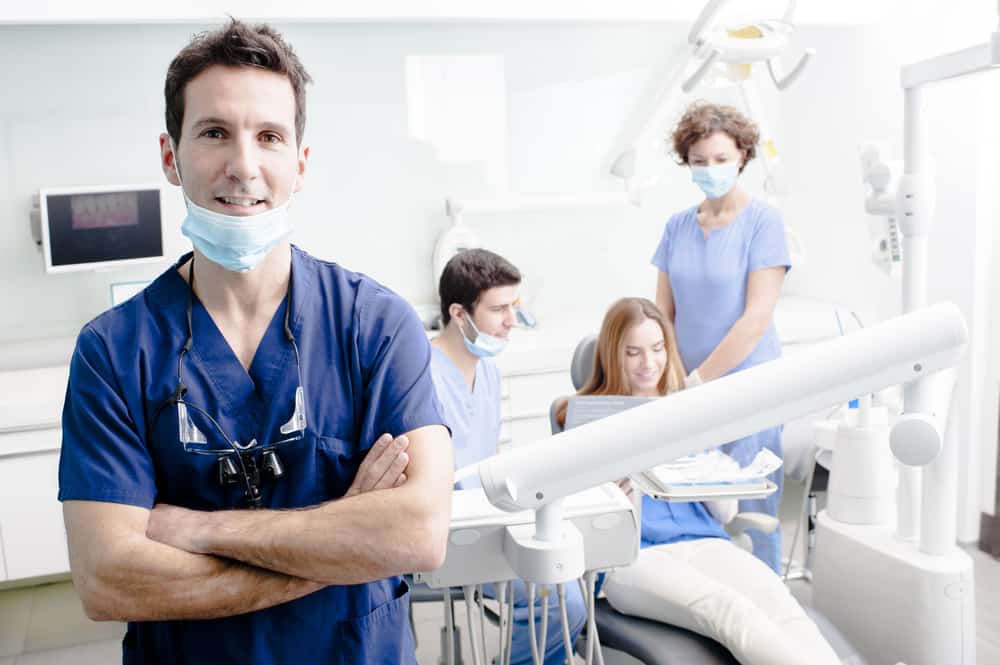 The costs associated with having a private dental practice can be overwhelming. The sheer proportion of this financial responsibility increases the awareness among dental practitioners of the importance of upping revenue and growing the number of new and repeat dental patients.
Thankfully, there are practical and effective implementations that can, in no time, increase the overall profitability of your practice. These procedural changes have boosting effects on your practice's online and offline business reputation, and they frequently translate into increased quality leads originating from patient review websites. Regardless of the size of your practice or the tenure of the associates within your practice, these tips are essential for sustainability and growth.
(Check out: "Monitoring Dentist Reviews More Critical Than Ever")
Work on Boosting Acceptance Rate
The reality of most dental practices is highly discouraging when it comes to acceptance rate. Most dental offices will have 8 out of 10 patients walk out without moving forward with needed or recommended treatments.
Working on turning this trend around is perhaps the most important move your practice can make when it comes to increasing revenues and improving reputation. The secret sauce to increased acceptance rates rests in taking a relational and emotional approach to dentistry. The ability to effectively communicate the value of dental care and appeal to the patient's sense of aesthetics and holistic health is essential.
Everyone in your practice, from the receptionist to the hygienist, should work toward educating the patient in such a way that dental care is something he or she wants instead of needs. Once the emotional appeal is there, the patient is likely to commit to the purchase and feel satisfied with his or her investment. Emotionally and aesthetically satisfied patients convert into great online reviewers and word-of-mouth advocates.
Streamline Your Processes
Having efficient patient processes is a good move all around. Efficiency in check-in, radiology, equipment sterilization, and room setup allows you to handle more patients per hour, without negatively impacting patients' experiences. A seamless appointment where the patient has a sense of progression and the perception that you and your team have respect for his or her time stands a great chance of securing high dentist ratings on surveys and online reviews. Streamlining seldom requires significant capital investment; it is mostly a matter of discipline and proper time-management procedures. Work constantly toward improved efficiencies that will free up your time in order to accept new patients and increase your gross revenue.
Add Vanity Procedures
As we mentioned before, dentistry demands emotional engagement. Patients are more likely to pay for what they need if it is combined with something they want. Vanity procedures can increase your overall revenues by a high percentage as stand-alone services; but additionally, patients with diagnosed dental problems are more likely to accept treatment from dental practices offering vanity perks such as bleaching or other cosmetic services.
Vanity procedures also give your marketing team a segue to introduce your practice to a wider audience before true dental conditions are present. Finally, a vanity procedure is more likely to trigger online engagement via a positive review. While patients may not be as inclined to talk about a cavity or a root canal, almost everyone is willing and ready to brag about procedures aimed at making their smile more attractive. Generally speaking, dental practices offering cosmetic options and vanity treatments tend to score higher and be more popular than practices with more practical and health-oriented dental care options.
Use Your Online Reputation to Engage with New Patients
Taking control of your online reputation and making conscious efforts to engage in interactive marketing is one of the most effective ways to increase the number of patient leads while encouraging current patients to write reviews. Every site containing reviews about your dental practice lends dental marketers an opportunity to speak to a wider audience.
Begin with the basics by identifying review sources and taking over your profiles for the websites hosting said reviews. Once you have a clear picture of review origination, make it a point to engage with the patients that have taken the time to review you, by responding to their reviews. Make sure your review responses are written with a wider audience and a lead generation approach in mind. Keep track of your review trends, and use the feedback to quickly correct problems that may be causing customer dissatisfaction. Be remedy-oriented when handling negative reviews in an effort to preserve the patient and possibly convert him or her into a brand advocate.
Whether you are replying to a positive or a negative review, consider each response as an opportunity to acquire new patients. Speak about your standard practices, and highlight the technologies currently in use at your clinic. Convey a high level of patient commitment, and find original ways to acknowledge each and every review you receive. It is a well-known fact that practices with high levels of online engagement observe parallel growth in patient acquisition and increased revenues.
These adjustments have the power to change the direction of your dental practice. Adopting even one can give prompt and positive results.