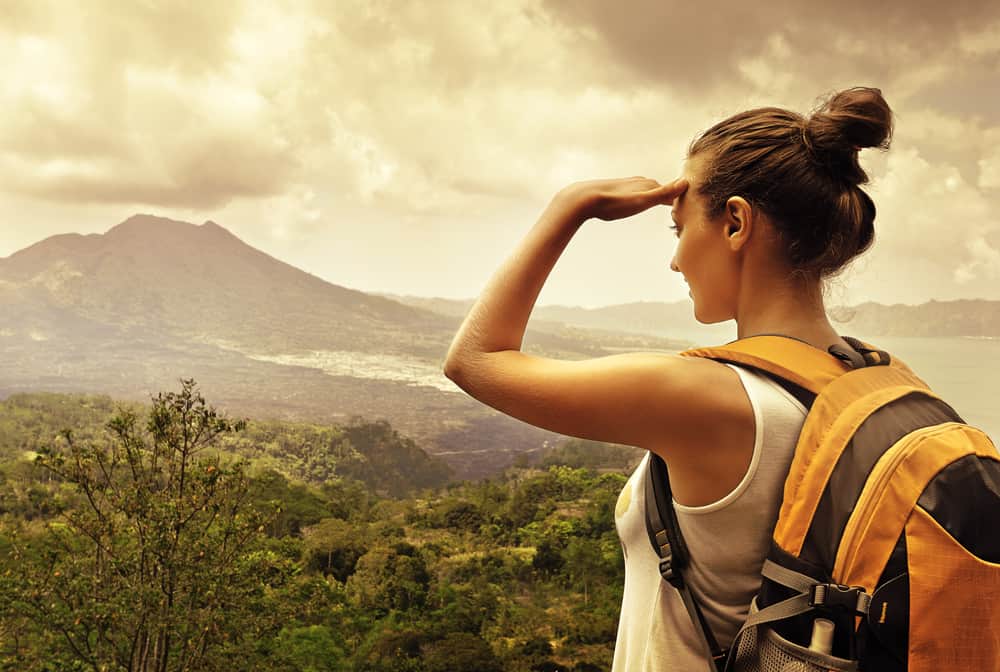 Today we are going to review procedures and best practices associated with responding to TripAdvisor reviews. TripAdvisor is the largest travel website, with over 170 million online reviews and almost 300 million unique visitors.
For those in the travel and hospitality segment, finding their voice in TripAdvisor and positioning their business as one that sincerely cares to hear the customer's voice and proactively engage with reviewers is no longer optional. If your business is the provision of travel experiences, from the smallest and most quaint bed and breakfast to a large multi-location tour company, then managing your online reputation in a way that demonstrates commitment to your customers can give you a significant competitive edge on how shoppers perceive you.
It can help build loyalty from reviewers and has a great potential to influence how people find you by using search engines. (Already on TripAdvisor? Learn how to activate your TripAdvisor App for Facebook Business Profiles.)
What Types of Businesses Need to Respond to TripAdvisor Reviews?
If your business has a profile on TripAdvisor and there is evidence of customer engagement – that is, customer reviews addressing the products or services you offer – then you need to engage. TripAdvisor is most relevant to hotels, bed and breakfasts, vacation rentals, tourist attractions, transportation companies, and restaurants.
Who Should Respond to Reviews on TripAdvisor?
TripAdvisor offers the option for multiple administrators in different roles to respond to reviews. Someone with an administrator-level profile can respond to reviews and mark his or her role based on the following affiliation options:
Manager
Owner
General Manager
Front Office Manager
Public Relations Manager
Guest Relations Manager
Director of Sales
Other
The administrators tasked with responding to reviews should be selected with care, based on their level of knowledge of the business, level of empowerment to provide solution-driven responses, and social finesse in handling customer relations. The person responding to your reviews is the most important brand ambassador, and he or she has a tremendous responsibility with the potential to make or break a business.
If business demands having multiple administrators, then it is imperative that all are trained to fully grasp the values of the organization, and all are able to deliver consistency in brand voice. More importantly, anyone replying to a review should have a good grasp of the issue and be able to provide a response that not only satisfies the reviewer but also sets the stage for future customers to perceive the business as an organization with the capacity and willingness to make things right.
Is There a Limit on the Number of Responses a Business Can Complete on a Daily Basis?
TripAdvisor review response policies are very business friendly. They do not have a limit on the number of responses you can complete on a daily basis, and they are quite liberal as far as the word count of your review response.
What Are the Basic Guidelines Governing What I Can Say on a Review Response?
Common sense, courtesy, and a commitment to your past, present, and future customers should be the main driver dictating how you respond to reviews. Having said that, TripAdvisor has general guidelines to ensure all involved are respected and that the reviews serve the purpose for which they are posted. These are the current TripAdvisor review response guidelines:
Keep it professional and courteous.
Keep it relevant to the travel community.
Remember your future customers are listening.
Don't identify a guest by name or other characteristics.
Don't use profanity, threats, accusations, or insults.
Don't advertise or include a commercial URL.
Keep in mind that basic guidelines are just that: basic. As a business, review responses give you a unique platform to advocate on behalf of your business and introduce customers to additional facets of your products and services, or expand on your response in such a way that it equips the reviewer and future customers to engage with your brand better.
Can a Business Delete or Edit a Prior Response?
Yes, a business may request to edit or delete a response. In order to place the request, the administrator must follow these steps:
Login to TripAdvisor.
From the right, top menu, select the second drop-down titled "Your Business."
Click on Manage Your Reviews.
Click on "See Our Guidelines and Post a Reply."
Scroll down to the middle of the page and select "If you are looking to edit or delete management responses, please click here."
The best way to avoid a situation where you would feel the need to remove or edit a review is to make sure that your standard operational procedures associated with responding to reviews on TripAdvisor are well crafted and aimed at having consistency and accuracy on all responses. Do not be hasty in responding, and avoid typing emotional or angry responses. Do not respond until you feel like you have gathered all the facts, and make sure your response is truthful and aimed at fixing the issue at hand. Let ReviewTrackers teach you how NOT to respond to reviews.
Should You Respond to Both Positive and Negative Reviews?
Absolutely! Your brand advocates who have enthusiastically given you a five-star review deserve a personal review response that demonstrates appreciation and leaves an open invitation for future visits. In the same vein, negative reviews should be valued as business intelligence that can be used to improve your processes. Respond to both reviews with the bigger picture in mind. Your responses are superior opportunities to create intimate and detailed awareness of what makes your business special. Why not include ideas for future visits when someone leaves a highly positive review, or offer negative reviewers an invitation to join you again and give you a chance to make things right?
Things to Avoid When Posting a Review Response on TripAdvisor
Avoid copy-and-paste responses that do not reflect interest or sincerity.
Avoid succinct responses that make you look hurried and do not address every point made in the review.
Avoid responding with sarcasm, cynicism, figures of speech that might be misunderstood, or jokes.
Avoid responding carelessly, with grammatical and spelling errors.
Avoid responding in haste, without having all the facts.
Avoid minimizing the severity and impact of the situation. Travel is a big investment for most, and a sensitive topic when things go wrong.
TripAdvisor is one of the best lead generators for the travel industry. Don't miss out on the opportunity to expand your reach and build your brand by using the tools freely available to you.