Download 43 free review response templates for negative and positive reviews
Get the templates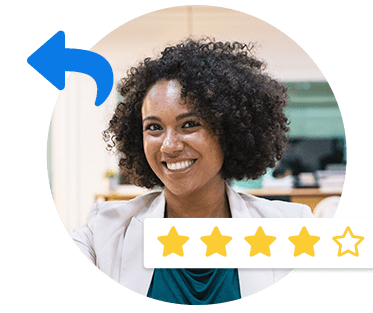 As you might have heard in the news, social networking service Twitter and local business discovery engine Foursquare have partnered with each other to provide location data for tweets. It's something that we've been hearing about for awhile now, but the Twitter-Foursquare partnership was made official only last week.
The partnership will essentially introduce a new feature on Twitter, which enables users to share to their followers the locations from which they're tweeting – and thus add geographical context to their post. The new location feature will be available "soon" on Twitter for iOS, Twitter for Android, Twitter.com, and other mobile apps, with the location data being provided by Foursquare.
Check out how the feature works below:
Coming soon! We're working with @foursquare so you can tag specific locations in Tweets: https://t.co/MwlLz5Pfvq pic.twitter.com/jATzXvbuV6

— Twitter (@twitter) March 23, 2015
According to the latest figures, Foursquare's database includes approximately 65 million places worldwide, which should make geo-tagged tweets more precise than they have ever been. (For the most part, locations in tweets only displayed the general area a user was in, like city or rural country.) Meawhile, Twitter has a community of over 300 million active users.
In an analysis, Erin Griffith of Fortune wrote, "Beyond the product implications for Twitter, this deal highlights an aspect of Foursquare that the company is eager to tout: namely, that Foursquare is sitting on a mountain of data that is valuable enough for a social media giant like Twitter."
Added TechCrunch's Darrell Etherington: "Location-based tweets could do a lot to help Twitter extend its monetization and advertising options, as well as help onboard new users by providing them with location-relevant Tweets before they build their own timeline."
Tweets powered by Foursquare's location data can introduce unique opportunities for brands and businesses. These can, for example, enhance real-life social interactions between consumers and businesses. Geo-located tweets can also help business owners identify consumer trends and push promos or special deals to those nearby.
For more on what the Twitter-Foursquare tie-up and geo-located tweets may mean for businesses, check out our recent post: "Will the Twitter-Foursquare Partnership Really Improve the Value of Tweeting?"
To learn more about setting up your Foursquare page, read our guide to claiming and managing your Foursquare listing.