Here's some good news for hotel and hospitality execs looking to build up their online reviews on TripAdvisor: the travel site recently introduced a feature enhancement that allows you to automatically request customer feedback following a guest's stay.
TripAdvisor's Review Express – a tool for creating, customizing, and sending E-mail templates designed around asking guests to share their experience and post online reviews – can now be integrated with over 100 technology providers, such as a hotel's property management system (PMS) or booking engines.
New extension integrates Review Express with hotels' tech provider
The latest update to Review Express (which was launched in 2013) comes in the form of an extension that gives hoteliers the ability to set up their Review Express e-mail campaigns within their own existing technology provider and automatically send feedback or review request e-mails a few days after a guest checks out.
Sounds awesome, right? It's simpler and faster. No need to visit TripAdvisor's Management Center and log in.
"We have created a faster solution for time-pressed accommodation owners through this new integration," said Minesh Shah, senior director, global hotel partnerships, TripAdvisor. "By making Review Express available as an automatic solution, we're helping hotels systematically encourage their guests to share feedback and, in turn, use that feedback to help inform continued improvements to service – a winning formula for a good online reputation."
According to TripAdvisor, users of Review Express – a free tool – see an average increase of 33 percent in their number of TripAdvisor reviews.
Improve your reviews, ratings, and reputation
Meanwhile, if you're hoping to expand the scope of your efforts beyond TripAdvisor, check out ReviewTrackers, a platform for improving your reviews, ratings, and reputation across all major review sites.
ReviewTrackers also includes free tools for collecting customer feedback and encouraging new reviews. The Feedback Request tool, for example, is based on the widely used Net Promoter Score (NPS) system, which means that you can:
Systematically identify happy customers and encourage them to leave reviews on any review site;
Collect the feedback of those who didn't necessarily have a positive experience and find ways to resolve their issues.
Request for feedback and reviews in ways other than via e-mail campaigns.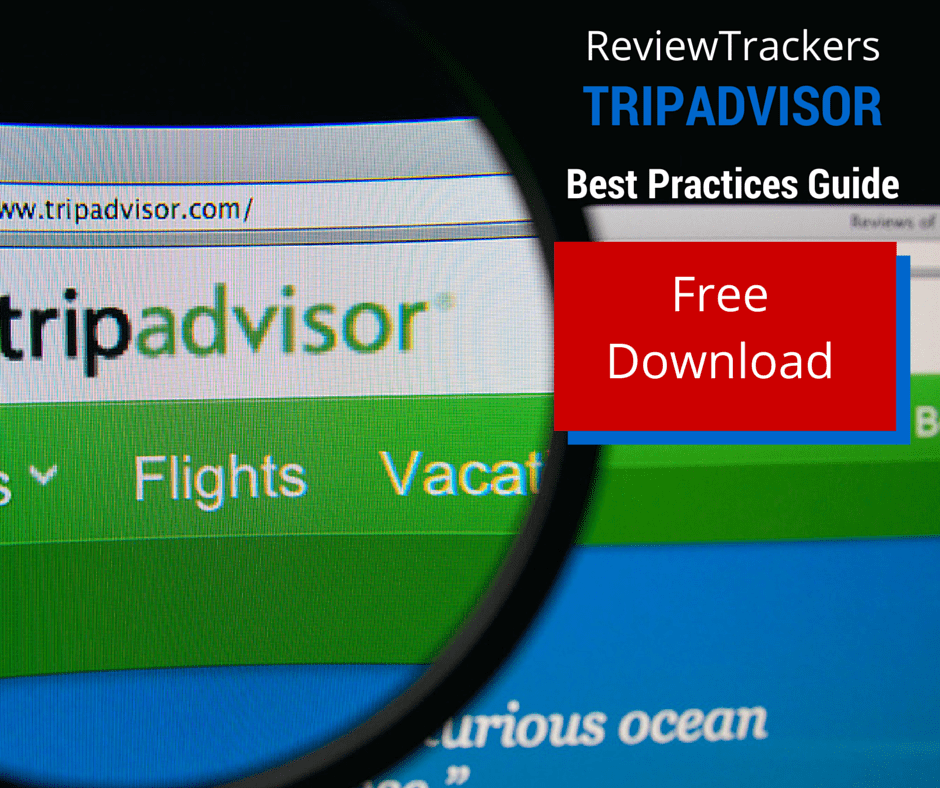 Leverage the power of reviews to drive your business performance. Sign up for a demo of ReviewTrackers today.