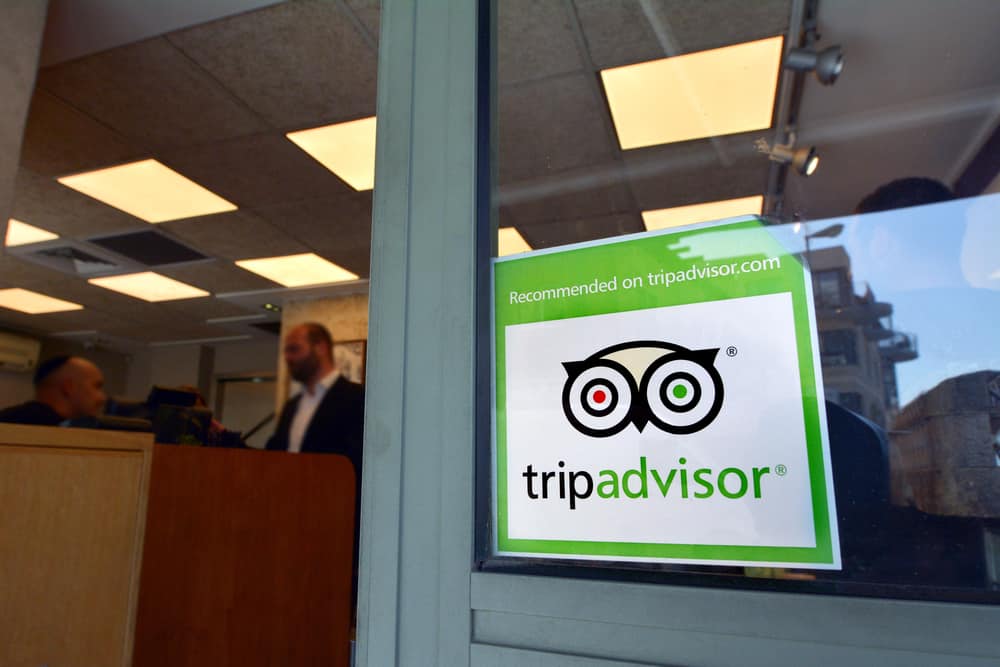 In order to reach out more effectively to the rapidly emerging mobile market, travel reviews aggregator TripAdvisor recently redesigned its mobile app. Available for download from the iTunes App Store and Google Play, the free app comes with new design improvements and feature enhancements – for individual users and hotel property managers alike.
What does the new app mean to your business? Well, according to TripAdvisor, it's designed to help you connect more easily with potential guests and find ways to boost your mobile bookings (which, according to a study by travel market research firm PhoCusWright, represents a huge $8 billion market in 2013). The app already has 36 million downloads to date, making it the 2nd most downloaded travel app in the world – so if you're managing a hotel property or some other travel-related business, it may do you well to check out all the new updates.
(Check out: "8 Terrific TripAdvisor Tips for Businesses")
Make your location more appealing
The redesigned app includes the ability to add hotels, restaurants, and attractions that are not yet listed on TripAdvisor. This means that you, as a business owner, have more power than ever to make your business location more appealing. A company spokesperson wrote: "The more delicious or fun things that show up near (your business location) on TripAdvisor, the more exciting your immediate area looks to travelers. And that can mean more potential guests for you. It's additional appeal by association. You can even add some nearby points of interest yourself to get things started."
Make it easier for people to write reviews
The new Tripadvisor mobile app also features a speedier, more refined user interface, making it easier and faster for travelers to write, post, and share online reviews. Why is this important? Because in an age when people often forget to write reviews (or find the whole process too tedious to go through), you simply have to leverage all available opportunities to generate and spread online word-of-mouth.
Explained TripAdvisor in a blog post: "When (guests are) impressed by a great room, delicious food or memorable service, they can let everyone know on the spot (with the redesigned mobile app)."
There's also a business tool designed to help your TripAdvisor listing stand out in the eyes of the mobile app users: the TripAdvisor Mobile Upgrade. It's a paid product for increasing your business exposure; benefits include customized search results, customized check-in/ mobile booking offers, and direct bookings via the TripAdvisor app.
Showcase videos of your business 
Another improvement that TripAdvisor made with its mobile app is that it's now easier to watch (and share) videos. As a business owner or property manager, you can create more impact with your TripAdvisor business listing by having guests add videos of your property. Just remember to keep all the information in your listing up-to-date – and that your property is always looking its best. Because believe us: online video content can have a significant impact on your customers' purchase decisions.
This includes video on all sorts of small screens and mobile devices. To emphasize the importance of reaching out to mobile users, TripAdvisor shared mobile marketing practices and tips on boosting a business' mobile bookings. (You can read the complete guide here.) The company wrote: "The first thing you should do to boost direct bookings and get your share of a rapidly growing mobile audience? Make it easy for travelers to find, research and book your property on mobile."
We couldn't agree more. Fortunately, with the newly redesigned TripAdvisor mobile app, there's a little bit less work on your part.
What are your guests and customers saying about your business? Find out with ReviewTrackers, our leading online review monitoring tool for hotels, restaurants, and local businesses looking to track, analyze, and manage online reviews from sites like TripAdvisor, Google, Yelp, and more.