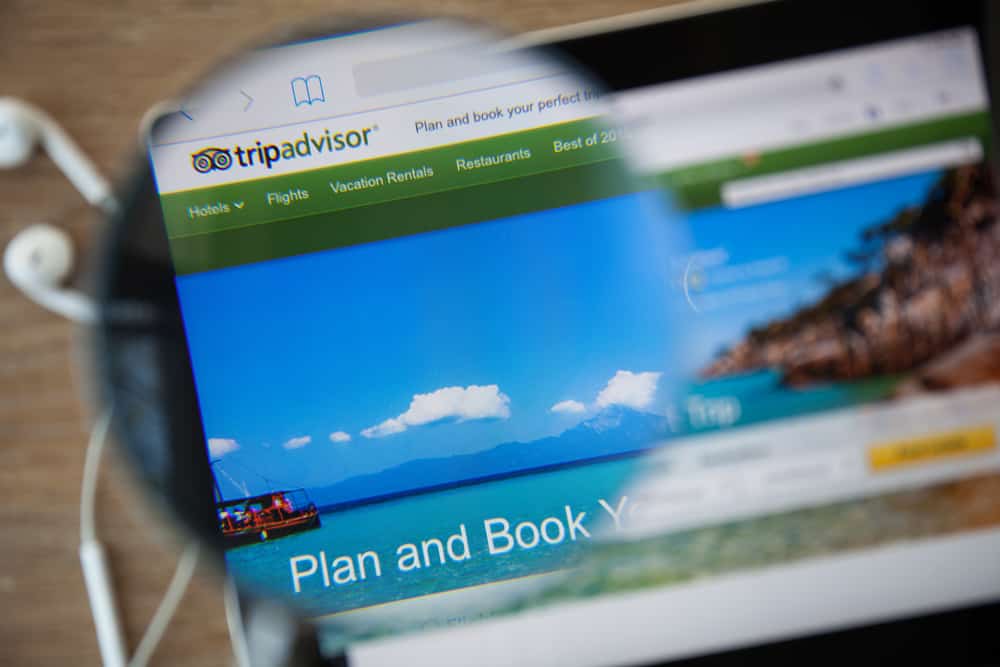 Let's take a look at some good TripAdvisor response examples.
How are you responding to TripAdvisor reviews?
TripAdvisor has shared some great examples on how to do just that.
On TripAdvisor Insights, the online travel review site has launched a series that puts the spotlight on business owners who have responded actively to their reviews.
Recently cited was Annelies Hamerlinck, owner and manager of Vamos Expeditions in Lima, Peru, for her response to a five-star review.
Nicely done, Annelies!
Explaining why this was her favorite response, Annelies wrote: "It's a personal, friendly, positive and concise response to this reviewer and shows clearly that our management took the time to carefully read and understand what this reviewer was saying. It's clear this is not a 'pre-made' response…. As a tip I would say: it's always a good idea to repeat positive phrases of the reviewers in exactly the same words as they used them in the review and acknowledge them…. I also think it's important to start any management response with thanking the reviewer for taking the time to share his/her opinion on TripAdvisor, either if they had a positive or negative experience…. As a travel business owner, the only way we can grow and know if we are doing things right is by receiving feedback from our travelers so we can keep doing the things we do right and improve the things that still can be done better."
Let's take a look at one more TripAdvisor response example.
TripAdvisor also highlighted the example set by the Stamford Plaza in Brisbane. After receiving a negative review with the headline "Beware of Room 2008", General Manager Philippe K wrote the following (timely) response:
Philippe's response is great because he said "thank you" and acknowledged the value of customer feedback to the business. He also issued a sincere apology, tailored the response according to the guest's actual experience, and reassured the reviewer that his problems are now being addressed, and that the business is working on projects to improve their performance and do better next time.
(Check out: "Case Studies: Examples of Hotels Applying Best Practices in Responding to Bad TripAdvisor Reviews")
Why respond to reviews at all?
There are plenty of reasons why online customer reviews deserve a response on behalf of the brand or business.
A poorly answered review will, in the best of cases, disappoint the reviewer, and in the worst of cases, result in a public relations conundrum that could go viral and tarnish your brand reputation for a very long time.
Unfortunately, carelessness is rampant, and many small businesses have greatly damaged their credibility by answering reviews in a less-than-professional manner.
78 percent said that seeing management response to online reviews made them believe that the business cares more about them. That's why it's so critical to look for effective ways to respond meaningfully to reviews both positive and negative. Check out TripAdvisor's list for best practices in management response:
Read the guidelines.
Respond promptly.
Say thank you for the feedback.
Be original in your reply. (No pre-written templates, please!)
Highlight the positive.
Address any specific comments.
Like we always say: be polite and professional. (No online catfights!)
Many businesses are hasty and careless in the management of their online reputation. They fall into the trap of trying to engage reviewers without first drafting a document of best practices, or ensuring the person tasked to respond to reviews on behalf of the business is a good ambassador.
Empowerment, knowledge, and diplomacy are needed to handle each review (regardless of the rating), along with a clear, long-term marketing vision in mind. Common mistakes include poor grammar, language barriers, unwillingness to be solution-driven, and inconsistency regarding the level of care that is given to each response.
The reviewer, along with others reading your review response, cannot read body language associated with your response. With that hindrance in mind, responders must be incredibly careful not to offend through insincerity and other nuances that might be perceived as a personal attack toward the reviewer.
Your main goal is to draft a marketing message that is brand-aligned and builds consumer confidence. When drafting a response, protect your credibility by living up to the golden rule of treating reviewers the way you would like to be treated if you were on the other end of the engagement. This is of particular importance when responding to less-than-perfect reviews.
Stick to a response that is empathy-driven, seeks to tackle all the issues, and provides the reviewer with some sort of remedy or apology that is appropriate to the severity and relevance of the issues voiced via the online review. Please note that while there are websites that provide merchants a little buffer time to address a concern before the review goes live, the same rules apply to offline responses. Stick to the book when it comes to kindness and customer focus. While it may be momentarily frustrating, it will pay off in the long run.
Before you move forward with replying to a review, take a moment to gather all the facts from those involved with the customer experience. A response that is selective, superficial, or otherwise incomplete can offend the reviewer, but most importantly it will make you look highly unprofessional in the eyes of shoppers seeking out consumer reviews prior to making a purchasing decision.
Read the review slowly
Note all the issues brought to light by the reviewer
Tackle each issue in the order conveyed by the reviewer
Always keep in mind that the end goal is making things right
Once you have drafted your response, proof-read it!
Make sure that you are advocating
Impersonal responses can be more damaging than no response at all. If you can't take a couple of minutes to focus on each customer, then you need to go back to the drafting board and reevaluate why it is that you are engaging in review and reputation management.