Download 43 free review response templates for negative and positive reviews
Get the templates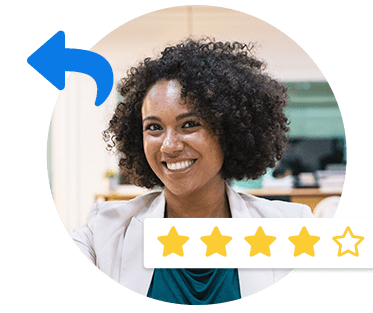 Holiday shoppers are no longer just relying on wish lists. They are also increasingly dependent on online reviews.
In fact, according to a survey by consumer product reviews aggregator ConsumerSearch.com, 41 percent of US adults consult online reviews as their source of inspiration and ideas for holiday gifts. This makes online reviews one of the most popular social media sources for holiday shoppers – more so, in fact, than online wish lists, which were only about half as popular (19 percent).
Here are the ways that US Internet users utilize other forms of social media for holiday gift ideas:
41 percent: online reviews
19 percent: online wish lists
11 percent: discussions with social media friends
9 percent: looking at personal Facebook page of gift recipient
8 percent: looking at photos that gift recipient has posted online
The survey represents responses from more than 1,035 adults across the US who have shopped for gifts or intend to shop for gifts this upcoming holiday season.
It further underscores the increasing impact of user-generated content, social media, and online reviews. Earlier this month, a separate study by Toluna QuickSurveys and Street Fight found that before visiting a local business, 37.4 percent of consumers ask their friends and peers first about their experiences; 15.8 percent, meanwhile, first read online reviews.
(Check out: "Consumers Consult Friends, Websites, and Online Reviews Before Visiting Local Businesses")
"Through our analysis of shoppers' habits and reviews throughout the years, we've seen an uptick in how people are using social media to get information on products and services from their peers and retailers," said ConsumerSearch.com editor-in-chief Carey Rossi. "This survey shows us just how much social media is influencing shoppers and changing their habits. Retailers have begun using social media more to reach shoppers with deals and information and we can expect this trend become even more popular over the next few years."