See customer feedback from over 100 review sites in one place
Request a demo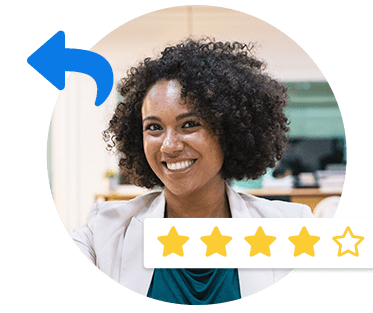 In direct contrast to many other local businesses, a spa is not considered a necessity by any means. The very nature of spa services demands that marketers take a slightly different approach to brand messaging. Even more important than brand messaging, the reputation of the spa, as perceived by consumers, is at the very core of its success or failures.
In the past, spa reputation was mainly connected to word-of-mouth promoters and advocacy of loyal customers. The inception of online reviews and social media has upped the ante by allowing strangers to converge together in social forums and review sites to share opinions and insights.
Popular online directories with review capabilities are presently the main business drivers for the effective marketing of non-essential services such as spas and other luxury categories.
If your online reputation is on the rise, then you are probably in for smooth sailing as far as your review and reputation strategy. But knowing what to do when things start going south is key to the survival of any spa. Let's take a look at ten practical moves that will help you correct the course of your negative trends on review sites:
Get a Handle on Your Online Reputation
You can't catch a downward trend before it becomes an avalanche unless you are on top of things. Many businesses neglect to understand their main points of lead origination, and often by the time business volume goes down, it has been months since customers have been voicing their concerns on and offline.
A proactive reputation and review management approach ensures that concerns and compliments from your customers are made available to you in real time. This allows you to be agile in the decision-making process, and equips you to be proactive in delivering customer-sensitive responses, remedies, and reactions that make your customers feel valued. It also allows you to communicate to shoppers and potential customers your commitment to doing the right thing, and going the extra mile when things go wrong.
Managing your reputation is a high-ROI marketing activity that can help you build your brand both proactively and reactively. With 9 out of 10 consumers checking online reviews prior to making a purchase, and a higher ratio of women to men likely to make a decision based on customer feedback, staying on top of your online reputation is no longer an optional activity.
Identify and Correct Key Drivers of Negative Reviews
Think about reviews as a mirror that reflects the behavioral and operational nuances of your shop. You cannot fix a bad review, but you can always go to the root of the problem and make sure all negative experiences communicated through online reviews are fixed promptly, to reduce the possibility of a negative trend.
Categorize customer escalations to identify customer service issues, facilities issues, and product issues. Make customer service your first priority, followed by product and facilities. The formula is simple. If your staff is kind and competent, then consumers are likely to cut you a break on other facets of your business. Make "the customer comes first" your mission statement, and everything else is likely to fall into place by sheer inertia. 
Be a Consistent Brand Advocate
Too many times, customer complaints are rooted in inconsistent messaging, lack of clarity, and poor branding. Your products, services, pricing, and policies should be carefully crafted, and tactfully but directly conveyed. Make sure that any and all content in association with your spa has the same information as well as the same look and feel. By creating alignment across all media, you reduce the chances of customers feeling like they did not get what they bargained for. 
Create and Deliver WOW Experiences
Spa marketing and product development is the art of transforming something that people covet into something that people need. Work on crafting beauty and relaxation experiences that are memorable, flawless, and repeatable. Your goal is to have your most loyal customers rave about you with a narrative that brings more customers through the door, and to have what it takes at an operational level to have every single person that walks through your doors walk out wanting more.
Use Booking Software and Be a Stickler About Scheduling
One of the most common complaints associated with the beauty and spa industry is the poor management of appointments and lack of respect for the customer's leisure time. In fact, at least one of every four negative reviews associated with spas and beauty salons is rooted in tardiness or rushed engagements. Look for automated ways to manage time slots, and provide your team training regarding the way they transition from customer to customer. If you serve a high-end clientele, then always leave a buffer between appointments, to manage delays or early arrivals. Interestingly enough, it is important that you are a stickler in the way you manage your own time, but when it comes to the customers' priorities, you must give some flexibility by cutting customers a break when they arrive slightly late. 
Clean Won't Cut It: Be Immaculate
In addition to scheduling issues, it is not uncommon to spot negative reviews for spas associated with cleanliness concerns. The hygiene of spas has to be up to par with the best of hospitality. When you put your maintenance and housekeeping plan together, think five-star quality. Create hourly inspection schedules, and make sure every customer enjoys an experience that communicates utmost cleanliness and comfort. 
Consider All Five Senses When Crafting the Customer Experience
A spa experience is, at its very heart, a sensory experience. Make time to audit how the surroundings impact each of the senses. Align the visual experience to the sound background and fragrance. The goal in combining all that your customer perceives is to achieve the greatest levels of relaxation and luxury, if applicable. Because you may become jaded by your surroundings, it is always good to get a third-party opinion to help you identify and correct experiential issues that might trigger a negative review.
Provide Value-Add Opportunities for Low-Traffic Days
Once you have tackled operational concerns that may be directly impacting the customer experience, consider running a promo to increase the value perception and trigger additional reviews. Take advantage of low-traffic days to bring customers in the doors by extending a discount or a value-add, and make it a point to deliver superior customer service, to make their first time so extraordinary they will need to visit you again and again. 
Ask Questions That Matter
Having an internal feedback and survey process pre- and post-transaction can save you from the pain and anguish of negative reviews. By providing your guests the means to voice their concerns, you will be able to extend a remedy and give an apology that may halt an online rant. Draft your surveys with diagnostic in mind, allowing customers to bring up pain points and concerns in a way that is simple, quick, and relevant. 
Use Positive Feedback When Designing or Revising Your Spa Services
If your guests are raving about certain services and products, then by all means bank on it. Grab the ball and run it, by expanding the characteristics, services, or behaviors that make your spa attractive. Give others the opportunity to know about the things that you do best. Through this approach, you will be setting the stage for a funnel of superior feedback. Give it a try!