Download 43 free review response templates for negative and positive reviews
Get the templates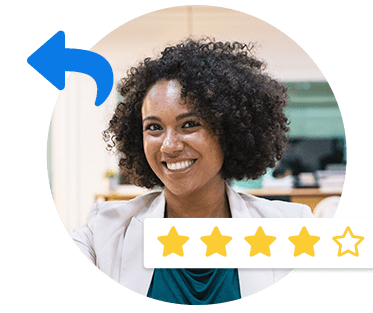 Businesses, brands, and marketers across various industries are sizing up "the millennials." Not only does this generation (US 18- to 34-year-olds) represent one of the largest markets in the US; millennials also hold significant purchasing power, the kind that can influence corporate strategies.
In the words of The New York Times' Dionne Searcey, millennials are the "consumers who will drive the economy in the decades ahead."
Industry observers agree that millennials go beyond traditional consumption behavior. They are trickier to sell to. They are more unpredictable than the previous consumer generation of baby boomers. They must be approached on their own terms.
Aided by technology and empowered by education – more are going to college in this generation than past generations – millennials are reshaping the economy and changing the way marketers engage.
Even the healthcare industry is undergoing a millennial-related evolution. In a newly released study by Harris Poll for Salesforce.com, results show that millennials are changing the health experience by using various digital methods to find, set appointments with, and collaborate with doctors.
Entitled "2015 State of the Connected Patient," the study shows that online reviews (76 percent) written by other patients on sites like Yelp and Healthgrades are considered by millennials as the main criteria when selecting a doctor. The ability to book appointments and pay bills online (74 percent) ranks as the second most important criteria.
These figures alone demonstrate the strong interest millennials have in using new technologies in managing their health experience. Harris Poll and Salesforce's study also reinforce the importance of consumer-generated content – primarily in the form of online reviews – in shaping consumers' healthcare decisions.
What this means for healthcare industry marketers 
If your organization is looking for new ways and opportunities to penetrate this market, it's critical that you embrace new technologies as keenly as millennials do.
"Healthcare came late to the digital party, which is remarkable since it is arguably our most important, expensive and information-intensive industry," says Dr. Robert Wachter, MD, professor of medicine at the University of California, San Francisco. "This (Salesforce) report vividly illustrates that our increasingly wired populace wants more useful data, more connections with their physicians and more intuitive ways to access high quality healthcare. In our $3 trillion health economy, there is a bounty waiting for the companies that figure out how to meet these needs."
Here are some key insights that can help the visibility and performance of hospitals, doctors, healthcare facilities, and industry providers.
Manage your reviews. Make no mistake: consumers, including and particularly millennials, are turning to online reviews to decide whom to seek health advice and receive treatment from. According to a 2014 study by researchers at the University of Michigan, as much as 33 percent of patients make a decision to see (or not) a particular doctor based on that doctor's online reviews and ratings. In another survey, this time by Digital Assent, 72 percent of patients say that negative reviews will prevent them from choosing a particular doctor.
Managing online reviews is your organization's first step to knowing what patients really think about your practice.
Build your presence and reputation online. Millennials are less trustful of advertising and direct marketing messages; they prefer to do their own research and find information. This means that you must not stop at your company website or business blog. Claim your pages and profiles, too, on local, social, and search sites.
According to Software Advice, Yelp, Healthgrades, and RateMDs are considered by patients as the top sources of review and ratings information in terms of popularity and trustworthiness. Plant your flags on these sites, then check the rest of the sites listed in ReviewTrackers' review management guide for doctors, hospitals, and healthcare marketers and organizations.
Identify and implement appropriate technologies. Salesforce's study asserts that as much as 71 percent of millennials would be interested in a mobile app for managing their health, reviewing personal health records, or scheduling appointments. The rest of the numbers drive home the fact that millennials want their doctors to go digital.
Your organization can gain a competitive edge simply by meeting patients' tech needs and easing your reluctance on signing up for new tools and technologies. A tool like ZocDoc, for example, can enable instant online bookings and provide a means of engagement via a mobile app. Collaborating with electronics companies, meanwhile, can catch the attention of millennials who want to proactively provide their health data from wearable devices in order to monitor their health and well-being more effectively.
Looking for a solution in managing patient reviews and building online reputation? Take the ReviewTrackers Tour or request a demo today.