Download 43 free review response templates for negative and positive reviews
Get the templates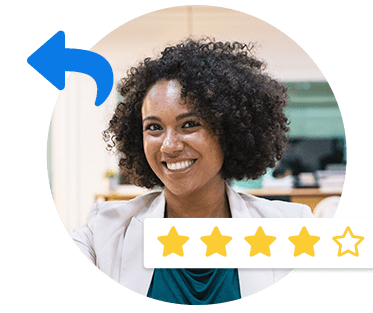 ReviewTrackers had the awesome opportunity to volunteer at Uncorked, Gilda's Club Chicago's annual fundraiser at the Museum of Broadcast Communications. Gilda's Club Chicago is a nonprofit organization that offers free support to anyone who is affected by cancer.
"It is important to ReviewTrackers that anyone who is affected by cancer in our community has access to the support and educational programs at Gilda's Club," said Mandy Yoh, Head of Communications at ReviewTrackers.
At the event, our team sold raffle tickets, registered guests and managed the coat check area. The event featured a live band, delicious appetizers, and craft beer and wine.
"I am honored to have volunteered for a great organization like Gilda's Club," said Crystal Shuller, Director of Customer Happiness for ReviewTrackers.
Samantha Rowland, volunteer coordinator at Gilda's Club Chicago, said she is grateful for the support of the team.
"We were so pleased with the contributions from ReviewTrackers," Rowland said. "They were happy to fill in wherever needed and kept the entire event running smoothly. We hope they are able to come back."
Gilda's Club, named after comedienne and Saturday Night Live legend Gilda Radner, offers at least 350 activities per month, according to the organization's website. Radner died of ovarian cancer in 1989 at the young age of 42.
She wrote about her experience of living with cancer in her book It's Always Something.
An original cast member on Saturday Night Live, Radner created renowned characters such as Lisa Loopner and Roseanne Roseannadanna and caused unstoppable laughter. She lives on through her comedy and the community created by Gilda's Club.
Gilda's Club was founded by Radner's husband, Gene Wilder, and her psychotherapist, Joanna Bull, who is still involved with the organization. The clubs are located in the United States and Canada.