See customer feedback from over 100 review sites in one place
Request a demo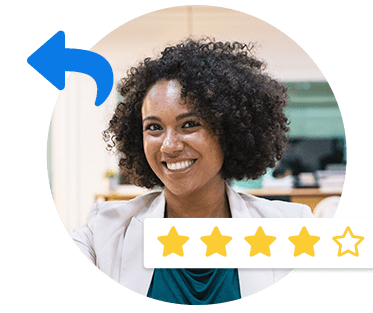 A few important questions for hoteliers and hotel managers:
How engaged are you with your guests? And how engaged are your guests with you? What sorts of interactions are taking place among people who have been to, checked in, or planning to book a stay in your hotel?
Tough questions to answer, right? They're especially tough because the Internet has introduced so many new channels for what one may call "engagement." But maybe with a few industry benchmarks, it's going to be much easier for you to figure out where exactly your hotel stands.
You see, local analytics company Venuelabs recently tackled these questions head-on when they set out to measure and launch a series of quarterly industry benchmarks. Performed in partnership with the Location-Based Marketing Association, the report found that close to 15 million people engage locally with local businesses and retail brands through online platforms.
By "engagement," Venuelabs meant to refer to online interactions like posting online reviews, check-ins, comments, and tips on online review aggregators and social channels like Yelp, Facebook, Foursquare, Google, Instagram, Citysearch, Yellow Pages (YP.com), Urbanspoon, and Yahoo! Local. Online consumer interactions with hotels, meanwhile, extend to include specific hotel review aggregators and review sites like TripAdvisor, Expedia, and Hotels.com.
(Check out: "How to Get A Google Maps Business Listing")
Highlights of the study covering consumer interactions with hotels include:
Across the entire hospitality industry, brands are missing approximately 85 percent of local consumer feedback. (And that's why you ought to give us a holler and get started with monitoring your hotel reviews!)
When it comes to hotels, guests typically interact by sharing travel tips, posting check-ins, writing online reviews, writing comments, and posting photos.
7.39 million new people engage locally 20.7 million times. This means that at each hotel, there are over 400 online interactions being recorded, and these are spread over 140 guests.
The most popular engagement channels for hotels are (in order): Foursquare, Facebook, Google+, TripAdvisor, Citysearch, Expedia, and Hotels.com.
What are these consumers talking about? What is the subject of their interactions? According to the study, 92 percent of guests and local consumers are more likely to talk about price negatively, while 35 percent are likely to talk about staff positively. 
"These benchmarks are just the beginning of a series of big data insights that we will be sharing to the industry going forward," wrote Neil Crist, founder and CEO of Venuelabs, in a company blog post. "As these benchmarks show, the local customer experience is highly measurable, but is also missed by most businesses…. Some brands create a brand expectation that is met and sometimes exceeded at the point of customer interaction, while others fall short."
Check out the infographic below:
Infographic credit:
Venuelabs Blog