See customer feedback from over 100 review sites in one place
Request a demo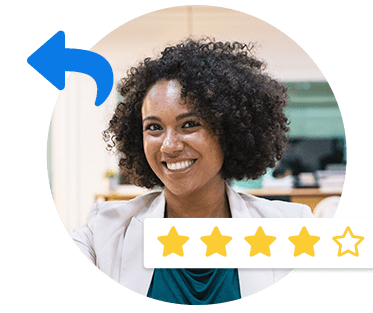 Are you a local business owner? Now is the best time to manage and monitor online reviews, enhance your online reputation, and win the trust of consumers.
In "Local Consumer Review Survey 2013" – a comprehensive report by local SEO provider BrightLocal – results showed that consumer trust in online reviews is on the rise. In fact, 79 percent of the study's survey respondents said that they trust online reviews as much as personal recommendations. This is up from 72 percent in 2012.
(Check out: "8 Awesome Tips on How to Handle Bad Reviews")
"This is the major test for online reviews. Can they be taken as seriously as personal recommendations and carry the same weight with consumers? The findings of the survey show that they can and that consumers out more trust in online reviews than ever before," wrote Myles Anderson, BrightLocal CEO and founder, in an analysis.
"A business's reputation is (also) more public and more accessible than ever before. Consumers are able to glean a lot from the experiences other customers have and can judge a business before they ever set foot in the door or pick up the phone to call them. How a business responds to public complaints and praise is of paramount importance. Businesses need to act swiftly & positively to show the listen and care about what their customers think about them."
Moreover, 73 percent responded that positive online reviews make them trust a business more; also, 65 percent (up from 52 percent last year) said that they are more likely to purchase from a business with positive reviews.
Here are other key findings from the report:
Everyone's doing it. Only 15 percent of consumers don't read online reviews.
The number of reviews read depends on the type of business searched for. Those who do read reviews usually search for the top 5 local business types:
67 percent of consumers read 6 reviews or less. "Consumers are forming opinions faster now than before," added Anderson. "This means that local businesses need to…ensure that their most recent reviews are positive, because this is what they are being judged on."
For more information, check out the infographics below. You can also download the BrightLocal PDF report here.
If you're a business owner looking to monitor your online reputation, manage user-generated reviews, and generate new reviews, try ReviewTrackers, the industry's leading review monitoring and management tool. We recently introduced a new review request service, which makes the process of requesting customer feedback faster and more streamlined than ever. Give it a test drive and sign up for a free trial today!
(Infographic: BrightLocal)