Download 43 free review response templates for negative and positive reviews
Get the templates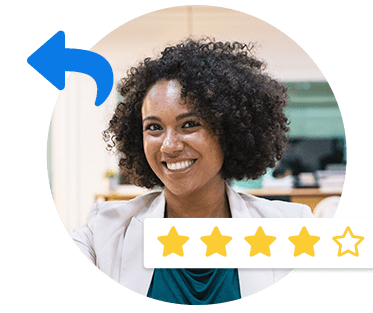 Today's consumers rely increasingly on user-generated online reviews to inform and aid purchase decisions. Review aggregators like Yelp, TripAdvisor, Google My Business, and Foursquare have all become popular alternatives to seeking the opinion of expert critics. It's all part of the Internet's evolution as a social platform, as well as a seemingly unlimited source of review information.
But who knew? It turns out that these reviews are influencing consumers in ways that they don't even realize.
In a study that sheds more light on the psychological impact of online reviews, University of Melbourne researcher Brent Coker discovered that early exposure to positive reviews tend to stick and shape the opinions of consumers – even if later reviews are negative.
(Check out: "Online Reviews Key to Building Consumer Trust")
According to Coker's "Seeking the opinions of others online: Evidence of evaluation overshoot", glowing reviews and five-star ratings on sites like Yelp and Google+ Local stay fresher than low ratings and negative reviews – especially if the positive ones come first.
In fact, even if consumers are then told that the review information that they encountered early on was inaccurate or untrue, the impact of the positive reviews would still linger and be associated with the given brand, local business, product, or service – thereby trumping the negative information that may come later.
Coker conducted two experiments. In the first one, 76 undergrads were given positive facts about a certain coffee brand, while negative information was given about a second coffee brand. The individuals were then asked to share their opinions about each brand – and these opinions correlated to the positive or negative information that they had originally been given. A research assistant then told the undergrads that a mistake had been made: the fact sheets had been accidentally mislabeled, such that the positive information actually applied to the second coffee brand instead of the first (and vice versa). When asked again for their opinions about each coffee brand, the positive ideas that the undergrads originally associated with the first brand still lingered.
"Positive information about a brand that is replaced by negative information continues to influence judgments," Coker wrote. "But negative information that is replaced by positive information does not."
The second experiment involved close to 300 undergrads who were grouped into two and asked to read online reviews of a Los Angeles hotel. The first group read the aggregated online hotel reviews in the order of positive to negative; reviews read by the second group meanwhile, were arranged from negative to positive. Notably, the first group had a higher opinion (a more positive overall evaluation) of the hotel than did the second – even though it was the same hotel.
Added Coker: "Together, these results (suggest) that the order in which the information is presented has a differential impact on final judgment…. Positive reviews followed by negative lead to a more positive valuation than the other way around."
What does this mean if you're a business owner or online marketer? Well, to start with, you have to consider it a priority to monitor online reviews of your business locations. By pushing your positive reviews first and by effectively managing your online reputation, you stand a much better chance of positively influencing your existing and potential customers.