See customer feedback from over 100 review sites in one place
Request a demo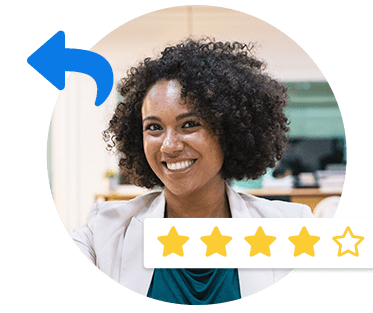 There's a long-standing argument that procrastination is the antithesis of productivity.
"Procrastination is, in essence, stealing from yourself," writes the Atlantic's Olga Khazan.
This belief that procrastination is negative is a fairly new idea in human history. According to University of San Diego professor Frank Partnoy, the idea originated from the Puritans, when Jonathan Edwards wrote a sermon criticizing procrastination.
But it's not something Partnoy necessarily agrees with. "I procrastinated all through college and law school," he said in an interview with Smithsonian Magazine. 
In his book, Wait: The Art and Science of Delay, Partnoy argues that when making a decision, it is (actually) best to wait until the last possible second.
For example, a professional tennis player plays a more superior game than an amateur not necessarily because they are fast, but because "they are slow."
"They are able to perfect their stroke and response to free up as much time as possible between the actual service of the ball and the last possible millisecond, when they have to return it," Partnoy says.
Creative Procrastinators and "Originals"
Arguing for a different benefit of procrastination, professor Adam Grant at the University of Pennsylvania found that procrastination is a basis for creative thinking. These creative procrastinators are what Adam Grant has dubbed "originals."
Grant, a professor at University of Pennsylvania's Wharton School, defines originals as "non-conformists: people who not only have new ideas but also take action to champion them."
"They are people who stand out and speak up," he says. "Originals drive creativity and change in the world. They're the people you want to bet on, and they look nothing like I expected."
When Grant says originals look nothing like he expected, he is referring to the way original thinkers work.
Moderate Procrastination
In a TED Talk, he describes a time when one of his students went up to him and said, "I have my most creative ideas when I'm procrastinating."
Grant asked the student to research creativity at companies. So the student surveyed employees at companies and asked managers to rate each employee's creativity.
Here's what the student found: people who do everything too early are considered less creative than the people who procrastinate at a moderate level.
The student found that a moderate level of procrastination sparks the most powerful creative thinking. The student, now a professor at the University of Wisconsin, created her own experiments to further legitimize the outcome of the study.
Procrastinating Well
"The question is not whether we are procrastinating; it is whether we are procrastinating well," says Partnoy, who distinguishes between active procrastination and passive procrastination. He says that the latter sits on the couch and does not do anything, which is when procrastination becomes a problem.
In an interview with the Atlantic, Charles Duhigg, author of the productivity book Smarter, Faster, Better, says that everybody procrastinates. He says it's important to procrastinate on something that is useful. For him, procrastination means doing something he actually enjoys, such as booking travel arrangements.
Duhigg adds that when people procrastinate, they do not ask themselves whether or not the procrastination break is beneficial or not. "If people create a habit of just asking themselves, 'Was that a good break or not?' then they'll get much better at choosing breaks."
For example, checking Facebook is an activity that most people do not truly enjoy. Duhigg says it's important to be aware of what procrastination activity will be rewarding, and to link that activity with deep ambition and values to spark motivation.