See customer feedback from over 100 review sites in one place
Request a demo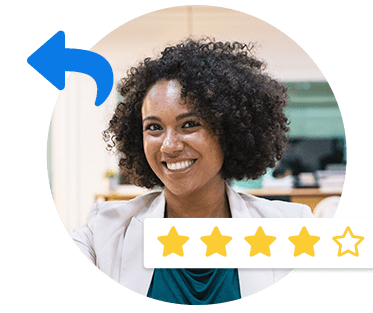 So it's between the New York Times and Yelp. Or Engadget versus Amazon. The expert critic versus the fellow consumer. Whose opinion – about a given business, brand, product, or service – will consumers trust more? 
The answer may surprise you.
According to a Weber Shandwick study, people trust customer reviews more they do the reviews of pro critics.
The recently released study, "Buy It, Try It, Rate It," revealed that online consumer reviews have more power than professional critics' reviews when it comes to driving purchases. This was the conclusion reached by market research firm Weber Shandwick after it surveyed over 2,000 American adults about how they were using online reviews to help their buying decisions. 
Just how big is the gap separating peer from pro? Well, the report says that 77 percent of consumers pay more attention to consumer reviews than to professional critic reviews (only 23 percent). 
However, Weber Shandwick did add that when it comes to highly technological products and advanced consumer electronics – like tablets and computers – people read more professional editorial reviews.
"The increasing impact of consumer reviews on sales means that marketers must learn how to effectively manage the flood of online opinion engulfing shoppers," said Bradford Williams, president of Weber Shandwick's North American Technology Practice.
"Online user reviews are transforming buying decisions. Our study sheds new light on why, how and when shoppers use both user reviews as well as traditional editorial reviews in the purchase process." 
"Buy It, Try It, Rate It" also showed that the average buyer consults 11 consumer reviews on the path to purchase. 74 percent look for reviews online. The information they're gathering likely comes from online review aggregators like Yelp, Google, Foursquare, and TripAdvisor (for reviews of local businesses and services), as well as Amazon, Best Buy, and Consumer Reports (for reviews of consumer products). 
Again, this shows that, more than ever, consumers are navigating a maze of online reviews in order to discover and decide on what they want. As a business owner, you need to stay on top of the reviews that people are posting, sharing, and reading. It doesn't even matter what you're selling: if people are talking about it, you can't ignore the conversation. By monitoring online reviews, you can respond to feedback more quickly – and address issues more effectively.
Infographic credit: