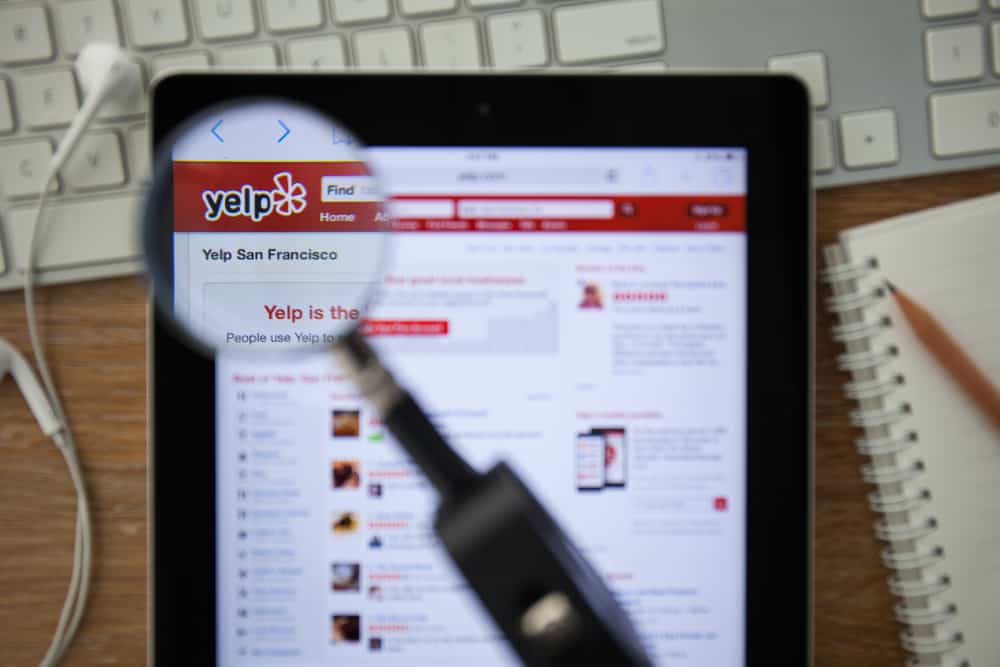 One of the core characteristics of great marketers is their unwillingness to settle. Successful companies benefit from this level of drive by always looking for the next best thing.
If you are fortunate enough to have been running a review and reputation management strategy that works, then you will eventually feel like your efforts have reached a plateau. This is especially true for businesses that have outstanding customer reviews and are highly popular across all major third-party review sites.
If this is your case, and we hope it is, then we want to spend a little time sharing tried and true ideas with you that will help energize your online reputation as you take your business and brand image to levels that you never imagined possible.
Grab a chair, and let's review what industry leaders are doing to maintain online domination, superior brand image, and unmatched online and offline reputation.
Energizing your reputation is not about reinventing the wheel, nor is it about taking a trial and error approach to see what sticks. Smart companies are energizing their online reputation by going the extra mile for their customers. They are also learning from their customers by becoming students of the customer feedback received through review sites such as Insider Pages, Yahoo Local, Google+, and others.
Update Your Multimedia and Content
Whether you took over the management of your online reputation one or five years ago, chances are things have improved and changed since.  This is true on your side of things, but also in terms of the features offered by third-party review sites. Take TripAdvisor's new big-image feature. The image that served you so well for so many years may no longer be the best option in terms of format and content.
By adding new pictures and videos, you aren't only sending signals of activity to search engines, but also giving shoppers a message that is more aligned with your present reality. One of the biggest culprits of outdated images is the lodging / traveler accommodations industry. Oftentimes, when renovations take place they are quick to update images on their own site as well as printed collateral, but they often neglect important customer review sites.
By failing to provide new images, a hotel or motel might be garnering fantastic reviews, but many potential guests will not commit to the purchase in the absence of images that reflect a fresh and up-to-date product. Oversights such as this result in significant losses of potential revenue. Make it your goal to update your multimedia at least once a year. Conduct audits of all third-party review sites relevant to your industry, and load multimedia that supports your current business reality.
If your business has grown in popularity, revenue, and reach, then you might even have the budget to upgrade your multimedia to higher quality, more professional images, with significant potential of increasing lead generation and conversion.
While you are busy at work, improving your multimedia, don't forget to spruce up your content. Old content may be outdated and include references to products, services, facilities, and price structures that no longer exist. Fresh content converts better, improves customer satisfaction metrics, and equips potential customers with information to make a well-based decision on how and where to spend their money.
Identify Low Performers
Even the best of us have a tendency to take the path of least resistance and focus our efforts on review sites that are familiar to us. By disproportionately allocating your time and resources to just a few review sites, chances are you are missing out on potential exposure and revenue on other smaller or different directories and social and review sites.
If you think this is happening to you, then step back for a moment and identify your low performers. Once you have identified the sites that could potentially benefit from additional engagement, put a plan together to optimize your business opportunities through investing in these marketing avenues. Many businesses see a lift in leads of about 10 percent when they work on smaller review sites that have gone neglected in the past. 
Try New Features and Services
Habits can be our best allies and worst enemies. Oftentimes, we embrace a reputation management strategy and get used to certain tools without ever exploring new avenues. Eventually, we become like the one-trick pony, doing the same thing all the time.
Sign up for newsletters, read blogs, and be willing to try new features and new services, both paid and free. By becoming early adopters, we can bank on having a larger audience until everyone catches up. For example, there may be a town where only one restaurant is offering deals through Foursquare. It can be fun to receive alerts when you walk by, and you may even be compelled to purchase a deal or two triggered by their alerts.
Map Your Long-Term Goals
One of the best things you can do as a business is to set lofty goals. If you already have a great online reputation, then why not aspire to be number one for your category, or work toward receiving a certificate of excellence?
Almost every review site has a way to recognize top performers, and having those badges, certificates, and nominations can have a significant impact on your ability to secure new business leads. Yes, you may already have a ton of reviews with great ratings, but there is always room for improvement. Map your goals and share your vision with your team in order to ensure it becomes a business reality. Know the best moves to maximize online reputation in 2015? Take a look at this list of best practices.
Create Brag-Worthy Experiences
Did you know that customers are more likely to leave a review if you surprise them with an unexpected treat? Make it your motto to exceed your customers' expectations and to always under-promise and over-deliver. By creating experiences that are memorable and unexpected, you provide your customers with the material needed to craft superior online reviews. The story that they will tell is the story you create. Make it a good one!